Crafts and DIY Ideas –
Here's where you can find just a few of our DIY craft projects. Be sure to use our drop-down menus to find something free or something to make. I've always enjoyed crafting but, it wasn't until I only had one in the nest that I had the time to really share my craft and DIY ideas or craft projects. You'll find me creating, and crafting seasonal crafts, crafts for home décor, and crafts for wedding or baby showers. Some of our ideas maybe under the DIY section or the sewing section and the DIY Beauty recipes be sure to take a peek there too when you're done here. I hope you enjoy finding an easy crafts project that you can try.
Looking for something else to make? Be sure to see all our craft ideas.
You will find crafting tutorials to help you create your own projects for your home or to give as gifts. When I take an e class or hear about new ones I love sharing them too. We love to keep learning more about crafting techniques. Don't you? Enjoy these DIYs as a wonderful hobby whether by yourself, with a family member, with kids or in a group.
What types of ideas will you find here? Paper-crafts, Cricut Crafts, Polymer clay, mason jar crafts, easy jewelry DIY crafts, and seasonal crafts. These are just a few projects that we've shared. We will continue to add projects to the gallery. But, feel free to search around or ask in comments if you don't see a project you'd like help with.
Projects and Freebies
This Page Is Always Being Updated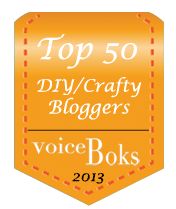 Projects & Tutorials & Freebies
Terms of Use:
(For Sharing on your blogs or websites)
Your Welcome To Use One or Two Images & A Snip It of text (

not the full post!)

Please Link Back & Give Credit
If you want to use more than 2 images or text Email me & Ask First! All content is under copyright
Email me if you do a feature or use any images. I 'd love to see your post. Thank you
Crafts Gallery
I am a Craftsy Affiliate I love Craftsy for learning. I think you will too. 100% Guarantee! Many free mini-classes too! It's free to sign up and there are many free online classes.
How to
Ideas for kids
I discovered the links to these posts were broken I have updated them all! If you run into any problems let me know
Check our DIY page too for more fun projects.
Affiliate Offers
Take & Use Code STMMMS82203
Apply code at purchase to get your $10. discount Digital Scrapbooking Software!
I love using My Memories the latest Version 7 (from digital scrapbooking to creating for the website such as blog buttons)