I managed to create another banner this past week. Paper crafting is something I love to do, its fun putting together the pretty papers with earthy twines or pretty ribbons. Finding the right combinations that just seem to fall into place. Sometimes it's trial or error as I have tripped over my own choices many a time. I am inspired by creative paper crafters out there. There are some that work by hand, paper cutting which is a true art and then like this project today which is done with a die cut machine and putting all the elements together yourself. I did create the design cuts with Cricut's online studio.
The Cricut design studio is a free online access studio that you use when you sign up at Cricut to use your die cut machine. I love the updated features and how you can size and layout your designs prior to cutting. Less mistakes happen this way. It's pretty easy to connect your machine to the online studio and once that's done your set. Occasionally there will show an update and prompts keep you up to date. Now that you know how I create the banner here is more of the details.
Cricut Crafts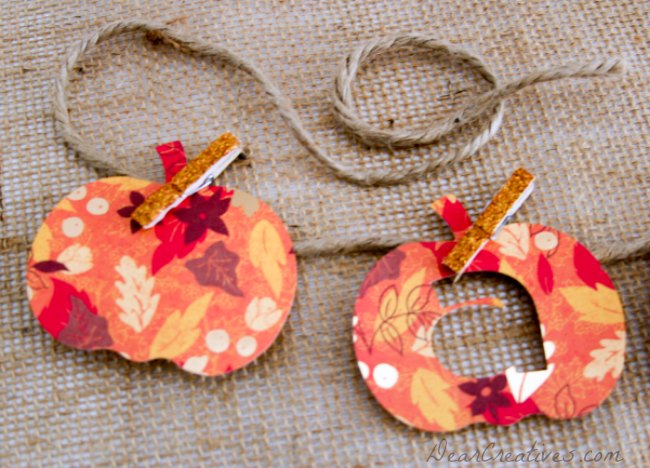 I just love this autumn paper with leaves that came from a pack of paper called Autumn Splendor by DCWV. I don't know about you but, I am smitten with paper designs, pattern & textures. Then adding different thicknesses, textures of twine or using a pretty ribbon, adding glitter it's all icing on the cake!
I haven't had too much time for creating this past week. I had decided to sign up for Alt Summit for Everyone, its an online blogging course. I was really glad I did although anytime I leave an inspiring conference or online class it leaves my head spinning! Ideas, to do lists…& talented folks everywhere. Writing about so many topics such as design, fashion, photography, styling, crafting or just articulating their niche finding the success in their creative place online.
Cricut Crafts
Autumn Banner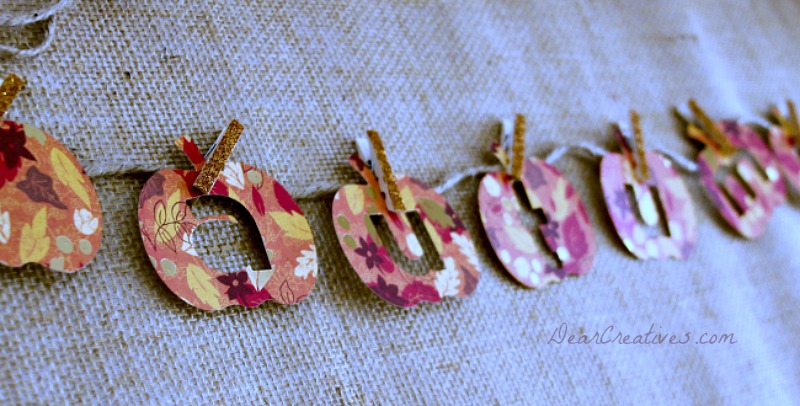 But, finding a little time to create this banner was slipped in. Ya! I did glitter my mini clothes pins myself, as explained in previous paper-crafting post. I am falling in love with designing fall banner. I hope you enjoy seeing them as much as I enjoy making them. On each side of autumn is a pumpkin & twine long enough to hang at a fire place. I used my Cricut to make them to see exactly what cut cartridges I am using and other details such as twines, glittering the mini clothes pins (& why I do it myself)…
Visit this post: Fall Banners PS: Don't forget to share your posts here at the party if you have something to share! Of course if you want a banner just email me for details. I know I'm not done yet having fun coming up with ideas for pretty fall banners.
Have you been doing some fall crafting?