Today I have a few crochet resources for you. The first is a book: Creative Kid's Complete Photo Guide to Crochet. I'll be sharing some of the highlights of this crafts crochet book that is a resource to help you teach kids to crochet but, you just might end up using it for yourself if you don't know how to crochet yourself. Learning new crafts can be fun but, when your starting out it can be a little frustrating. That's when a handy tutorial or book like this with lots of photo tutorials, along with instructions comes in handy!
A book like this crafts crochet book is perfect anytime of year you have the time to teach your children or grandchildren how to crochet. I remember first learning how with my grandma. Although I never practiced enough to get really good at it. This book was written by veteran crocheter Deborah Burger, author of Crochet 101 and How to Make 100 Crochet Appliques. The book will help guide you and your child through starting out to various projects. All in all over 200 photos! The directions are clear and concise instructions that can be easily understood by all.
Each project lists crocheting skills that will be used in making the projects, along with a difficulty rating and what supplies you need to complete the project.
Crafts Crochet: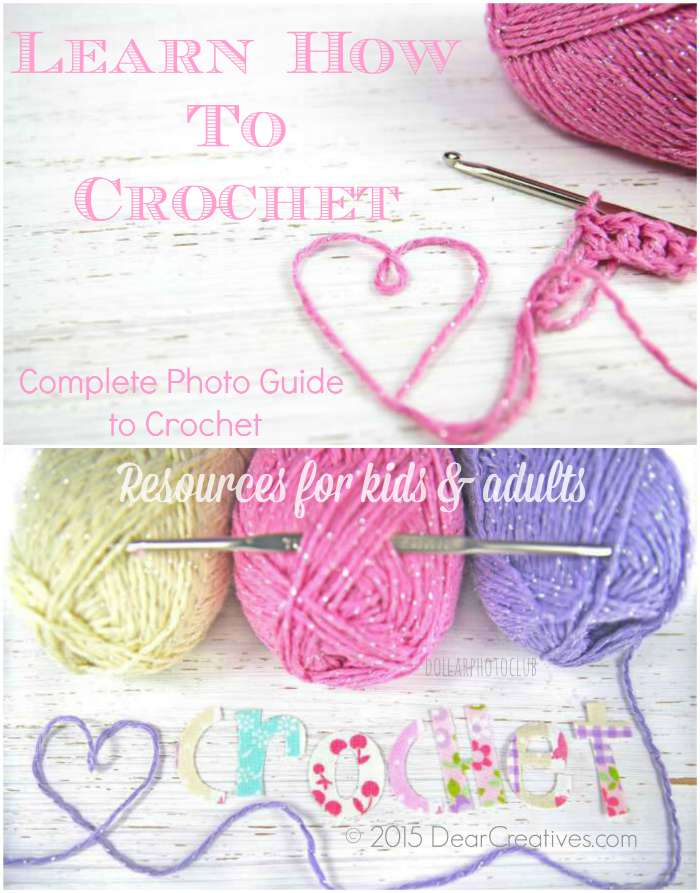 What's great about having a resource like this is it will help you to build a lifetime of crocheting enjoyment. Who knows we maybe having our older kids master this skill before we do if they start to learn this summer.
Crafts Crochet: Complete Photo Guide to Crochet
The contents of the Complete Photo Guide to Crochet:
126 pages with 7 chapters
The 7 Chapters are;
The Basics
Making Connections: Slip Stitch and Single Crochet
Row by Row:Single Crochet in Rounds
Ribbing: Making it Stretchy
A Taller Stitch: Double Crochet in Rounds and Rows
Pattern Stitches: More Shapes and Textures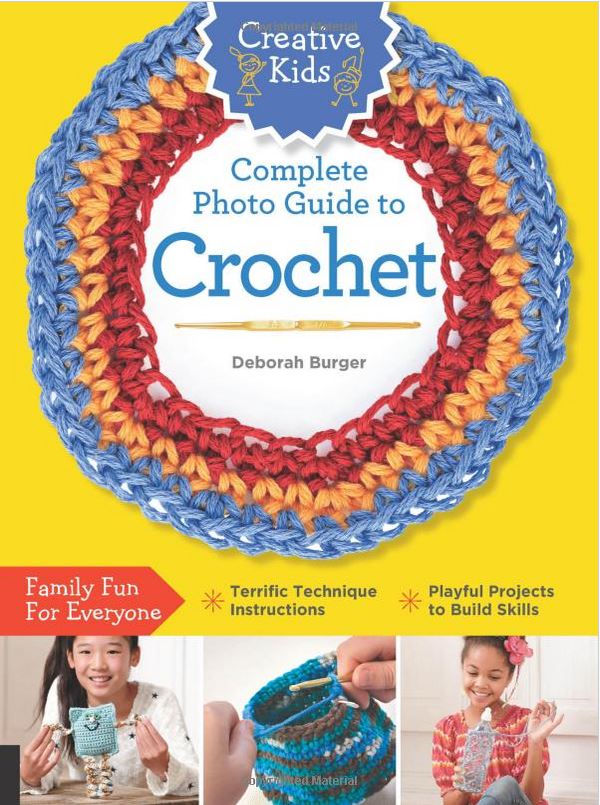 The Crafts Crochet book also includes;
Abbreviations
Stitch Symbol Key
Glossary
A Final Word to Young Crocheters
About the Author
Acknowledgments
Index
Our thoughts on Complete Photo Guide to Crochet:
There are tips scattered throughout the book besides the directions. Projects starting out with simple chains Friendship Bracelets to an Easy Beanie, Felted Phone Pockets and Scarves. There's even a cool triangle pillow in the end. When I can find my hooks I can't wait to try some of these techniques and revisit learning how to crochet myself. I know Sammie will give it a try too. I'll be sure to share our photos when we do. I would love to improve and share the skill sets as they are fun, easy to take along to work on projects. I have Crochet Pinterest board filled with crochet inspiration. It'll just make you see why I want to re learn this skill and pass it on.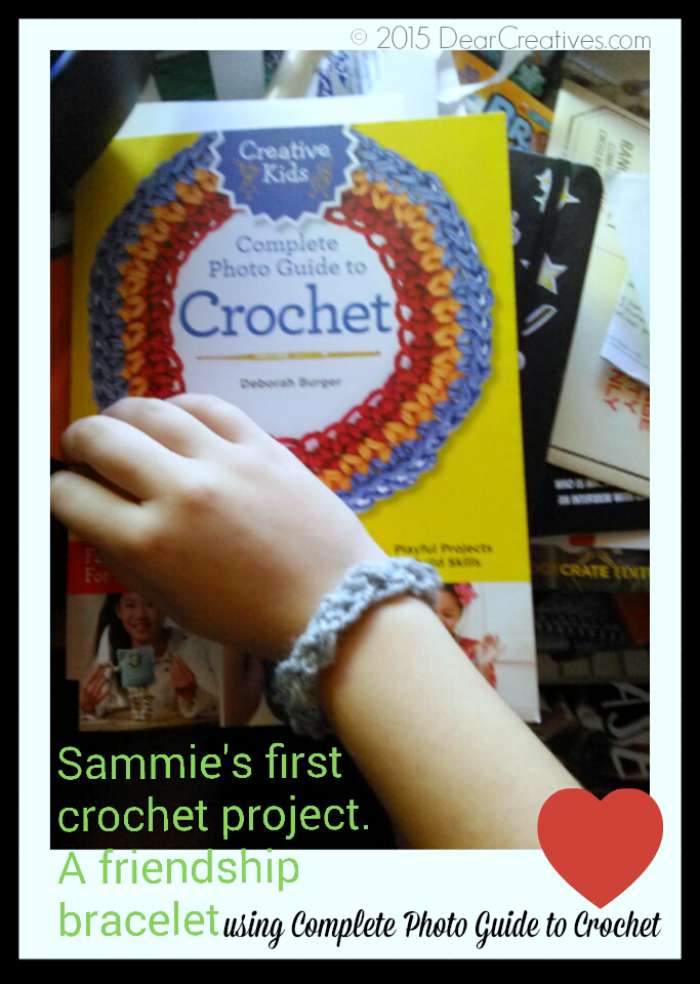 In the crafts crochet book I love the helpful Tools section, glossary and abbreviations in this crafts crochet book. Not to mention that each project has a spot where it shows exactly what you need to create that crafts crochet project! Sammie made the above friendship bracelet. It is her first project after learning the crochet steps from the book and creating a friendship bracelet. We can't wait to share more of what she makes!
If you are wanting to learn or teach your child the art of crochet I feel this is a very useful crafts crochet book that will help you to become successful in learning to crochet!
The book was just Published July 2015 and is available in two formats on Amazon: Kindle and Paperback and is available on Prime
To see other reviews,

take a peek inside the book

or to purchase: Complete Photo Guide to Crochet
I did receive a copy of the book from Creative Publishing International *CraftSide to facilitate my review and share my 100% honest opinions on the book.
Do you crochet? If so how long have you crocheted? And who taught you? Will you be teaching someone the art of crochet soon?