Are you looking for the best recipes to make for brunch? These 20+ Brunch Recipe Ideas will have you putting together delicious foods for your next get-together or Sunday brunch!
20+ Brunch Recipe Ideas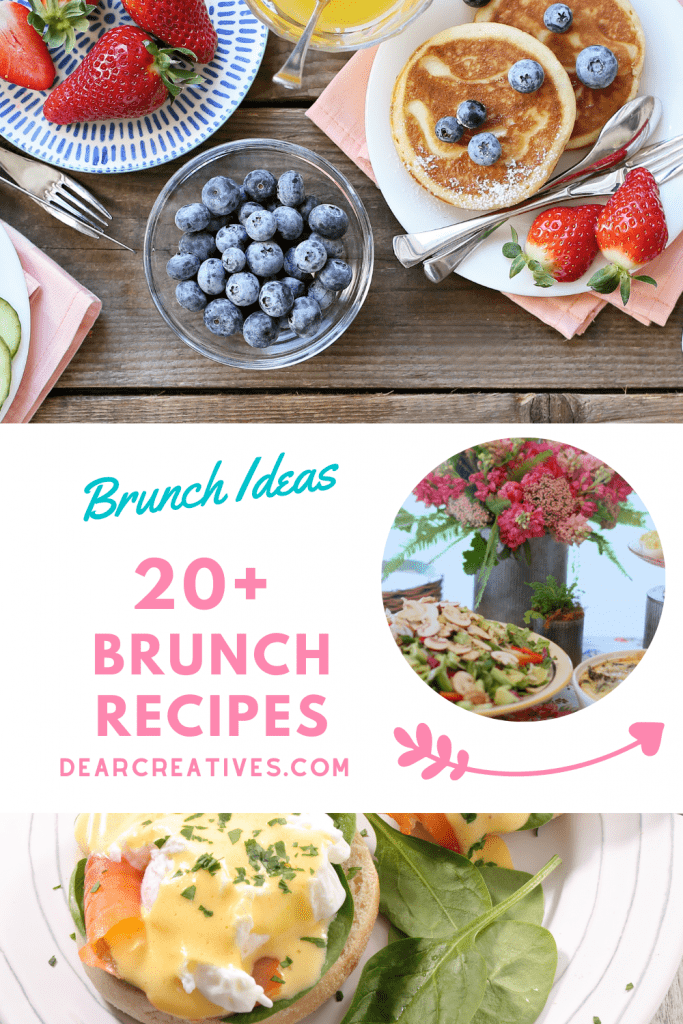 Brunch Recipes for Mother's Day brunch, Father's Day breakfast, or holidays and celebrations. As things get back to normal these breakfast and brunch ideas are perfect when hosting family too!
There is a mix of easy brunch recipes to make for your next party, bridal shower or baby shower.
Brunch Recipe Ideas
Brunch Recipe Ideas - make-ahead recipes, bread recipes, muffins recipes with eggs, casseroles, and salads... all perfect for serving at your brunch! Delicious and easy-to-make brunch recipes!
New here? Be sure to Subscribe. Grab our bonus printable recipe binder and cooking resources. Plus, never miss a post with our newsletter!
Don't forget to Pin it for Later
Need Ideas For Mother's Day? See all our Mother's Day Ideas!
Looking for more ideas for brunch?
You might like these recipes for breakfast or brunch too! These are some of our favorite breakfasts to make at home and lunches that can be used for brunches.