Are you ready to make peach bread? When I made this peach bread I knew I had to share this deliciously tasty recipe with you! There is nothing like adding fresh seasonal fruits to your baking, bread, and desserts. But, when peaches aren't in season, you can use canned peaches to make this recipe.
When you're baked bread is done you can serve this as a breakfast loaf, snack, or dessert. I love making sweet bread for brunch and having friends over for coffee… Don't you? Looking for a different recipe to make? Try our other quick bread recipes.
Peach Bread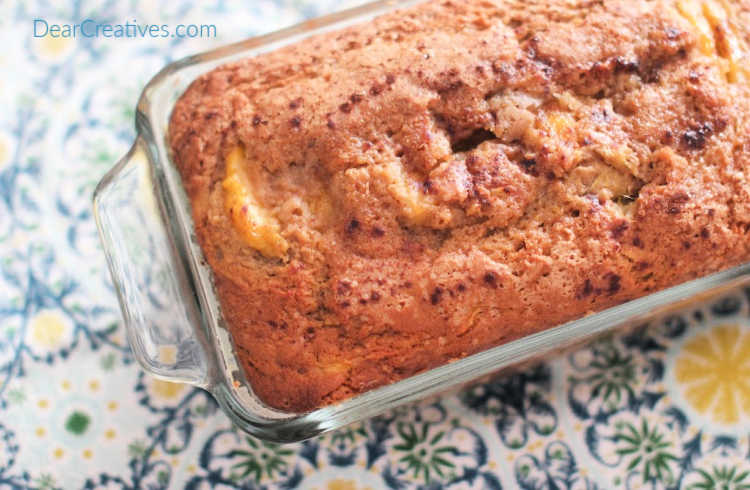 I am telling you there are certain times of year you can pick up a crate of peaches for making all your favorite peach recipes. And that is just what I did! I picked up mine at Costco but, you can check farm stands or your local stores.
What makes this an easy recipe?
It's a quick bread and uses no yeast. Plus, it is just easy to make.
Need to learn how to peel peaches?
See this post, "how to peel peaches". We share tips for peeling peaches quickly and easily.
Let's make this!
How To Make Peach Bread
Instructions
Step 1
Start by washing, peeling, and cutting up 3 cups of peaches. I love this Pyrex measuring cup set
for all my recipes. It includes a 4 cup measuring cup!
Step 2
Slice a few peaches to add to the top of the loaf. Set both to the side until needed.
Step 3
Take softened butter (slightly melted butter), sugar, eggs, vanilla, and mix together. Then set to the side until needed.
Step 4
Add all your dry ingredients together in a large mixing bowl
and whisk
them slowly together. Then move on to the next steps.
Step 5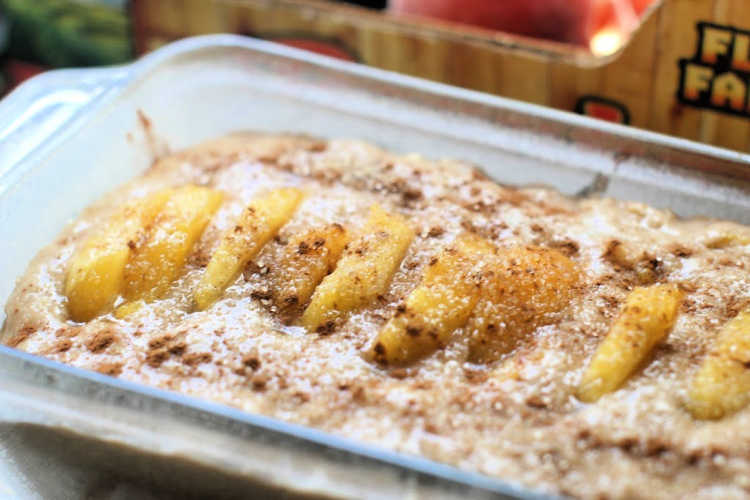 Slowly add your flour mixture into your wet mixture.
Then stir in peaches after. (Do not over mix your batter.)
Pour into the prepared bread/loaf pan. (If you need instructions for this step, it is in the printable recipe.)
Add your sliced peaches to the top of the batter.
Bake your bread.
When it's cooled slightly remove from pan.
Slice and serve when cooled.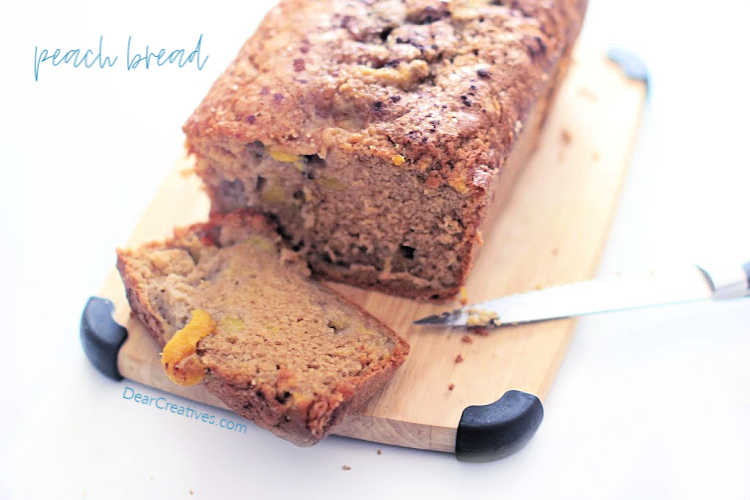 Enjoy!
Print or Pin the Peach Bread Recipe for later!
If you don't have fresh peaches? No worries you can substitute canned peaches that with the syrup drained. (Use 2 cups) or try this recipe or the recipe I adapted it from in the recipe card for peach bread, using canned peaches.
Peach Quick Bread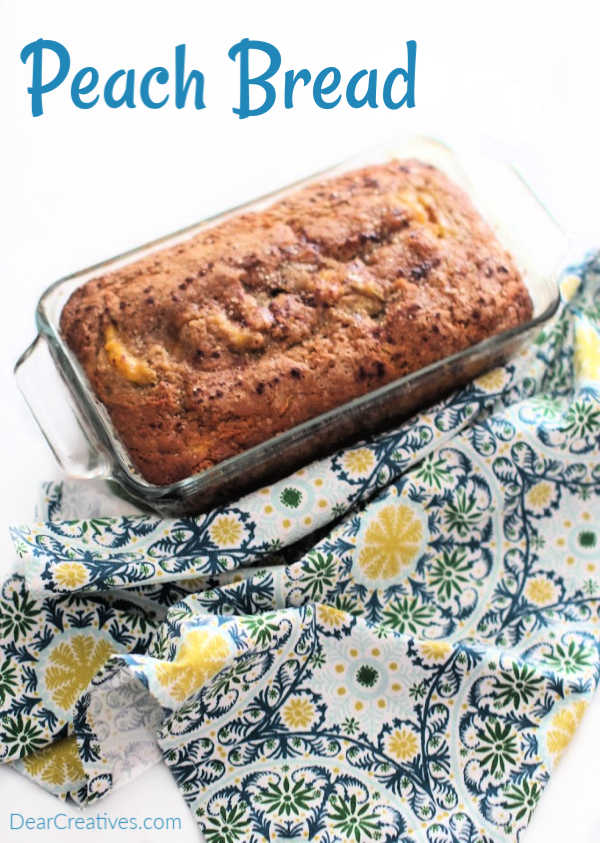 Looking for more peach recipes to make?
Peach Pie
Blackberry Peach Muffins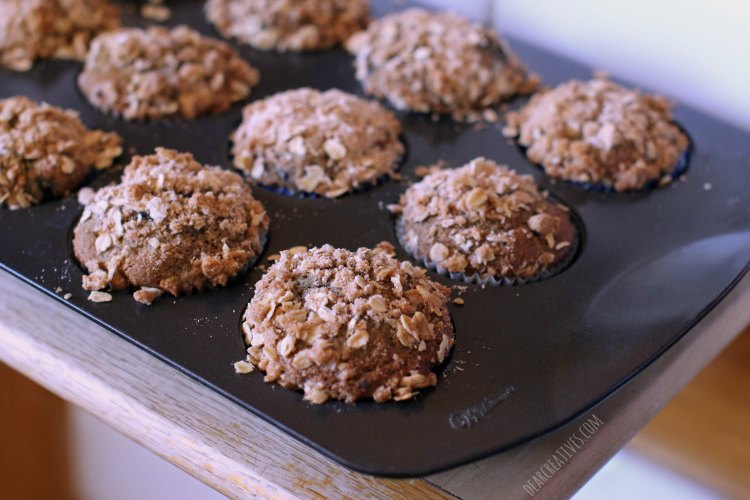 Peach Iced Tea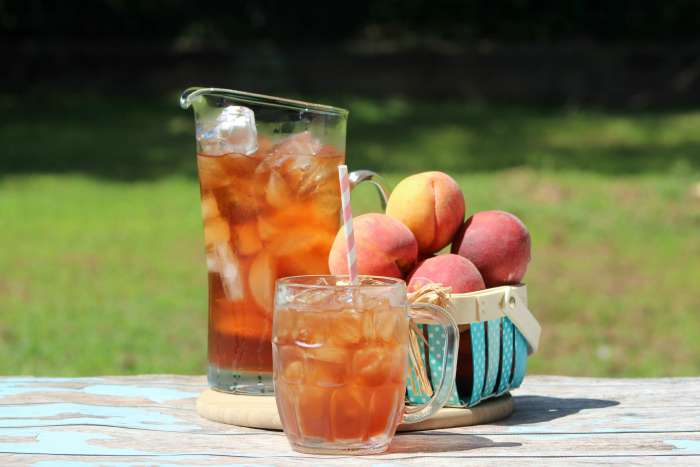 Peach Strawberry Lemonade
Peach Jam Recipes
Peach Glaze