One thing I love is peaches. But, I used to prefer nectarines. It was just my preference. Maybe due to the skin's texture of the peach. Did you know the peach and nectarine were the same species? The only difference is the outside skin. Peaches are classified different commercially. It doesn't matter if you prefer one or the other. Either variety may be used in these peach recipes.
Peaches vs. white peaches for recipes? When it comes to recipes the white peach will be a milder flavor and color. Pick your peaches then find a peach recipe you will love to make! I'd love to hear which one you picked.
Peach Recipes: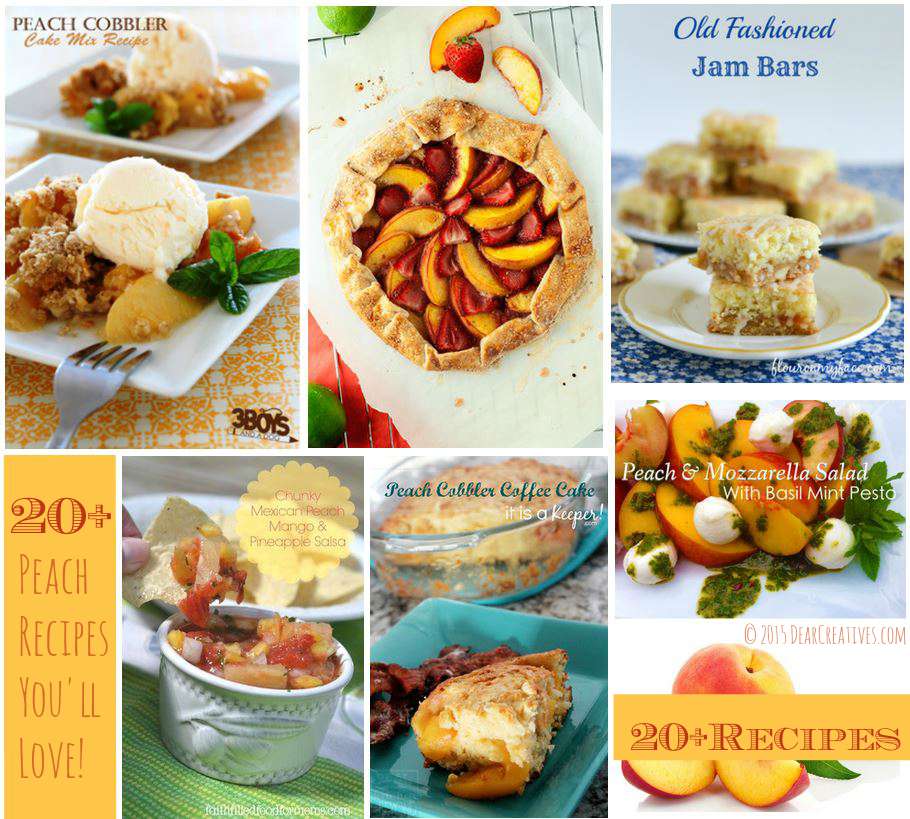 Peach Recipes
Links to Peach Recipes:
Other Recipe Round Ups:
Do you have a peach recipe to share?
Link up with us. Or leave a link with your comment.
You might enjoy these cookbooks with lots of peach recipes!
Which peach recipe would you try first?