When I travel I don't like the fridge to be fully stocked, stuff just goes to waste. Which means meal planning when traveling. Before I (we) leave, and I'm (we) are gone. Today I'm going to share a few ways I meal plan for those times I'm traveling.
Meal plan when traveling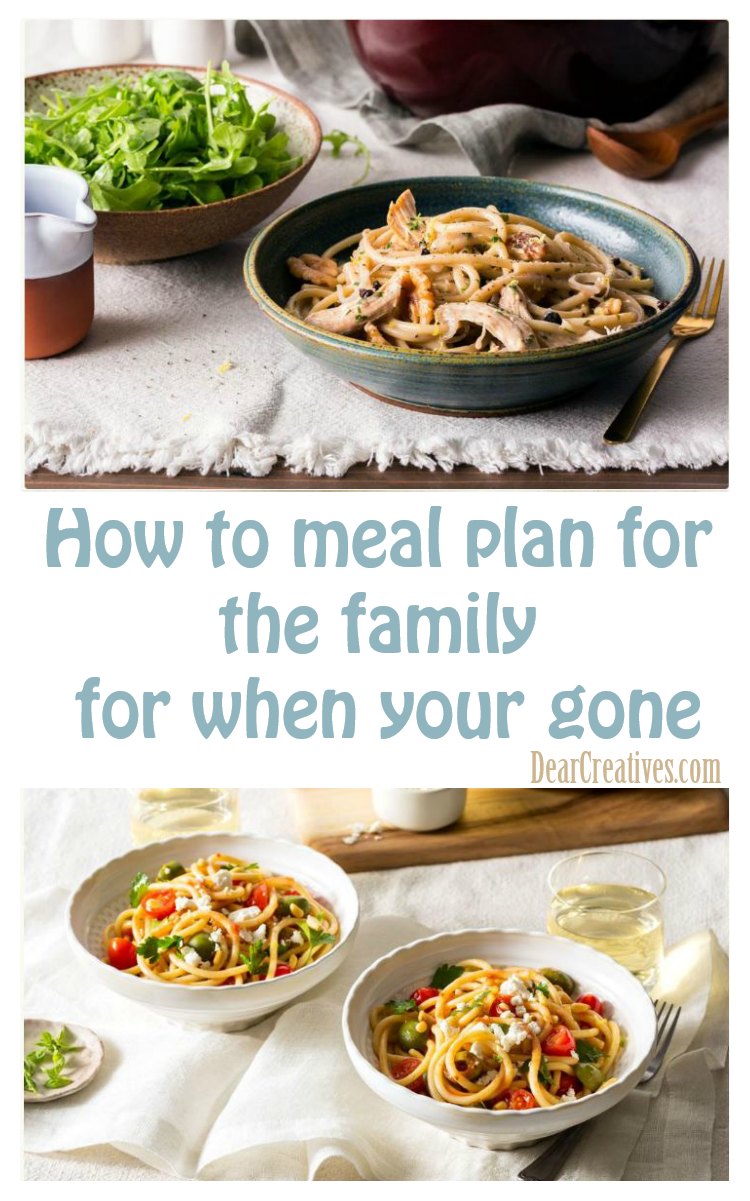 I typically meal plan, and use up what's in the fridge, (follow the steps below) then we get home I use a meal kit service until I have time to run to the store, and stock up the fridge again.
This time I'm actually traveling solo. Which means the family will need to have meals for dinner when I'm gone. It's been a while since I traveled any where without the family but, I am heading out of town leaving them on their own. To be honest, I have done a few freezer meals but, they prefer cooking fresh. So even if I throw them in the mix, I still follow my meal prep plan.
I honestly cringe a little when it comes to getting ready, leaving them set up for several days to a week at a time. Why? They don't cook like I do, and the Mr.'s signature dishes include 3 things beef stroganoff made with a packet mix, grilled steak, and take out or packaged food. I want to leave them set up with healthier meal plan options for cooking. The good thing is they can follow a recipe, and cook when needed. Do you go to conferences? Travel for work? Or just travel to help family? Or maybe you are going on a girls trip? Can you relate?
How to meal plan when traveling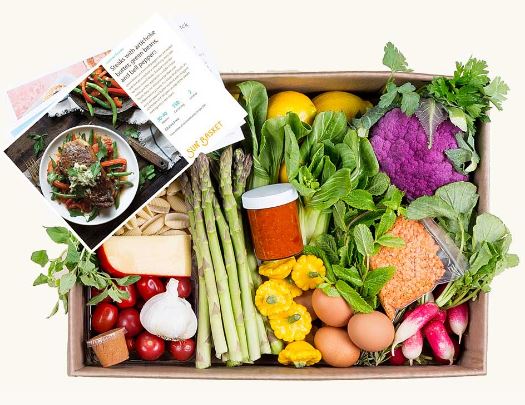 Tips for prepping, and meal planning when you are heading out of town
Take stock of what grocery, and pantry items you have on hand
Clean out the fridge leaving only the freshest foods they will eat (if everyone is going use up fresh foods, and clean out the fridge before leaving)
Stock up on breakfast, and lunch items for the days you'll be gone (if your family is staying at home while you are gone)
Make a menu plan for dinners for when your gone (see below)
When using a meal plan kit like SunBasket Place order for the days you'll be gone + 1 day (so you can shop, and restock your fridge)
Take note of their delivery schedule ( I like to receive it the day before I'm going, and set them up for success)
Meal plan easy family dinner ideas for when you get home (Trust me you don't want to be diving into hard to make recipes when you are unpacking, and catching up on laundry. And spending quality family time catching up)
The average price is about $10 per person, but by using the link you can grab up to 50% off family meals to try the meal kit service
Not ready to try a meal service, find all our meal planning recipes in the navigation bar, and drop-down menu
Why I don't mind paying that price point for a meal plan service
Organic, fresh healthy food
Convenience
No wasted food
Better to know they are eating healthy than getting fast food
If they bought fast food it's equal to the price per meal (for teens/adults)
If you have small kids they can split a serving
I'm heading out of town to watch the grandkids while my daughter is off to celebrate her 30th birthday! (should I start feeling really old right now? lol) She is heading to Santa Cruz, and running a marathon. Not exactly how I celebrated mine. But, I'm sure that she will have a great time in Santa Cruz. She's heading there with her husband, and friends who also run. There is a lot of fun stuff to do, coffee spots to grab a brewed coffee, and downtown to walk before or after her run or just head to the beach to relax.
Here are a few dinner ideas for when heading out of town that I think they can handle following the cooking instructions, and making at home to eat.
Day 1 Dinner Idea
Chicken dinner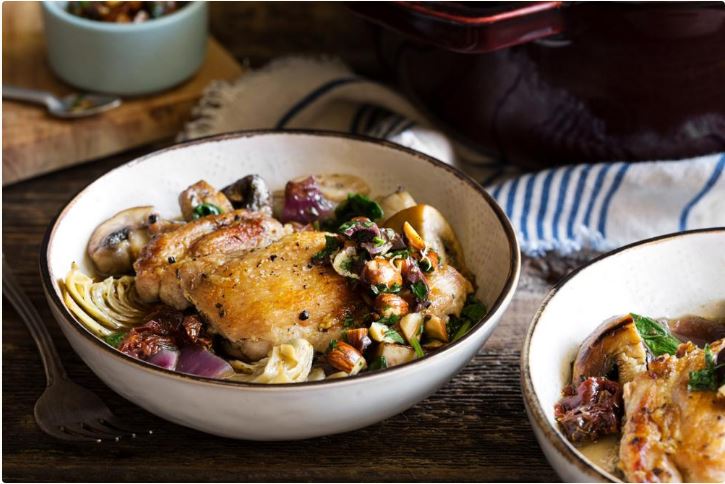 Anyway back to my whole planning dilemma. Having healthy meals on the table while I'm gone. Giving them easy recipes they can follow, make, and enjoy. Well, here's what I decided to do. Use Sunbasket meal delivery. Why? Because it will come with everything they need, and your ability to pick portion size (which means no leftovers). You receive all the groceries fresh and packed well. I can have it delivered when they will need it, and set it in the fridge before I go.
Day 2 Dinner Idea
Vegetarian Dinner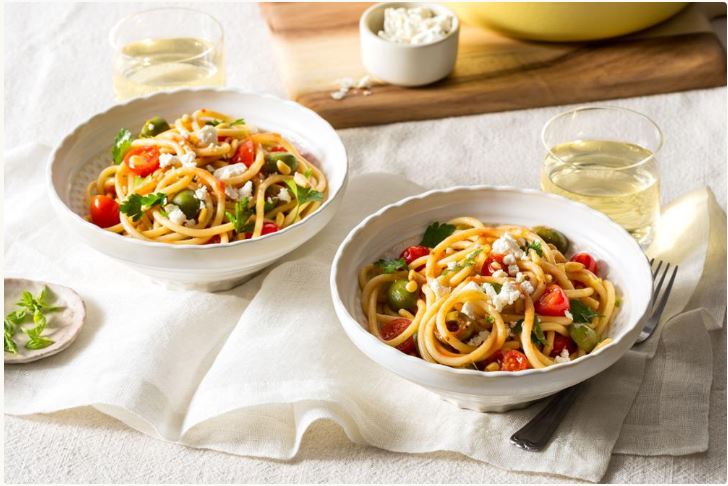 This isn't the only time I have used a meal plan kit. I've reviewed a few, and Sunbasket was one I tried and reviewed.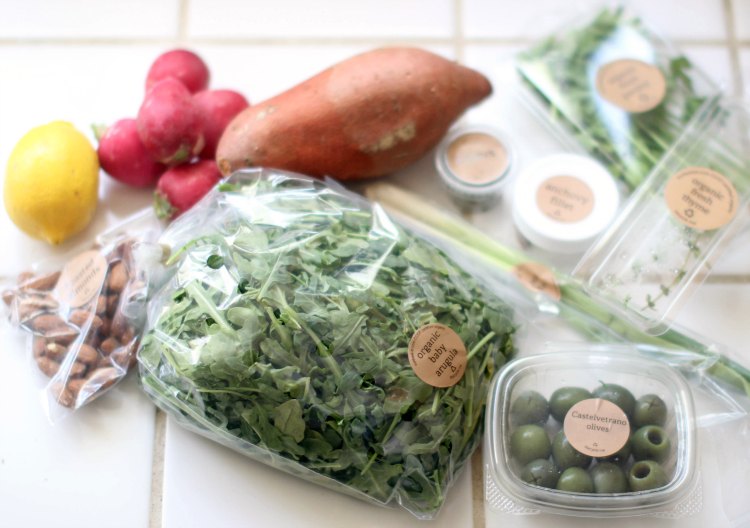 See my Sunbasket review here. This post goes over unboxing the meal plan kit, I share photos of me preparing it and the finished dinners. In short, I'm ordering them a meal plan I picked from their site, they have several to choose from I've listed some details for you below if you're new to all this.
Day 3 Dinner Idea
Salmon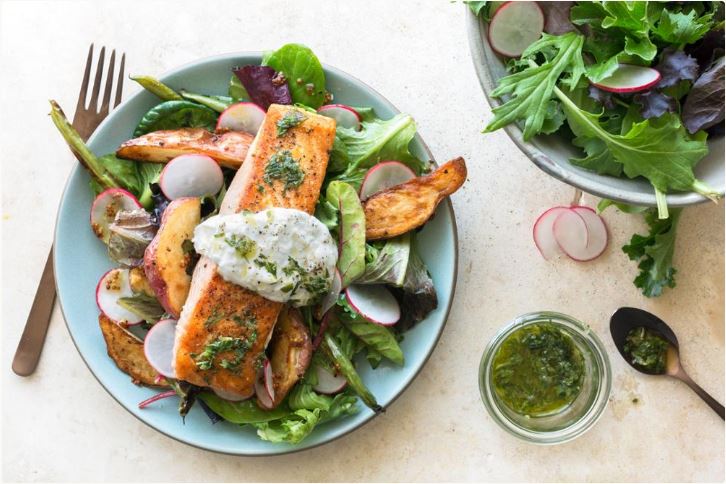 Another salmon dish I think they'll love is this Lemon-pepper salmon over Greek salad with artichokes and olives. It's actually a 2o minute meal, and I think I'll end up ordering it vs the recipe above. You can see all the recipes and how they are cooked prior to adding them to your meal plan.
There are options for Gluten-free, Paleo, Vegetarian, and Chef's Choice
You can pick serving sizes, and meal plans from their menu
You will be given a delivery window for when it will be delivered
I told them (the family) I'm going for a month. lol They both freaked out a little, then I told them no it's only a week.
If your interested in giving it a try when you are heading out of town, to minimize your food waste and don't want your fridge loaded up with groceries that have gone bad by the time you get back. Or if your heading out of town, and someone else is cooking for you but, has limited time for meal planning, shopping, and cooking. Here are two discounts to help you out to give them a try.
Meal planning when traveling
Get a HUGE discount off Family Meals from Sun Basket! Fresh organic and sustainable ingredients and kid-friendly recipes delivered!
I'd love to know what meals you have tried from SunBasket.
What meal plan kits have you tried?