Today I'm sharing Baby Shower Thank You Tags and baby shower favors. Over the years we have hosted a lot of baby showers. It's still fun to host them indoors and outdoors as the weather warms up. Who is having a baby that you know?
It's fun to see the mom-to-be receive things she needs at the baby shower. And we love thanking our guests with takeaway gifts packaged up with the thank you tag.
Affiliate links may be included in the post. By clicking the links for qualifying purchases we earn a small commission. This is at no additional cost to you.
Baby Shower Thank You Tags
First, we grabbed printable baby shower thank you tags and added pretty twine to attach the thank you cards to the takeaway gifts/baby shower favors. We also grabbed baby shower favors and added them into cellaphane bags. See our list of baby shower ideas below along with how to add a tie to the gift tag and attach it to the baby shower favor.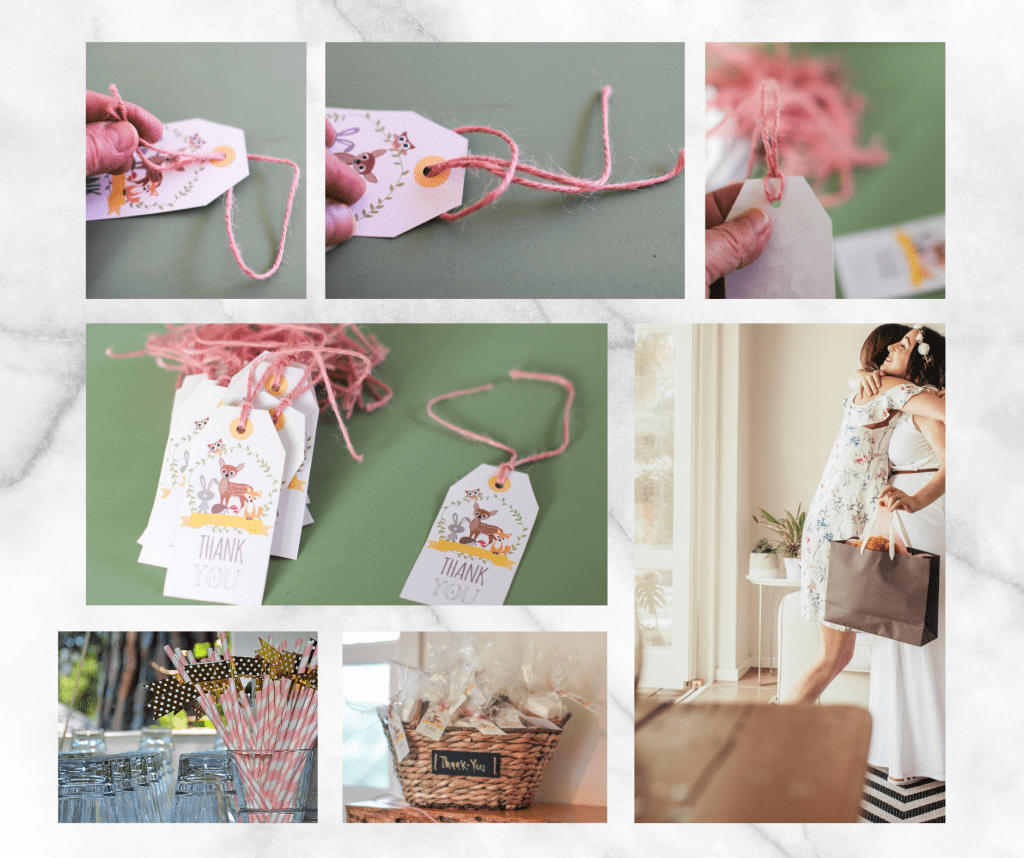 Don't worry if you aren't crafty this is super easy to put together baby shower thank you gifts. First, decide on the favor and then package and add the thank-you tags. We purchased cellophane gift bags, added the gift, and tied the printable thank you tag on. Then I added the baby shower favors to a wicker basket with a chalkboard sign (I used chalk markers to write Thank-You).
Baby Shower Favor Ideas
Shop for more favors here – baby shower favors
How To Tie Bakers Twine On A Tag
This will work with ribbon too!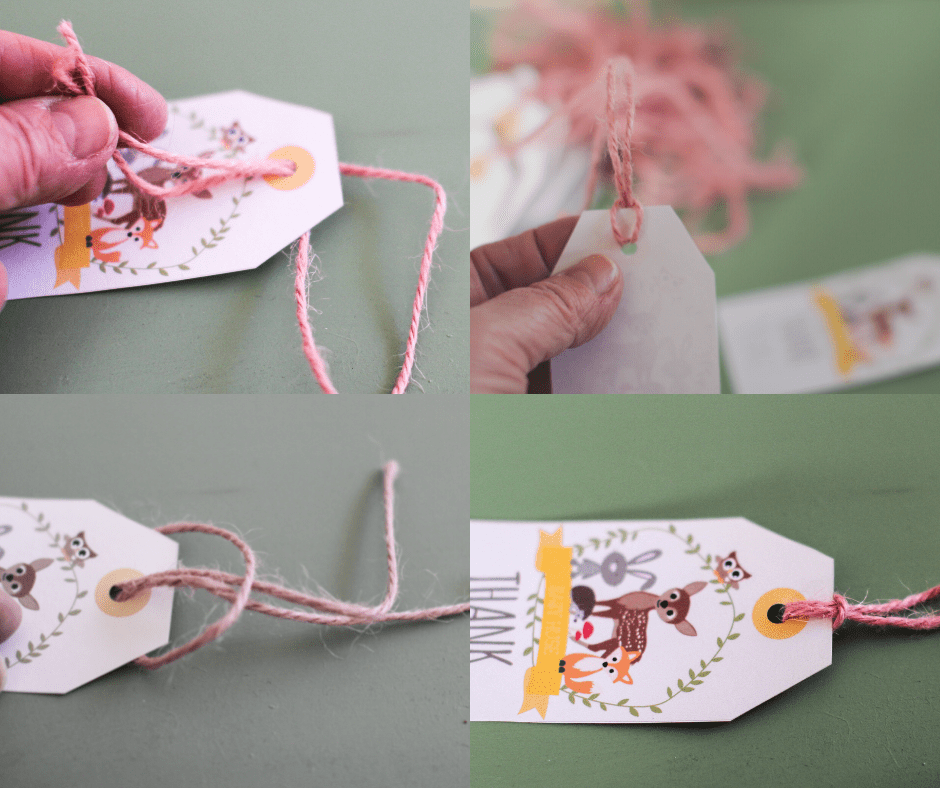 This can be done with twine or thin ribbon. Punch your hole to be slightly bigger than the size of your ribbon. Use a hole punch like this or my favorite (especially if you love to craft!) is this crop-a-dial hole punch tool.
Measure and cut

twine

(Use the size you would like I use about 4-6 inches or more in length (measure, decide the length you like then cut). Just allow enough twine to tie around the gift package or cellophane gift bag. You can use a thin ribbon if you prefer.)
Carefully pull the two ends of the twine (or ribbon) through the gift tag hole.
Leave a loop at the end. Then slide the twine through the loop (as shown in the image).
Once it is pulled through slightly tighten up the twine.
Now it's ready to tie onto the gift bag or package.
Here's a helpful video for how to tie bakers twine on a tag. Note I only use one strand of twine/hemp for mine.
Baby Shower Thank You Tags
How cute is this printable baby shower set?! This is the shop we got our thank-you tags and … Pop over to find more styles along with this (editable and printable) baby shower stats poster.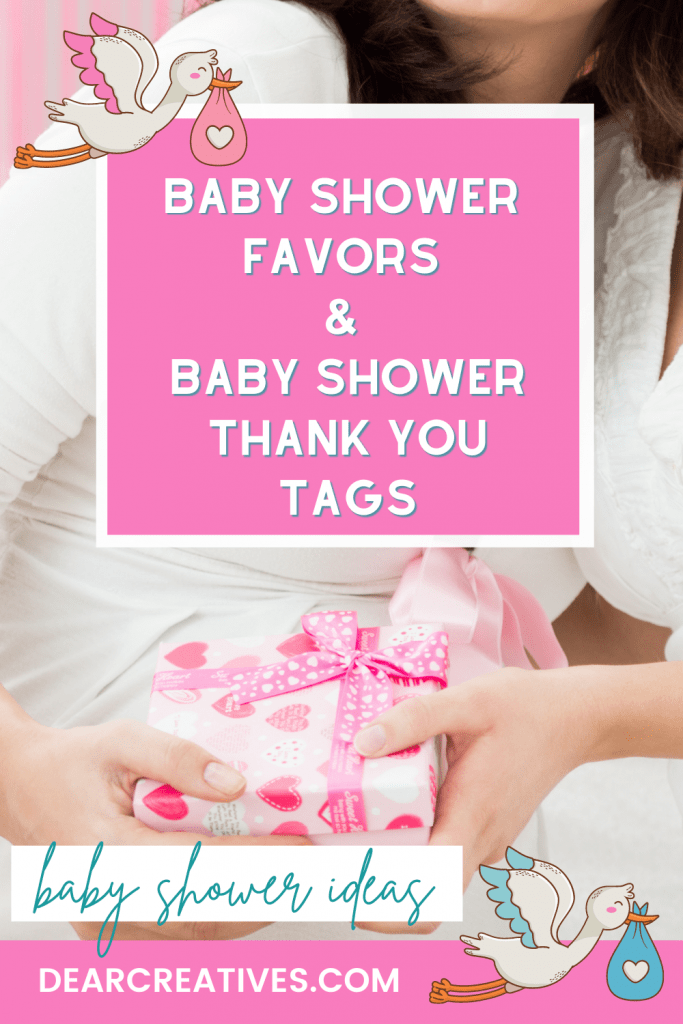 Looking for more baby shower ideas?
Homemade gifts for baby
Follow us on Pinterest for more ideas and to see what we are pinning!