Dear Creatives, Link-up party time! Get your craft, creativity, decor, fashion, recipes & blogging tip posts, handmade shops….You know those posts you love to inspire people with & share! Don't forget to share the button on your blog or link on your post so more people can join in, that way your posts will be seen by more people. It's a win /win. But, mostly I am just happy to have you here! See what your creating, crafting & cooking up so to speak. Haven't got a post to share this week, don't worry! You'll find plenty of inspiration from this weeks link-up or any of the other ones archived under "Link-up" You'll be getting creative in no time with diy's, recipes….from the simple to the more experienced! We love them all! Now onto the link party!
In the Spotlight
When you visit Winnie's blog you are going to find some of the most beautiful baked goods & recipes. Sweet, savory & delicious! Her talents are quite amazing. How I would love to sit down & have a coffee, along with one of her baked goods to talk about baking. "Swoon" If you are not familiar with Challah bread it is a special Jewish braided bread that is served on the Sabbath & holidays.
I didn't want you to miss this one! An easy way to clean & keep your makeup brushes in great shape via the Pin Junkie. You know you probably don't do this as often as you should, or at least that is what I think when I think of my brushes.
This Diy monogrammed pillow is easy! I know I'll be trying this soon. Who couldn't use a stylish throw pillow to spruce up their couch & update a look? This diy was submitted by Carrie who blogs about fashion & also shares some crafting posts. Go show all these lovely bloggers some love!
PS: Hope you all had a wonderful Valentine's Day!
There are many ways to be in the Spotlight & I love continuing to share your content now & in the future, here's just a few shared this past week:
Pinned this week: #8 Adorable Owl Valentines, #21 Best Friends Shrinky Jewelry, #38 Taco Seasonings to my Ziplist,
Tweeted This week: Lemontreedwelling jar heart pies, Rook no. 17 Valentines tic tac toe
To See these & more visit last week's link-up right here for when your done entering:Inspiration Spotlight #27
I love sharing all your inspiration, seeing what you have to offer & sharing it to inspire others! I'd love it if you follow me on Pinterest & don't forget to subscribe if you like. Oh, I have a favor for all you lovelies if you can write a review at Alexa that would be amazing! & if you haven't maybe you'd considering liking my FaceBook Fan Page as I started it just a while back! Thanks everyone & have a great weekend ahead!!
Now it's your turn to join the party!! It may take a moment for the linky to load.
Button Up!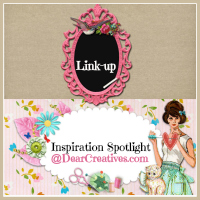 <div align="center"><a href="https://www.dearcreatives.com/" title="Dear Creatives"><img src="https://www.dearcreatives.com/wp-content/uploads/2013/01/Button-inspiration-spotlight-dearcreatives.jpg" alt="Dear Creatives" style="border:none;" /></a></div>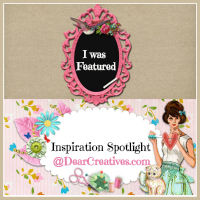 <div align="center"><a href="https://www.dearcreatives.com/" title="Dear Creatives"><img src="https://www.dearcreatives.com/wp-content/uploads/2013/01/Button-Inspiration-Spotlight-I-was-featured-2013-DearCreatives.com_.jpg" alt="Dear Creatives" style="border:none;" /></a></div>
Widget may take a moment to load:
Loading InLinkz …