Are you looking for What To Wear – Cute Outfits! Right now is the best time to get clothes (and other things) on sale! As retailers are reducing winter inventory and having big sales! If you have been cleaning out your closet you probably know what you need to stock up on for next winter and this spring! I'm sharing this week's best fashion picks!
If you haven't cleaned out your closet lately, do a quick inventory of your closet and clothes to see what items you will need.
When I did my closet's inventory I had plenty of heavy coats, everyday jeans, pullover sweatshirts, and leggings. But, I need new t-shirts, lighter jackets, a few sweaters, a pair of dressier jeans, shorts, and items for spring. What are your outfit needs?
Don't dismiss stocking up for (winter) and future colder months. Especially, if you are donating worn, unused, or clothing you don't want or like anymore. As for spring items it is best to wait until they start going on sale. With the exception, of if you see something you absolutely love or a breakout pricing (and sales)! Grab it now.
What To Wear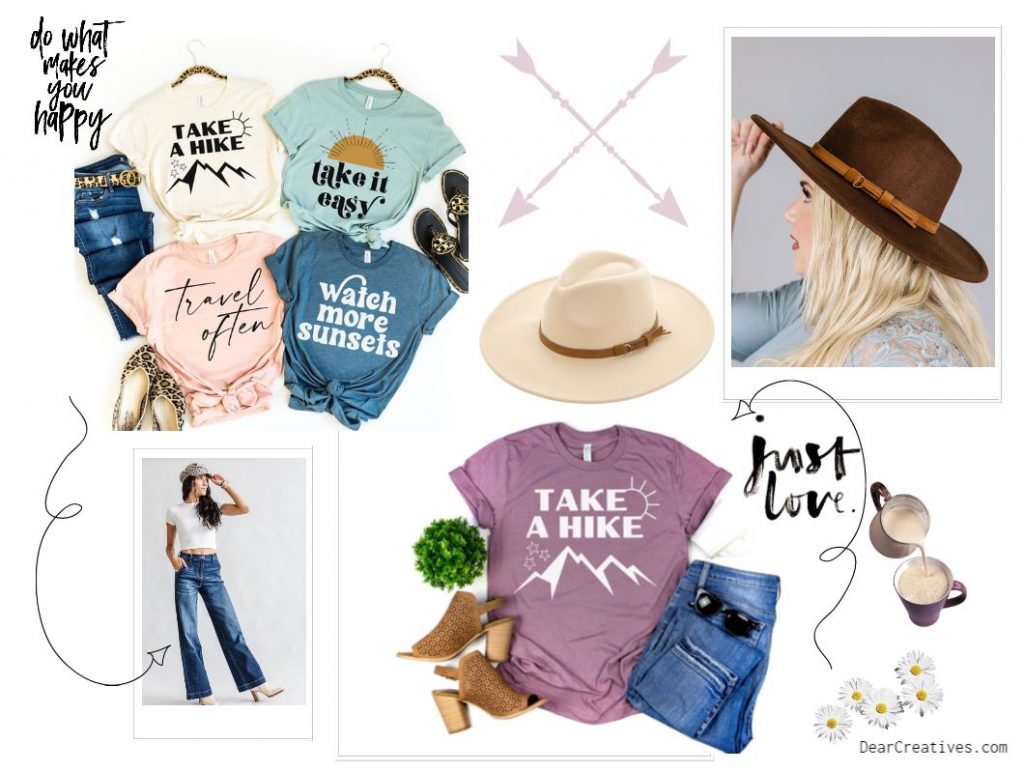 Take A Hike, Take It Easy, Travel Often, Watch More Sunsets
Travel T-Shirts For Women / Chic Wool Felt Hats / Cute Jeans
Trending clothes right now are cute outfits, Valentine's Day outfits (for photoshoots and Valentine's date night), classy work outfits, prom… Teens are also looking for outfits with the Euphoria esthetic.
No matter what styles and trends you are looking for you can find the clothes you need by shopping the sales and new arrivals.
What To Wear Cute Outfits
Shop Jane's Clearance
You can preview upcoming sales at Jane and see the latest trends in these collections. Here are a few things on sale we are loving right now!
This Week's Big Sales!
New here? Be sure to Subscribe.
Pin it for Later
Styles And Trends
What To Wear In 2022