We are sharing how Vitamix is helping us in the kitchen with our smoothie recipes, and other recipes. Are you settling in now the kids are back to school? We are and our mornings are filled with smoothies and coffee. Or should I say coffee, smoothies and all things BLENDING!
Vitamix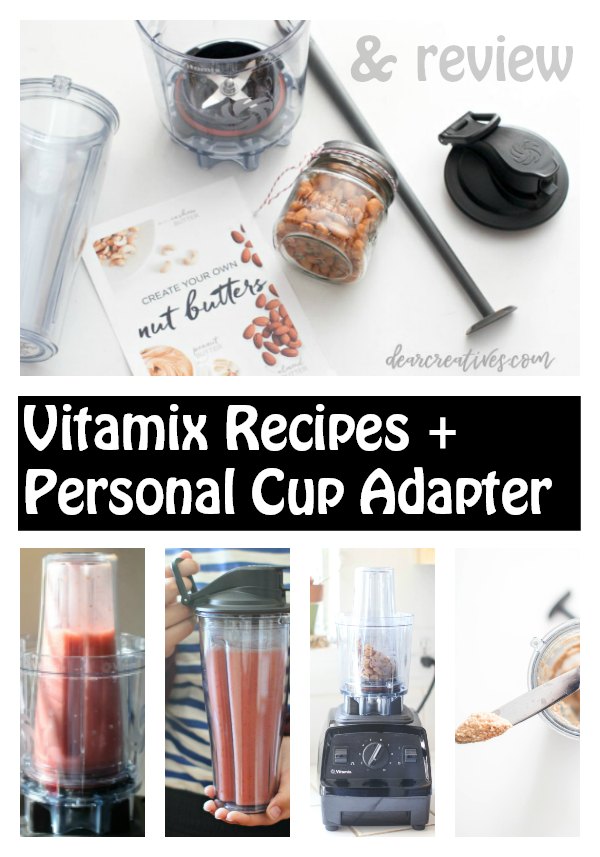 "I received this product for free from Moms Meet (momsmeet.com) to use and post my honest opinions. Compensation for this post was provided and this page may contain affiliate links."
One thing that has really helped me this fall is creating small batch meal prep for week nights when Sammie has tennis practice and grab-and-go breakfasts for our mornings (such as smoothies) I thought I would update you on my handy kitchen appliance (the Vitamix) that has saved me so much time, helped me in the kitchen with meal prep and meal planning. Plus, I have a new attachment for my Vitamix blender!
You might remember when I sang this Vitamix blender's
praises in this post where I shared a Strawberry Smoothie recipe. Or maybe you spotted it in one of my other smoothie recipes?
Well, I just got a new Personal Cup Adapter for my Vitamix and I'm dishing the 411 on this! My problem's solved when I want blended coffee beverage and she wants a smoothie, more in a minute.
Are you heading out to get your own Vitamix this fall or holiday season BONUS I have a reader discount below to save some cash on the Vitamix personal cup adapter. Hey, girl (or guys) I know you like saving. (Sorry I did say holidays, gah I hate to think of it but, we did see holiday trees in our local store ALREADY!)
Let's make this smoothie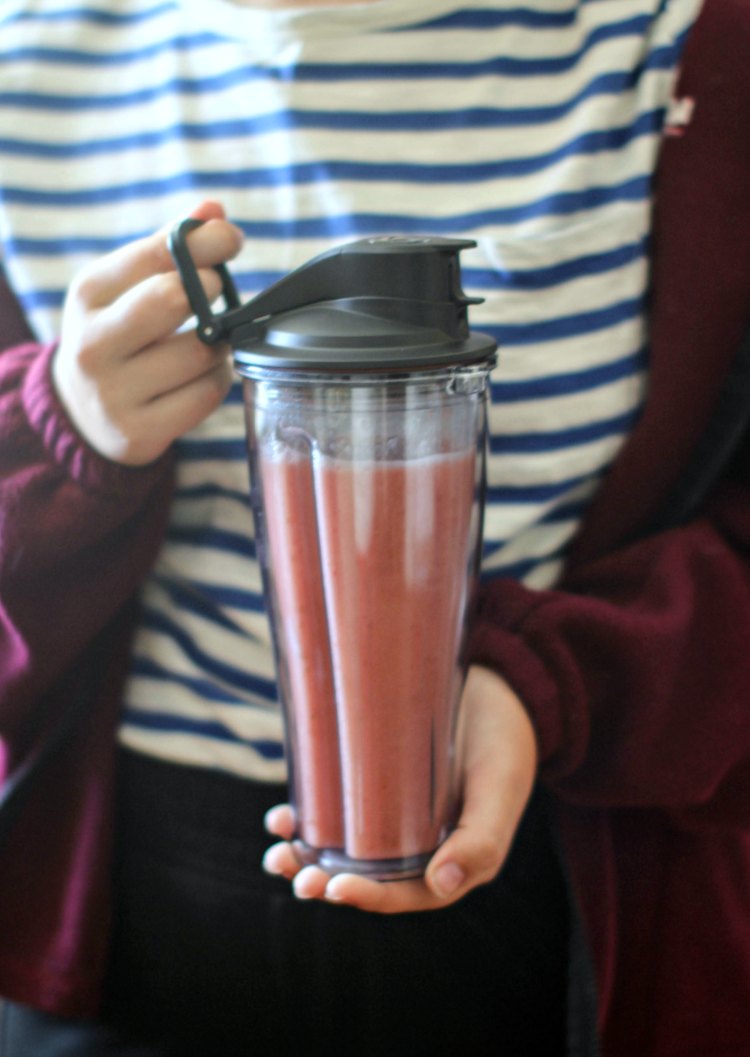 This recipe is for a Strawberry Raspberry Smoothie. First the cup! Look how cool this to go cup is! Insulated thick walls, sturdy built in ring for clipping to your backpacks (you might need a carabiner clip)
and awesome lid with seal. Perfect for taking your cups on the go, to school, sports, game nights or traveling.
Start making your smoothie by having these groceries on hand
organic apple juice
yogurt (Greek or your favorite) Or

omit yogurt and add half a banana for non diary

.
fresh or frozen fruit
Optional ( 1 /2 tsp. organic honey)
We used fresh raspberries and strawberries.
You can drop these ingredients straight into your personal to go cup (or blender)
3 tablespoons of strawberry yogurt
handful of raspberries.
If you want this dairy free just omit yogurt and use half a banana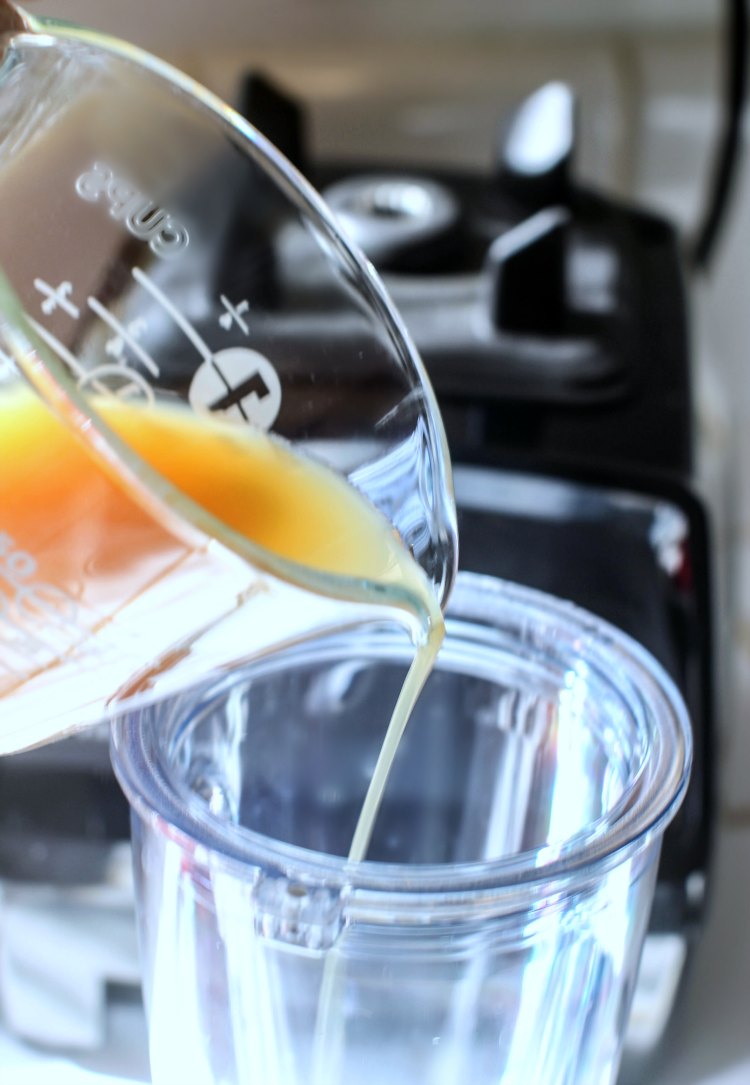 1/4 – 1/2 cup of Ice, 1 cup apple juice and a bunch of fresh strawberries. I usually use 4-5 strawberries depending on their size.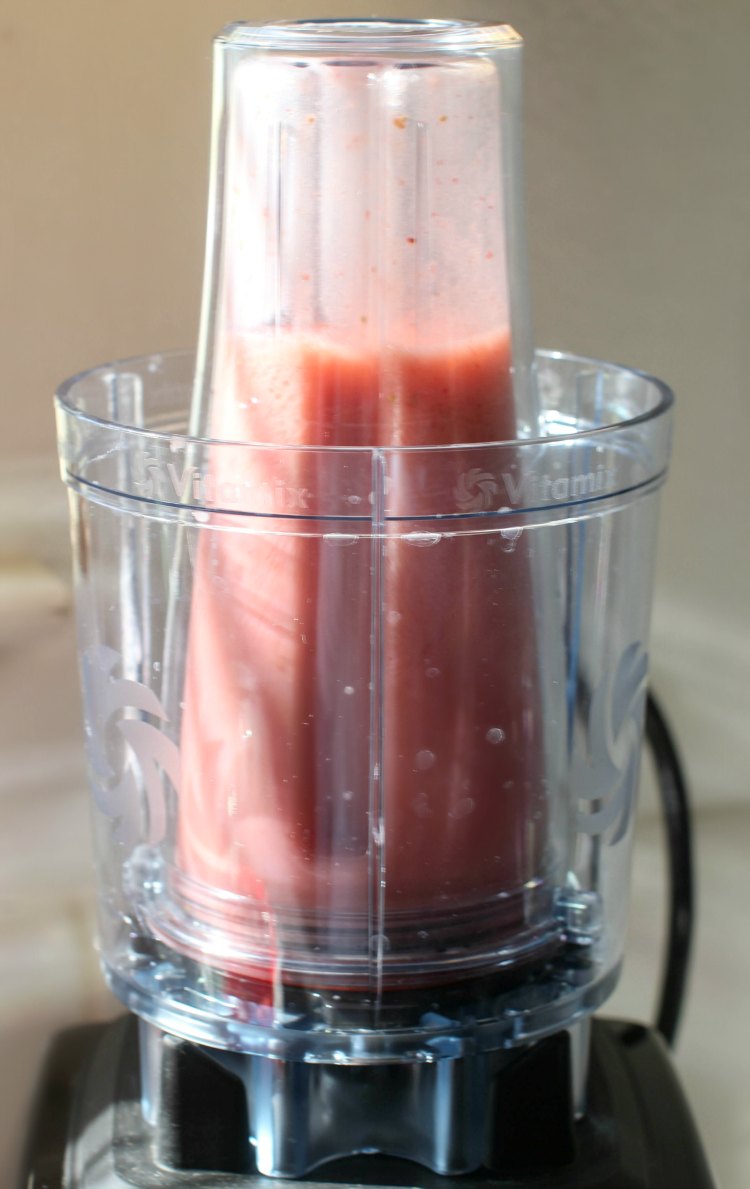 Then, blend it baby! First on low then pump it up to high but, you only need about 20 seconds in this high performance blender! In a few minutes you have an fruit smoothie.
The Vitamix Adapter set comes with two to go cups!
Just rinse the blender between blends for different drinks.
I promise to share my ice blended coffee drink soon, subscribe so you don't miss out!
Make nut butters and homemade peanut butter in your Vitamix

Or make something else like our other smoothie recipes and Peanut butter for sandwiches! What?! Yep, you can do that too.
Make peanut butter in less than a minute or two. Shut the front door!
Here's how to make peanut butter in your Vitamix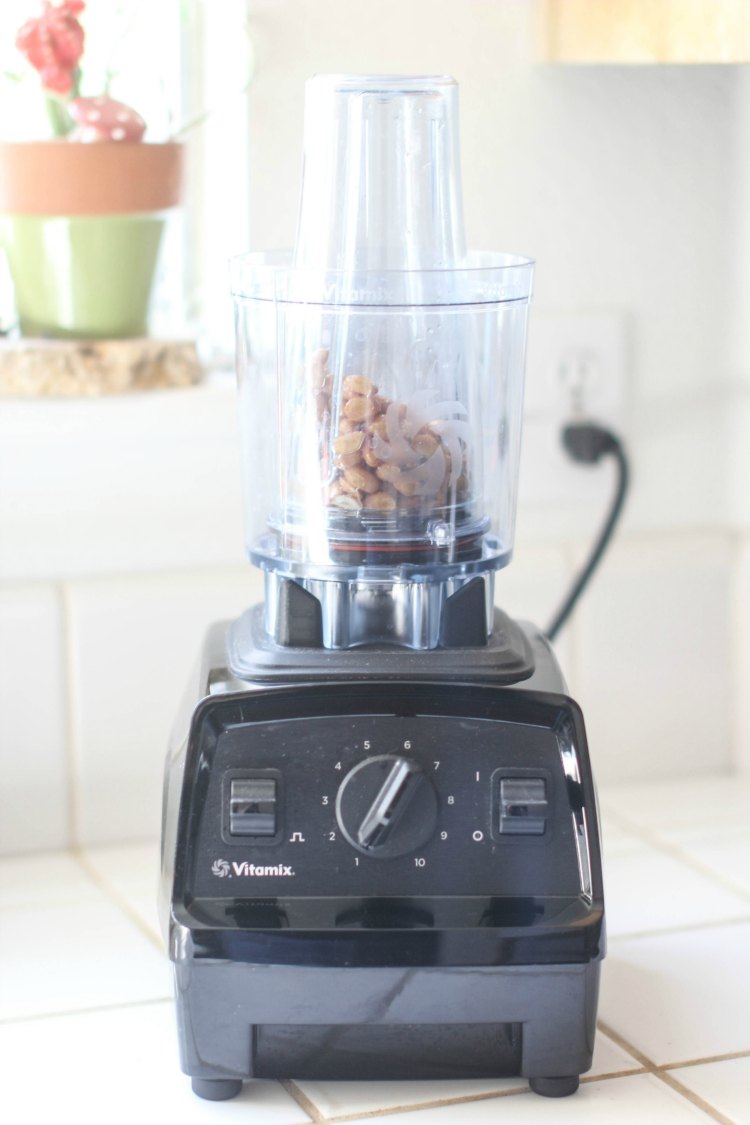 I made a small batch of peanut butter in the adapter cup and at the end I pulsed it to finish it.
Start by adding peanuts
bit of coconut oil (varies by amount of nuts your using)
Add ingredients to the blender and blend
Or use one of these Vitamix nut butter recipes.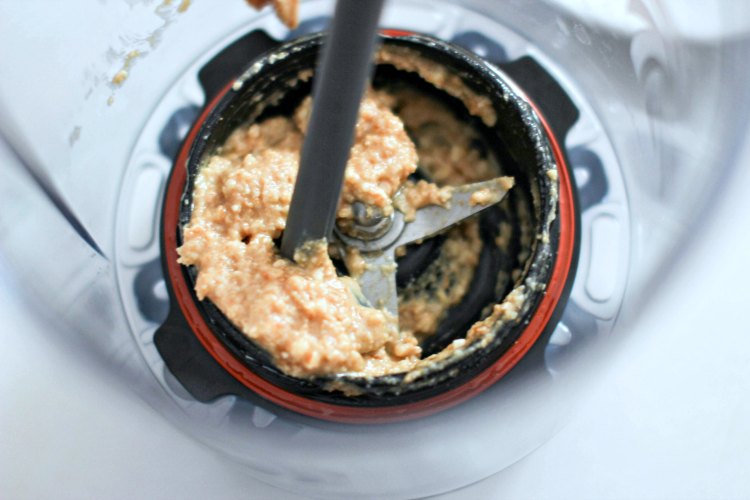 I like chunky, or slightly chunky peanut butters. I used the scraper tool, which is awesome for getting out all your peanut butter out of the blender. What kind of nut butters do you like?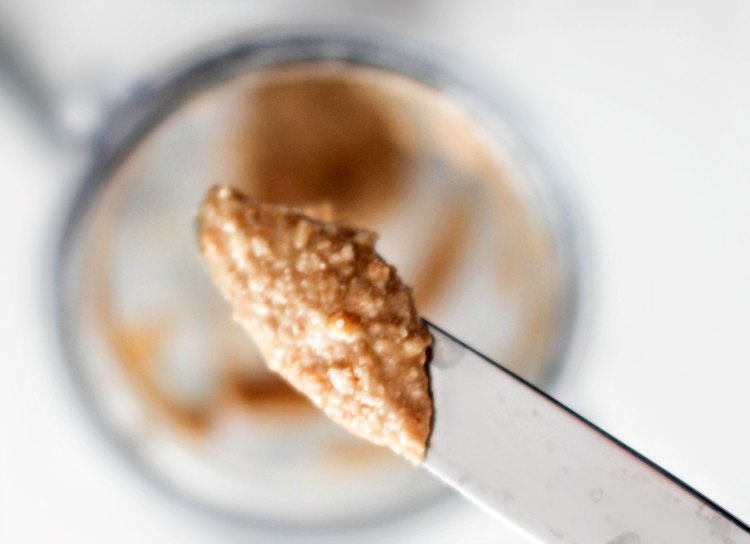 If you want smooth and creamy probably just make it in your regular Vitamix because you can use the tamper for the sides through the hole in the lid. But, I tried in the personal cup adapter because the nuts I had were about 2/3 cup. I didn't see anywhere that said you couldn't? Just be careful to pulse when it gets to where it doesn't blend and starts to clump.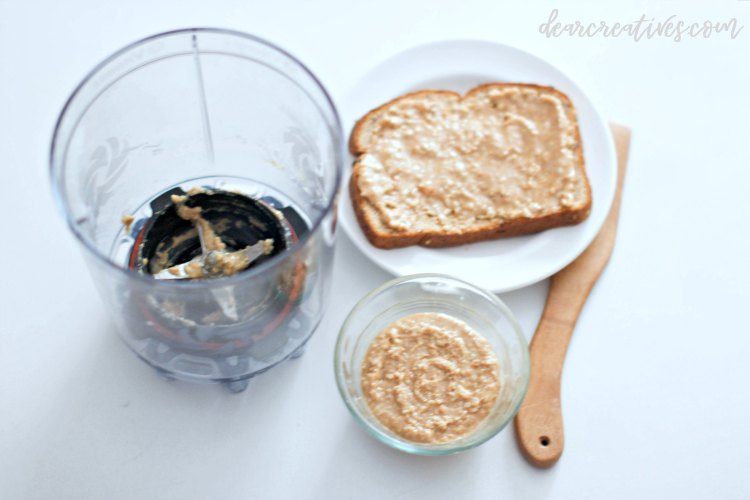 Then the scraper tool shown earlier is really helpful for cleaning under the blades and getting it out of your blender. Cleaning was a breeze with soapy hot water. I know I'll be experimenting with this more, so stay tuned!
Think almond milk, cashew milks, rice milk……
Why Vitamix?
Vitamix E310 Explorian Series Blender features a 48 oz container that is ideal for blending medium batches for small family meals
Ten variable speeds
Pulse feature for coarse chops or thick blending
• The powerful 2 HP motor (tough)
With a drop of dish soap and warm water, your Vitamix machine can clean itself in 30 to 60 seconds—no disassembly required. See it in action in this post.
Vitamix stands behind the quality of their machines with

full warranties, covering all parts, performance, labor, and two-way shipping at no cost to you

. Mine came with a 5 year warranty and I have seen some with 10 year warranties.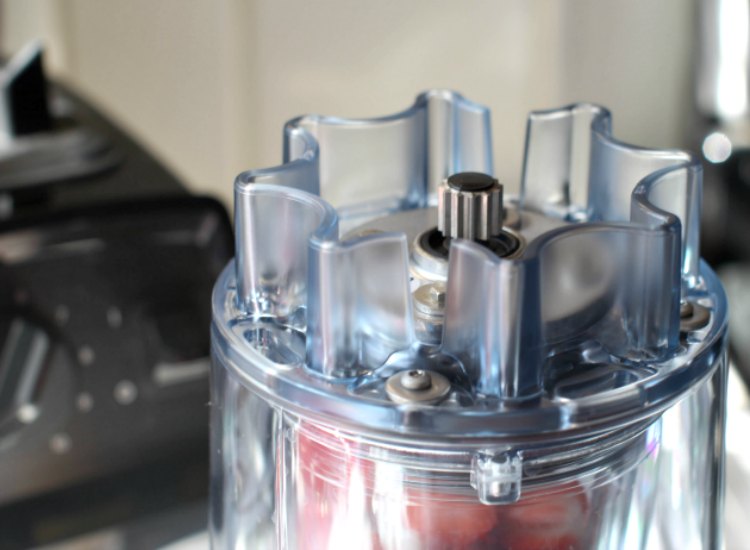 Tips for using the Vitamix personal cup adapter
Don't over fill (no brainer) Just read your leaflet when you get it for max fill lines.
Make sure you twist the blender attachment on properly before turning over to blend (you don't want it to leak and it won't if twisted on properly. I watched a demo on you tube and the guy totally put the lid on crooked. Wa, wa! OOPS!)
It's just too easy to use! You'll be a pro in 5 minutes tops! HA! Take off cup adapter after blending, set it on counter, unscrew, and add to go lid!
As a parent I think the first few weeks, even months can be the roughest. New teachers, back to regular bedtimes, homework, sports practices and games, fitting in dinner routines. Repeat next day breakfast, making lunches rushing out the door. Weekend lessons, group projects, you name it!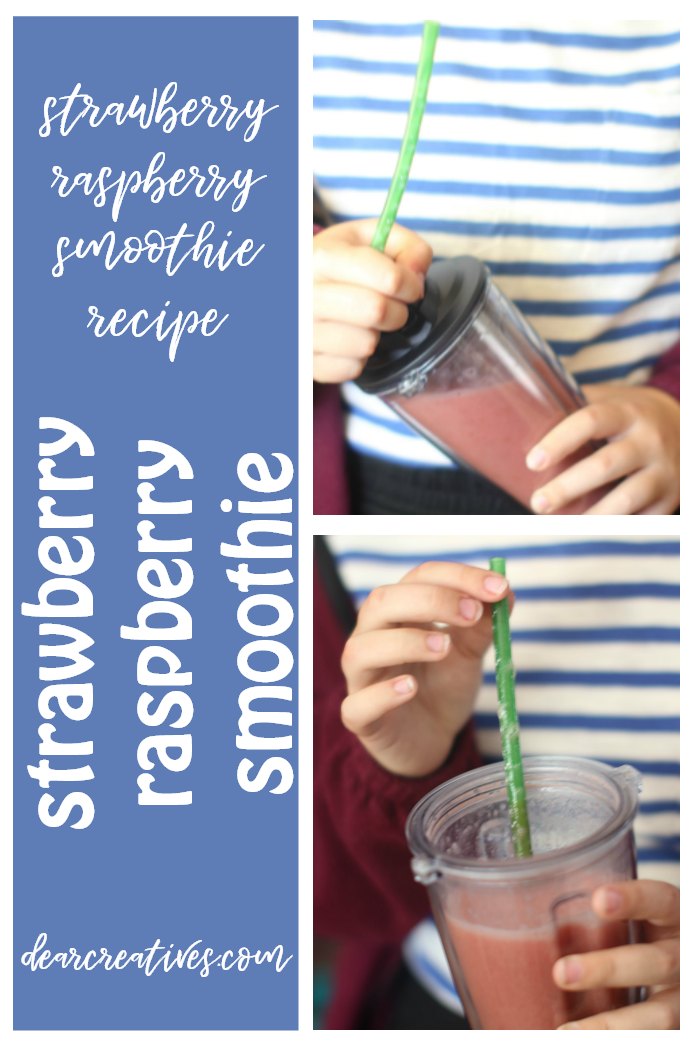 For me being a night owl mornings are the worst. BIG, BIG cups of coffee! Blending smoothies, and yes occasionally driving in my pajamas. (don't judge) Please no fender benders on those days! What's your biggest back to school challenge?
I feel once we are back in the swing of it things the routine isn't a bad thing, and mornings get a little easier. (Until the spring time change, HA!)
I can't guarantee you teen won't unscrew the top and add their favorite straw vs. slipping it in the drink hole. Oh, geese. But, on a side note the cup is way taller than the straw, so you will lose it if you just plunk one in. Wink, wink. Grab reusable extra long straws or like these.
Why I love my Vitamix personal cup adapter
Coffee helps my mornings me but, so does my Vitamix Personal cup adapter
and having the ability to blend different recipes quickly. The bonus is all the things it can do for quick meal prep tasks. What do you like blending?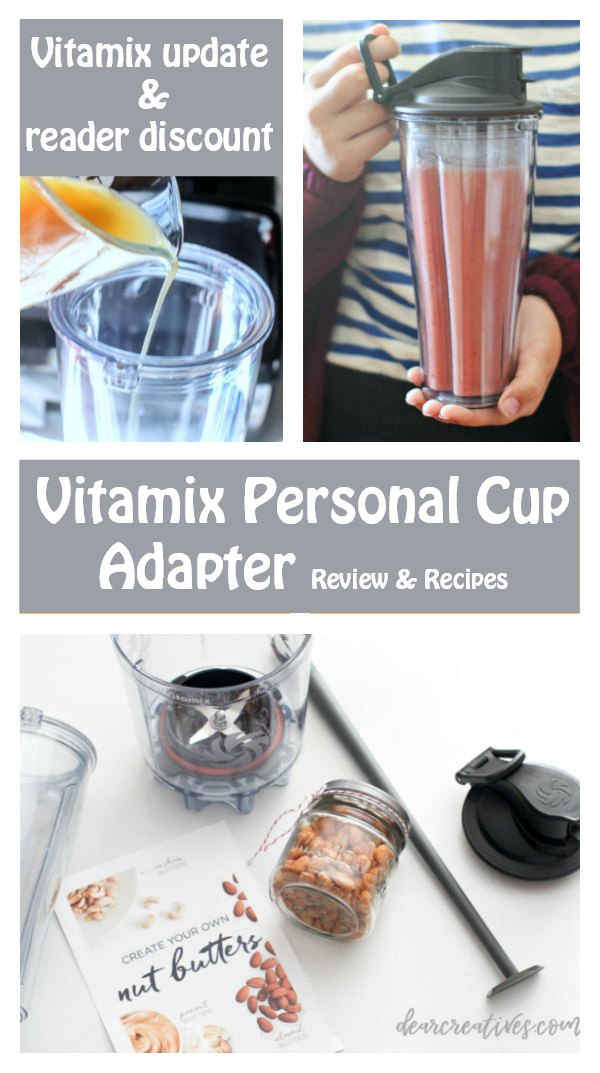 Vitamix Discount
Save 15% on the Personal Cup Adapter with the purchase of a Classic Series Vitamix blender by using the promo code MMVITA2018.

Offer ends December 31, 2018

. ( Please note the discount may only be valid on the Vitamix site, I think but, not sure? I'll try to find out and update the post.)
The Vitamix Personal Cup Adapter is available to purchase at Williams Sonoma, Sur La Table, Target, and Amazon. To find a Vitamix Personal Cup Adapter in your area, visit Where-To-Buy for the full list of locations.

New here? Don't forget to subscribe
Pin it for Later

You know how good blueberries are. Sammie typically doesn't like just blueberries but when I sneak them in her smoothies she doesn't even care because it makes a really good smoothie when you add them with all the other fruits. I make different SMOOTHIES EVERY DAY with fresh seasonal fruits and vegetables. Do you love healthy smoothies?

I usually have mine for lunch vs breakfast since I'm flying solo and working from home. When do you make your smoothies?
Printable Smoothie Recipe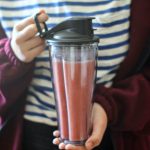 Strawberry Raspberry Smoothie
A delicious fruit smoothie for one person. This recipe can easily be doubled. Use fresh or frozen fruit.
Ingredients
1

cup

organic apple juice

3

tablespoons

Yogurt

Greek or your favorite yogurt

Raspberries

a handful

Strawberries

4-5 big ones

1/2

tsp.

organic honey

optional
Instructions
Add organic apple juice to the Vitamix personal cup adapter (or your blender)

Add yogurt (Greek or your favorite) (or omit and add half a banana for non diary)

Next add fresh or frozen fruit

Add your ice




If using frozen fruit omit or reduce ice.




If you like your smoothies sweeter you can always add organic honey.
Do you have a Vitamix or both the Vitamix and Personal Cup Adapter?