18+ Iced Coffee Drink Recipes that taste just like the ones coffee shops make. Whether you are stuck indoors, or just don't have time to visit your favorite coffee shop you can make these coffee drinks at home to enjoy. We love iced drinks at any time of the year. Do you enjoy coffee beverages?
I can't wait to get back to entertaining in the late spring or summer, it's the perfect time whip any of these over ice, blended and tasty chilled coffees. Get ready to prechill your cups/glasses, make one, two or three then pour and serve. Ahhh, now that what I'm saying. TASTY!
Iced Coffee Drinks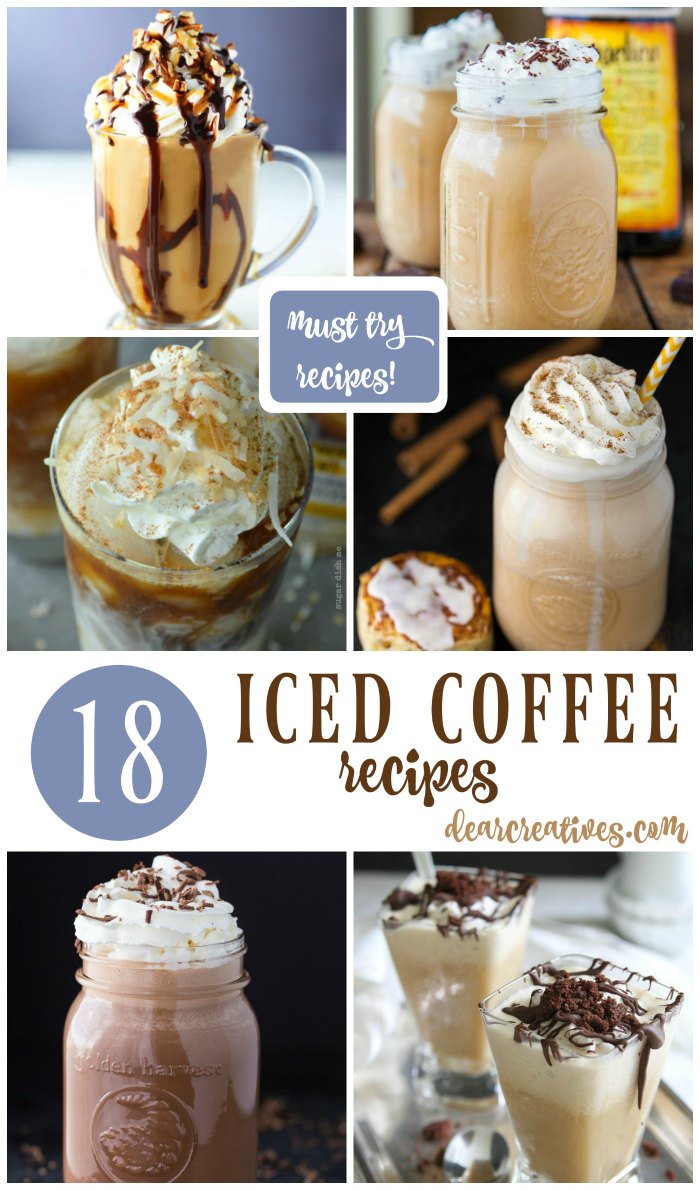 Coffee Lovers you are going to enjoy making and drinking these tasty iced coffee drinks! Find coffee beverages to make that are blended, frozen, over ice!
Our favorites include whipped cream topping and caramel. What's your favorite? Be your own barista with any of these recipes for iced coffee drinks.
Iced Coffee Drink Recipes
1. DIY Iced Coffee
2. Vietnamese Iced Coffee
3. Creamy Boozy Iced Coffee
4. Creamy Italian Iced Coffee
5. Nutella Coffee Milkshake
6. Fresh Raspberry Iced Coffee
7. Toasted Coconut Iced Coffee
8. Milk and Honey Iced Coffee
9. Chocolate Fudge Sundae Iced Coffee
10. Turtle Iced Coffee
11. Caramel Macchiato Iced Coffee
12. Cinnamon Roll Coffee Milkshake
13. Iced Sea Salt Coffee
14. Nutella Coffee Shake
15. Blended Chocolate Coconut Iced Coffee
16. Pumpkin Spiced Iced Coffee
17. Caramel Frappuccino
18. Pumpkin Maple Iced Coffee
The biggest trend right now is Dalgona Coffee, this Dalgona Coffee Recipes video shows four ways to make it. And here's another video for Dalgona Coffee with 3 versions.
Want to make Frappuccinos? This video shares 3 Frappuccino recipes.
Why not indulge in a coffee treat to get you through the day or those hot afternoons and when having family or friends over. With spring here and before you know it summer I think you will enjoy making any of these coffee drinks at home.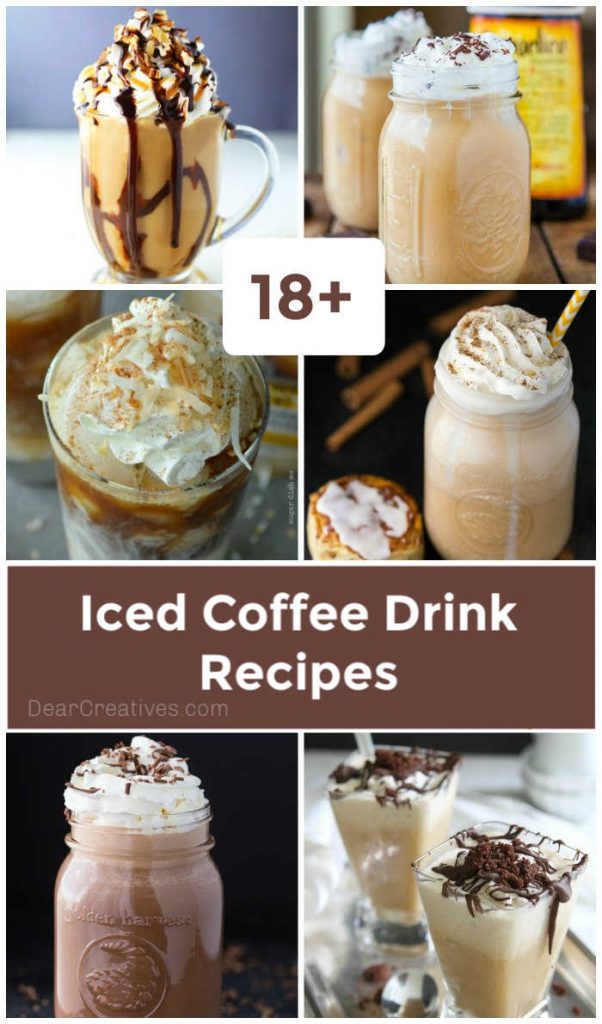 Do you like making your iced coffee at home?
New here? Don't forget to Subscribe!
Pin it for Later
See all our Coffee Posts!
Looking for more ideas or recipes?
Check out these pick me ups and pairings to go with your iced coffees.
Related posts