Who is ready to try a new coffee drink? Today's Blended Drink Recipe is for a Frozen Orange Dream. It is finally springtime! Hand me an iced cold drink or maybe a hot drink? Our weather is all over the place. One day you are curled up on a couch with a hot chocolate because it's raining. Then the next day it's in the mid-'70s to low 80's and your needing an iced beverage. Hey, I'm not complaining I am super excited to say good-bye to winter. Aren't you? What's buzzing this spring?
Yummy chocolate drinks. I am also thinking of fun Easter picks for all my hot cocoa lovers and coffee fans! Look no further as I have a few ideas to share with you. You might remember when I shared ways to top your hot chocolate drinks. Missed that post? You can see it here: 10 chart-topping hot chocolate ideas! Just in case it's still cold where you live.
The recipe is courtesy of Starbucks® Coffee Company. I decided to try this blended beverage as it has been warm for the past few days. Let's get blending!
Frozen Orange Dream
Blended Drink Recipe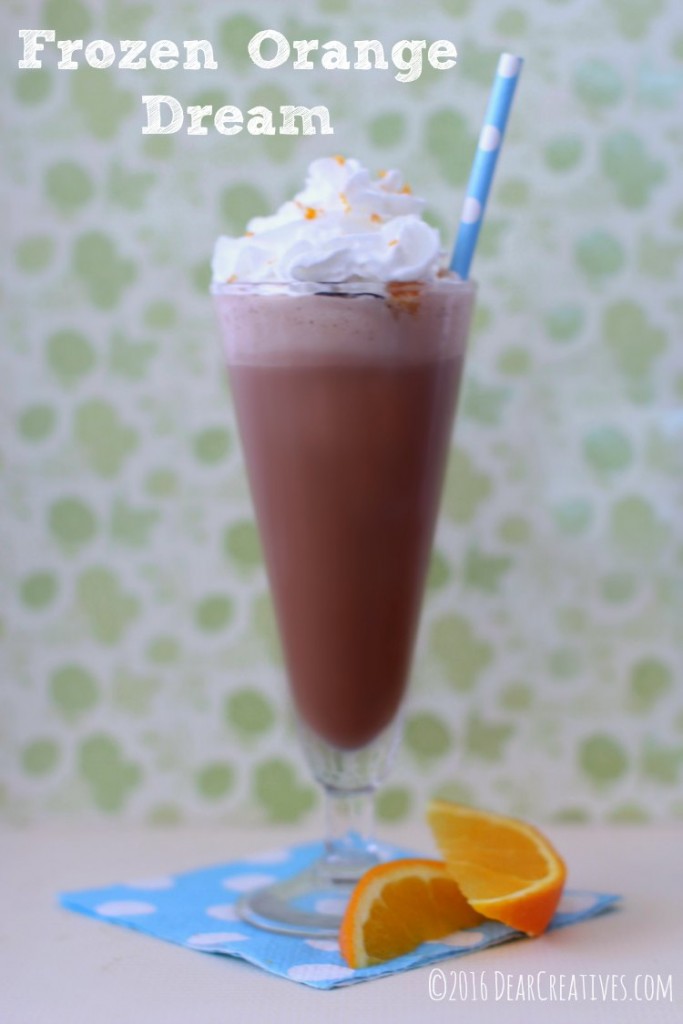 This Starbucks© iced coffee drink recipe is so delicious! If you love chocolate, and a hint of orange flavor this is one tasty beverage! I think you will love this blended coffee drink recipe!
Affiliate links may be included in this post.
Now, I might not be drinking this drink ( drink recipes ) every day as it's not low calorie but, it sure is yummy! And super easy to make.
Chocolate Orange Blended Drink Recipe
Here's what you'll need for today's frozen drink recipe –
Ingredients
1 orange

Vanilla Ice Cream

Ice cream scooper

Whip cream
How To Make Frozen Orange Dream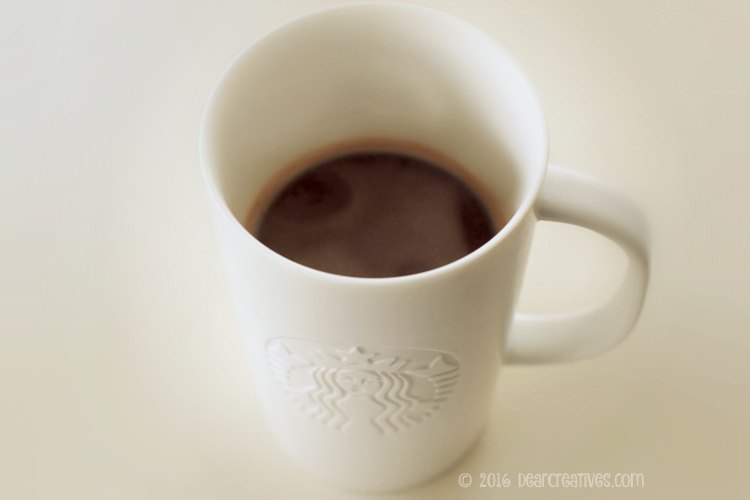 First, brew up a Starbucks® hot cocoa K Cup (or 4 ounces of your favorite hot chocolate) on a 4-ounce setting. Note: if you are using a packet hot cocoa don't use more than 4 ounce of water!
Let it cool.
In a hurry, slip it in the fridge. Oh, chocolatey goodness!
Can you add coffee to this drink? Yes, reduce the water and add a ristretto shot of espresso! Make adjustments as needed, continue following the directions below!
Next Steps
Gather the rest of your other supplies.
When your 4-ounces of hot chocolate or mocha is cooled add it into the blender.
Next, add 2 scoops of vanilla ice cream into the blender.
1 tbsp. of orange jam into the blender.
Blend on a low up to/medium setting for a minute or two.
Pour the blended beverage into your drink cup or glass.
Add whip cream
Top with the zest from an orange.
Oh, how simple it is to make this blended beverage to drink! Insert straw, then sip, sip, sip!
Starbucks classic & salted hot cocoa – Why not make your own recipe with these too!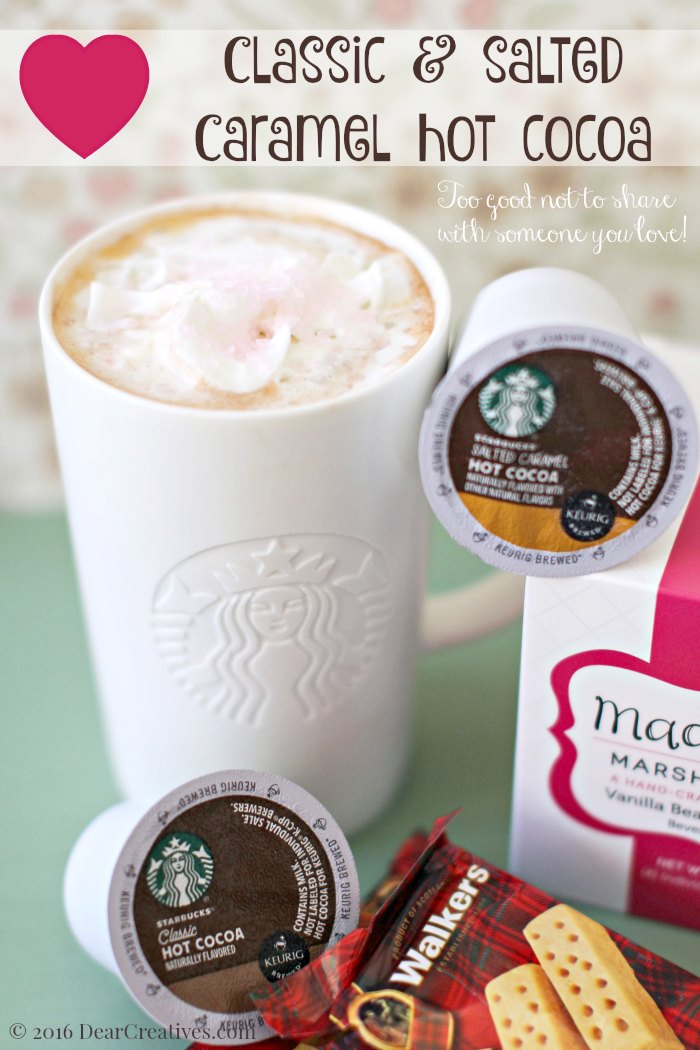 Speaking of simple and sipping the hot chocolate drinks, our favorite is the caramel coffee Starbucks® K Cups
they are tasty! And so is the salted caramel hot chocolate mix
! Or pods. They are total yum. I love both flavors! Especially caramel!
Coffee Lovers trend spotting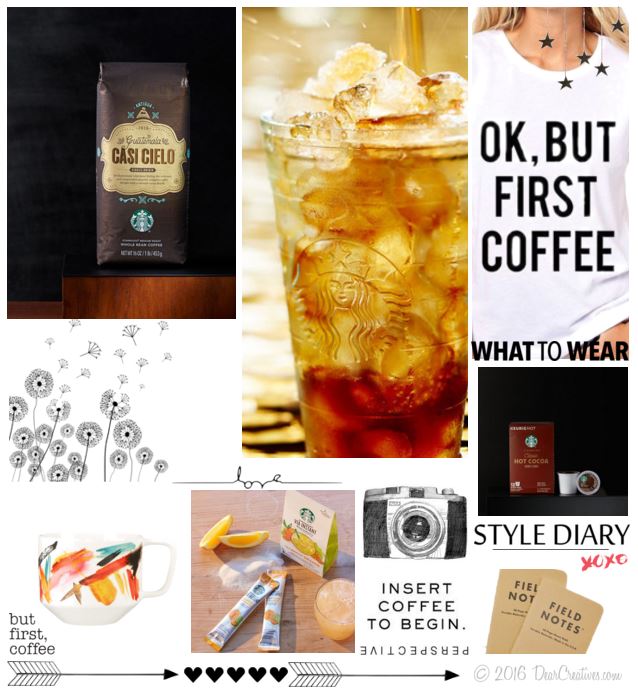 Looking for coffee lover gift ideas for spring? Or anytime really –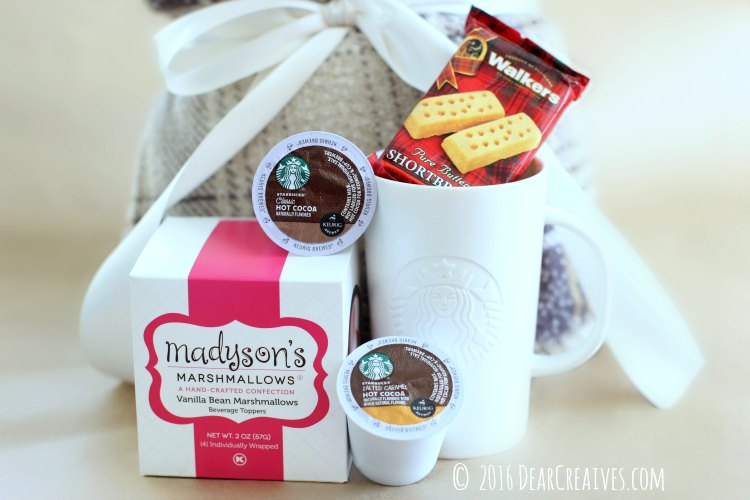 Whether you need a warm-up, pick me up, or cool down; Or to make a gift be sure to
subscribe
to see what's brewing.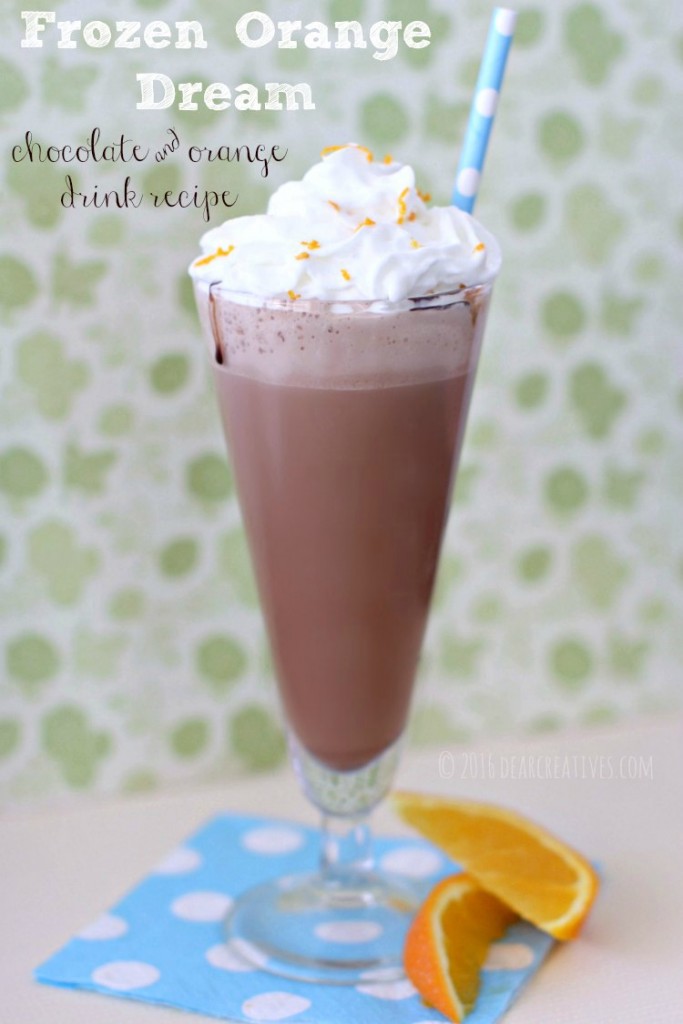 This is my Starbucks® Ambassador spring post, which includes all my own images, text, and 100% honest opinions. I love partnering with Starbucks® to bring you all the latest products, coffee news, drinks, and other beverages that are coming or newly released. I do receive products, samples, and other forms of compensation to create coffee lover posts for you.
What is your favorite coffee beverage? Let us know here or continue the conversation by using the hashtag #coffeepassion and tag both @Starbucks and @DearCreatives
New here? Don't forget to Subscribe!