I've always had a passion for coffee. If you are new here be sure to see all my coffee lover posts. Today I'm brewing up some freshly brewed gift ideas for your holiday season. Use this gift guide coffee lovers to help you update what's in the kitchen or for gifting others. Either way, it's a win/win. If you gift something coffee your receiver is sure to share coffee with you.
Gift Guide Coffee Lovers
Best Gifts For Coffee Lovers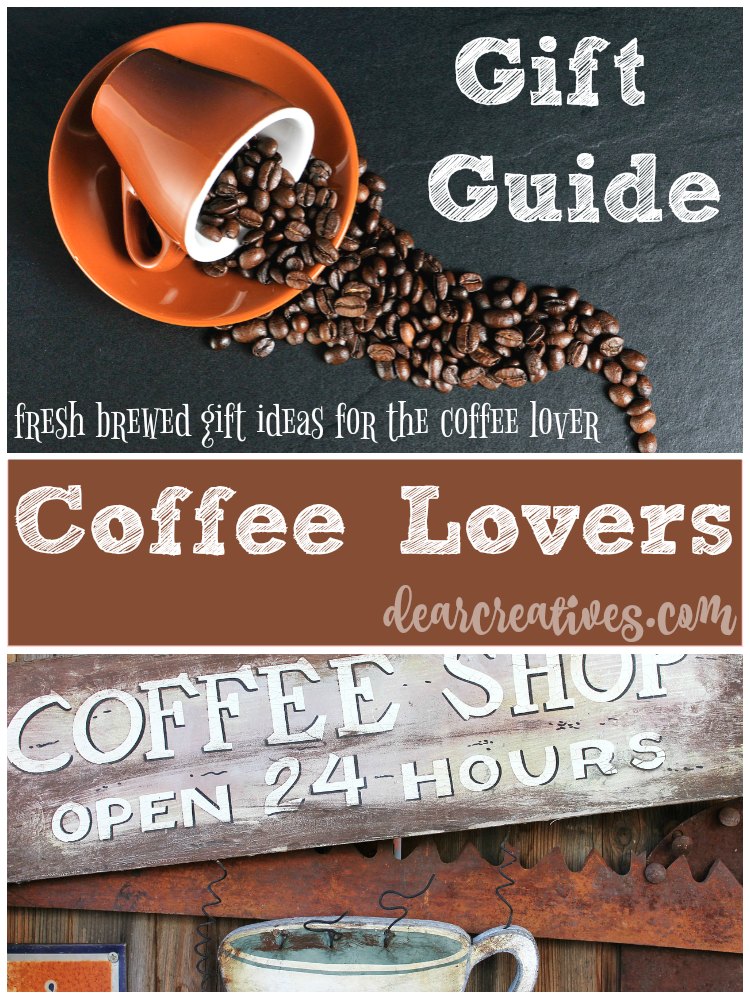 Gift guide coffee lovers
A coffee purist will love methods such as a French Press or pour-over method such as the Chemex. If you like pour-over but, don't want the full pot Chemex style for a gift / or yourself you can get the single-cup pour-over
Anyone who wants to cut back on spending money on going to the coffee shop or have the convenience of a coffee shop in your home will love a Ninja Coffee Bar. This will cover just about all the style coffees you love to make. Hot, cold, lattes… and pots of coffee for company.
Limited on space? Gift a Nespresso Pixie + Nespresso Aeroccino Milk Frother (or if you just love foam on your coffee) is a great option as they are sold separately. Looking for an espresso machine plus frother? Nespresso Citiz Plus Frother. The difference between the two is mainly style and the Citiz comes with a frother.
I have the Pixie with a separate Aeroccino and love mine. You can make Americanos, cappuccinos, and lattes but, not a pot of coffee. The pricing has come down a lot I've had my coffee maker several years and opted for purchasing the items separately due to a sale at the time.
If the person you are gifting to loves coffee and entertaining getting a coffee maker that serves 8-14 cups is a must-have. I like the Cuisinart Programmable Coffee Maker
Other gift items coffee lovers enjoy are fun coffee cups, burr grinders, coffee scoops, canisters for storing coffee, flavored syrups and coffees.