Blackberry Peach Coffee Cake – I love this time of year when my favorite summer fruits are in season. I grabbed the juiciest peaches and blackberries to make easy cake recipes. This cake recipe reminds me of an old fashioned cake. It is a cross between a coffee cake and an upside-down cake. In summer I love lightly frosted or topped with whip cream vs fully frosted cakes.
To be honest, I am really focusing on lighter recipes lately. Although, I don't have my grandma's recipe for the peach cake she made something similar to this. I adapted a white cake recipe adding the fruits of summer to recreate a recipe similar to hers. What are your favorite summer fruits?
Blackberry Peach Coffee Cake

This recipe uses two round cake pans.
First, make a cake batter.
Then add summer fruits.
First I washed the blackberries. Leave most all the blackberries whole. Except for a few you can cut them in half. Do this if your blackberries are really big.
Then I washed, peeled, and chopped the peaches into bite-size pieces. When the fruit is ready, set to the side.
How to make this coffee cake recipe
Prepare your cake pans. (spray and lightly flour, dump out excess flour)

Cover the cake pan with part of your batter.

Next, take the peaches along with the blackberries and slip them into the cake batter.

Then covered slightly more with a little batter over the top of the fruit.
This really is a yummy summer cake that is perfect with coffee or iced tea.
Blackberry Coffee Cake Recipe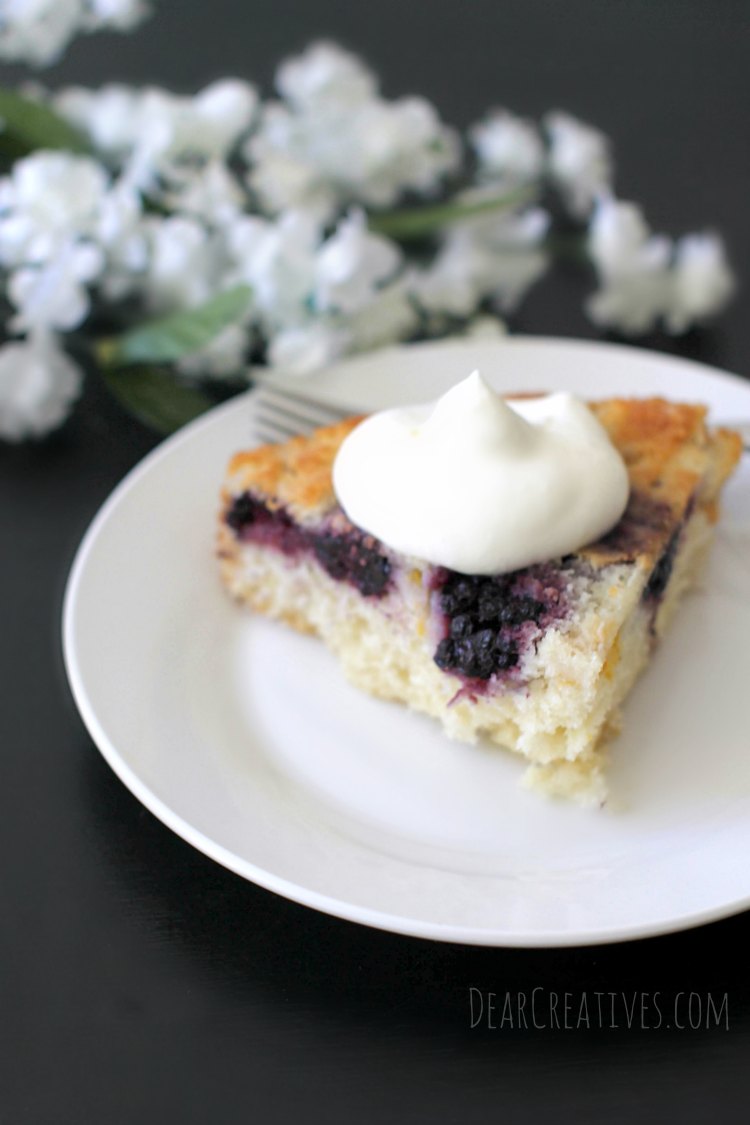 You will need to grease and flour the pans prior to inserting the cake-batter into the cake pans. Watch the baking time as adding fresh fruits with batter can make cook times vary on cake recipes.
After the cake is done. Let it cool a bit. Then you can go around the edges with a knife and flip cake out onto a cake plate. This is one of those cake recipes you'll love using your favorite summer fruits in.
What types of summer desserts do you enjoy making?
If you are looking for more recipes with peaches, see our peach recipes.
Looking for more things to bake?