Beef Nachos – Any Night Of The Week!
Are you looking for ways to make beef nachos? Cook your beef for nachos, or use leftover cooked beef for nachos, then assemble the ingredients, you will be eating nachos in no time flat! We think you will love cooking nachos and everyone will be devouring them.
Looking for something else to cook? See all our recipes.
We love using leftovers to stretch meals and this dinner idea that is super easy. You can make this for lunch or a snack too. There are plenty of days I just don't want to cook but, need to get dinner on for the table for the family. Nachos are always quick, easy and everyone loves them!
Beef Nachos
See all the ways to make beef nachos for any night of the week!
Beef nachos can be made any night of the week for a quick and easy dinner! Or make nachos for lunch, a snack, or an appetizer!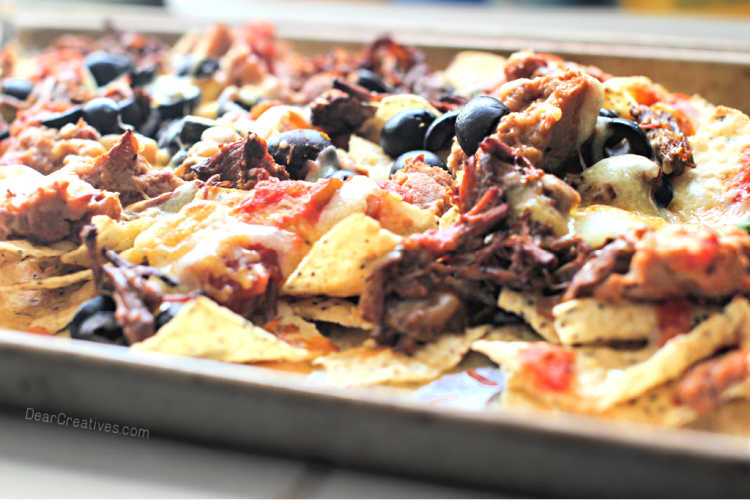 First, cook your beef (see all the ways below) or see if you can grab it pre-made/pre-cooked beef in the deli or grocery market (no harm, no foul). I like to make my shredded beef the day/night before. But, you can also make it the same day, just allow for more prep/cooking time.
Beef For Nachos
Making beef nachos can also be as simple as getting a package of taco seasoning and ground beef to cook for this recipe! Just add 10-15 minutes to the prep/cooking time.
Shredded Beef Recipe
You might remember the other day I shared my beef barbacoa recipe, that made in the Instant Pot. This is easy to make and serve for dinner, plus one way to use up any leftovers from the recipe. Win/win.
Alternatively, you can use these ground beef recipes to make beef for the nachos.
Nachos for the win!
Shredded Beef Nachos
Beef Nachos Recipe
Ingredients
Shredded Beef (pre-cooked) OR ground beef (pre-cooked like you would for tacos)
1-2 bags of Corn Tortilla Chips
Shredded Cheese (sharp cheddar, pepper jack or Mexican blend 3 cheese)
Cilantro or Green Onions for garnish
Garnishes – Sour Cream, Nacho Cheese Sauce and Guacamole
Of course, you can use your favorite nacho toppings! Like nacho cheese sauce
! Our favorite, diced green chilies
…You do you! We love using what we have on hand or grab at the grocery store, on Amazon pantry, Trader Joes… to make nachos.
Other Ingredients you might like to have on hand for making the best homemade beef nachos!
Diced tomatoes or Fired Roasted Diced Tomatoes
White Onion
Avocados
Lime (for squeezing onto the meat, it brings out all the flavors) Oh, Yum!
Any way you spin this recipe for beef nachos you are going to be enjoying this food bite, after bite! Find the printable recipe below the steps.
Instructions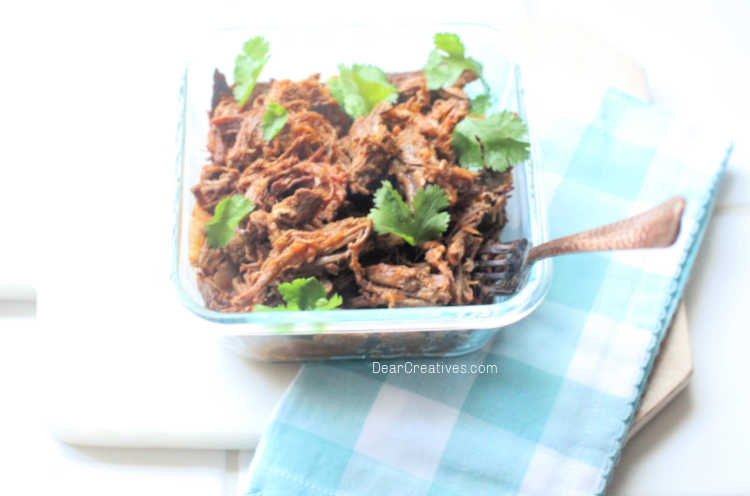 Step 1.
Pre-heat oven to 375 degrees. (Cook Time 15-20 Minutes)


Oven Cooking Tips For Nachos

The oven time or temperature may need to be adjusted depending on your altitude and oven or even how many layers of nachos you have on the sheet pan. Temp. up to 425 degrees for a slower oven or more than one layer of nachos. Check on the cooking nachos during the cooking process, they are done when the cheese is melted and ingredients are hot!
Have pre-cooked shredded beef (or pre-cooked ground beef on hand). You can make this in the Instant Pot
, slow cooker
, or crockpot
, or stovetop (see our suggestions and beef recipes above for making nachos).


Step 2.
Get all your ingredients together, along with a sheet-pan
and aluminum foil
.
Step 3.
Begin layering tortilla chips onto a foil-lined sheet pan.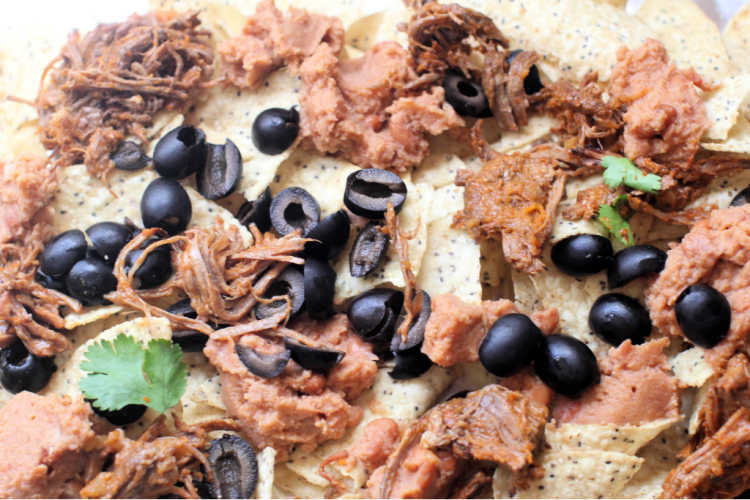 Step 4.
Add the ingredients over the chips one by one, until they are fully covered.
Step 5.
Don't forget to drizzle your favorite salsa
over the tortilla chips and nacho ingredients. (add extra cheese if you like them cheesy)

Step 6.
Bake in the oven! Then pull out the sheet-pan of heated nachos with melted cheese using oven pads
.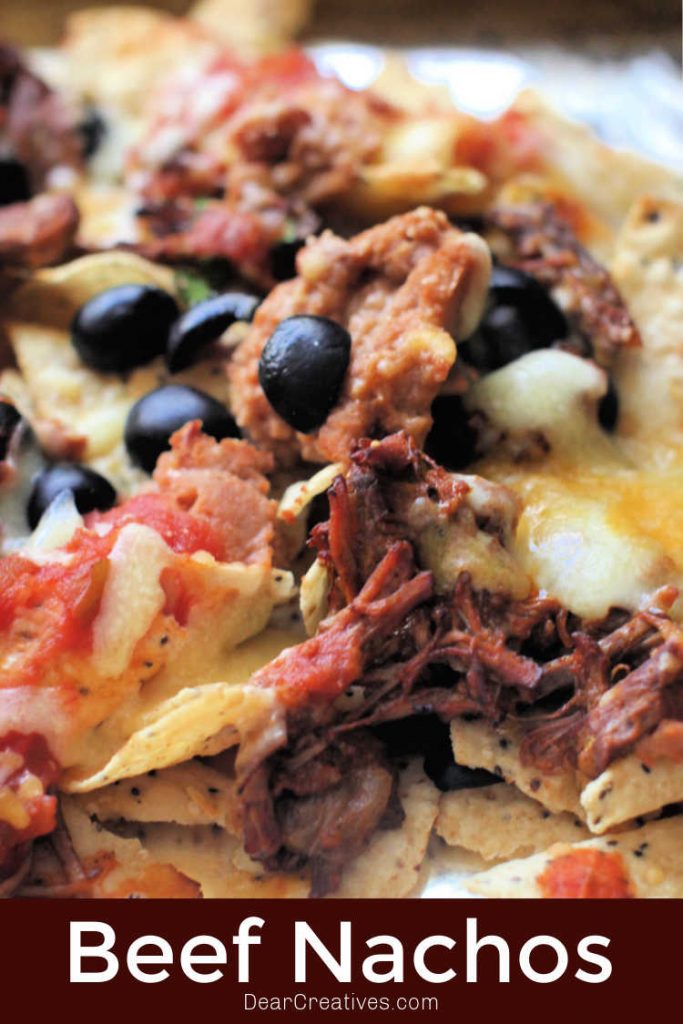 Step 7.
Let cool slightly, garnish (optional), and serve with sour cream and guacamole.
Looking for more Mexican inspired food to cook? Similar recipes you may enjoy cooking
Chicken Fajitas 30 minute meal. Serve with rice, and beans, or use it for tacos, and burritos. Easy to make, and super tasty!
Taco Potatoes – An easy dinner idea that everyone loves in our house!
You can find all kinds of Mexican inspired recipes in our recipe index too.