Are you looking for a pumpkin bread recipe? We have a new pumpkin spice bread recipe to share with you. It's a baking recipe we adapted. We think it's the perfect fall snack, treat or dessert. You will love baking this quick bread recipe anytime you are ready to heat up your oven and enjoy a good slice of pumpkin bread.
Add this pumpkin bread to your fall baking list because nothing says fall like pumpkins, pumpkin spice breads and sweaters.
Would you rather make something different? Here are all our quick bread recipes.
Pumpkin Bread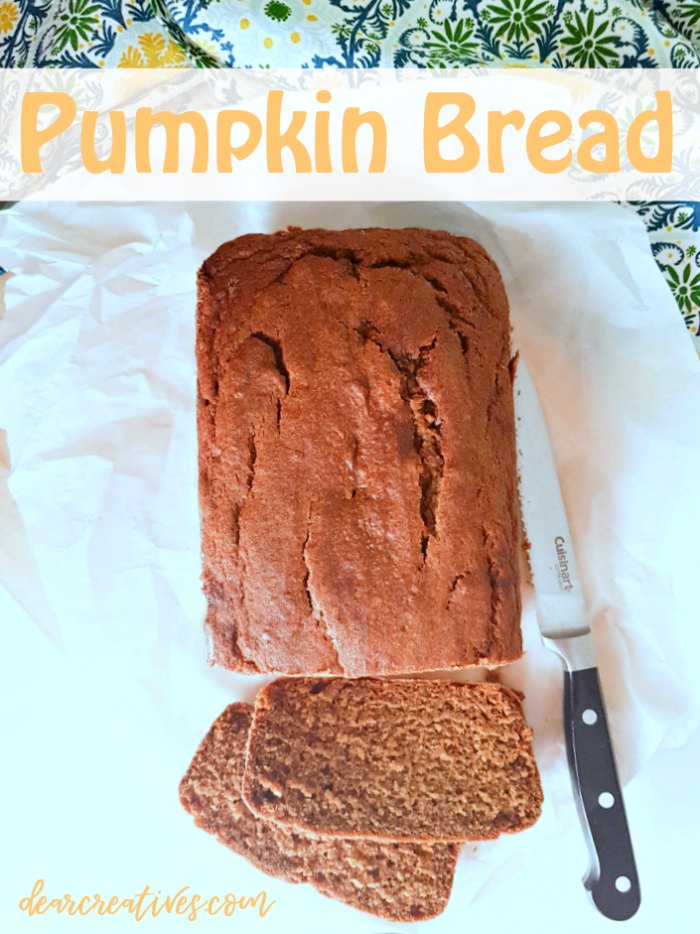 One of my favorite things to do in the fall is bake. It's something I started doing with my grandma as a child. There is something heartwarming about heating up the oven on a cold day, which warms up the house. Creating a wonderful smelling home while something good baking in the oven that you can pull out and enjoy.
You can easily freeze this bread for the holidays, or freeze half a loaf for later. I often pre-slice the pumpkin bread and add it separated with parchment or wax paper to freezer bags to pull out later for breakfasts. Or unexpected guests.
Ingredients you will need for making pumpkin bread
All-purpose flour (white flour)
Baking Powder
Baking Soda
Cinnamon
Pumpkin Spice
Salt
Light Brown Sugar
Pumpkin Puree
Butter
Eggs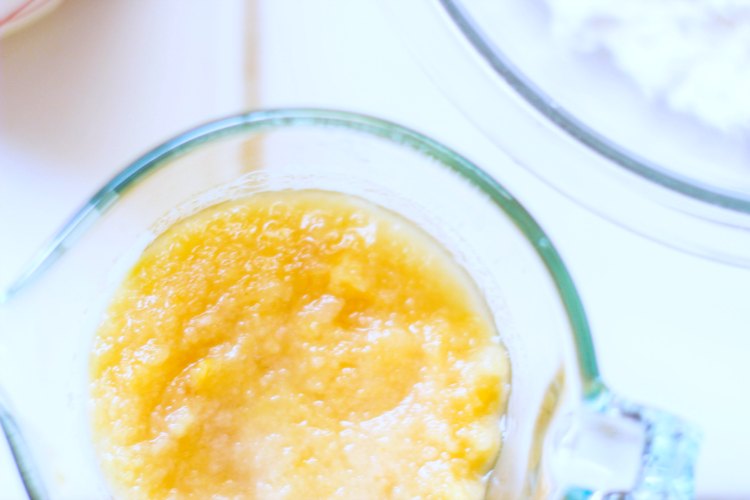 How to make pumpkin bread
Mix your softened butter, light brown sugar, eggs, and pumpkin puree in a large mixing bowl or your mixer until ingredients are creamed together.
Next, in a separate bowl add all your dry ingredients together. Mix gently together.
Slowly add the dry ingredients to the mixed together wet ingredients. Do this until blended
Do not over mix!
Next, add your batter into your prepared baking loaf pan.
Bake according to directions in your preheated oven (350 degrees)
Follow the directions in the printable recipe below.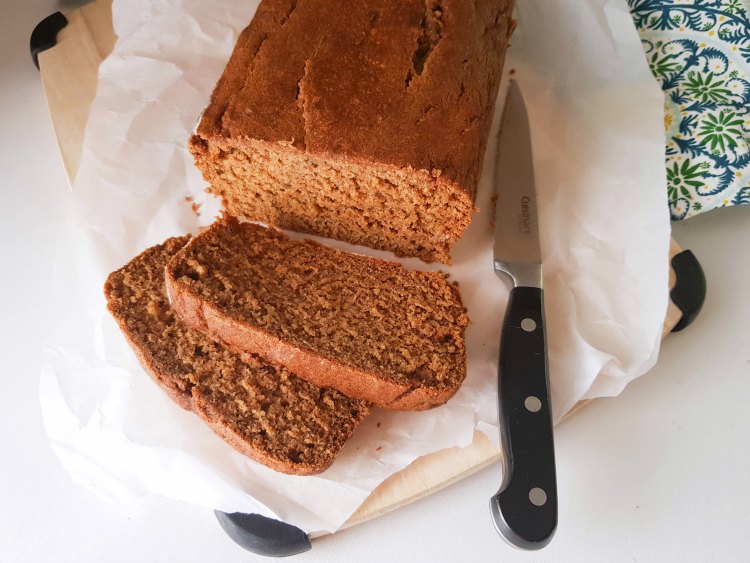 This pumpkin bread recipe still has all the flavors of fall but, isn't overly spiced with nutmeg and cloves. I have to be honest. I don't like my pumpkin bread heavily spiced with nutmeg and cloves. We did use pumpkin spice mix and cinnamon, making this nice blend of fall flavors that are sure to please anyone.
We had leftover fresh pumpkin puree but, you can use canned pumpkin puree
. We made this from the same puree we made my super moist pumpkin muffins recipe.
If you don't like pumpkin bread try any of these sweetbreads and no yeast bread
Pumpkin Bread Recipe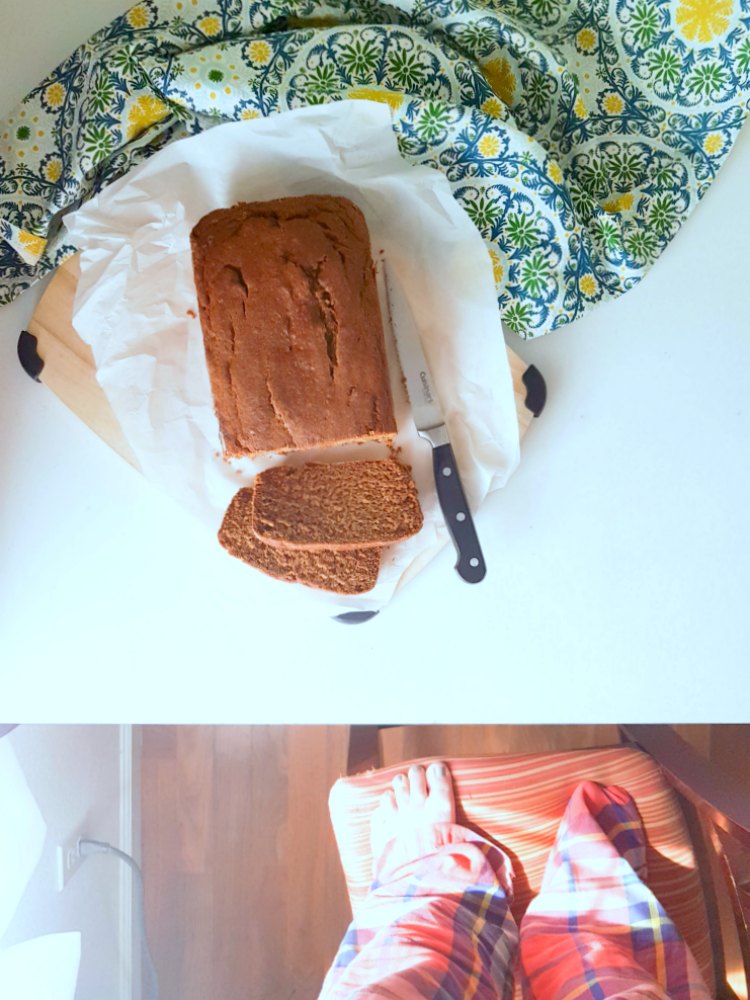 Do you ever wonder what a blogger's life looks like? We search for the perfect recipe to try and try some more. Then find one, making it to our tastes. Wait for the perfect light, and take lots of photographs until we have the perfect shot to share with you.
Sometimes I don't get dressed until noon, I guess that's a perk when you work from home. Other days I make myself more professional and get ready for the day. On this day, after taking all the process shots for the muffins I didn't get every process shot for the pumpkin bread but, honestly, you don't need a step-by-step for a basic pumpkin bread recipe. Just follow the directions if you are new to baking, you'll be golden, you can do it!
If you ever wonder why sweetbreads or certain bread crack on the top and you want to reduce cracking check out this article with tips; Baking Sweet Breads. Cracked or not, this was a tasty, easy to make pumpkin bread.
I'm sure I'll be trying a few more recipes over the season. If you have a favorite share a link to it on DearCreatives Facebook page. I'd love to give it a try! Or if you make this recipe share a photo of it with us on our page. PS. I love meeting new friends so come chat with me over there!
Add a little butter to the top, pull out a fresh cup of coffee, and enjoy! PS. It's always better with friends. wink, wink
Looking for more pumpkin recipes or treat recipes?