Kid's Halloween Costume Ideas – Get a jump on the best Halloween costumes for kids! Before you know it summer will end. And back to school will be here. Next, we will be thinking about all things Halloween!
Let's get a jump on costume ideas! I like having a trunk of costumes for the kids to dress up in ( Costumes great for playing indoors on hot summer days or rainy days.) and to dress up as on Halloween! Right now, I spotted Halloween costumes for girls and Halloween costumes for boys that are super cute! Bonus, a bunch are on sale.
Affiliate links may be included in the post. By clicking the links for qualifying purchases we earn a small commission. This is at no additional cost to you.
Kid's Halloween Costumes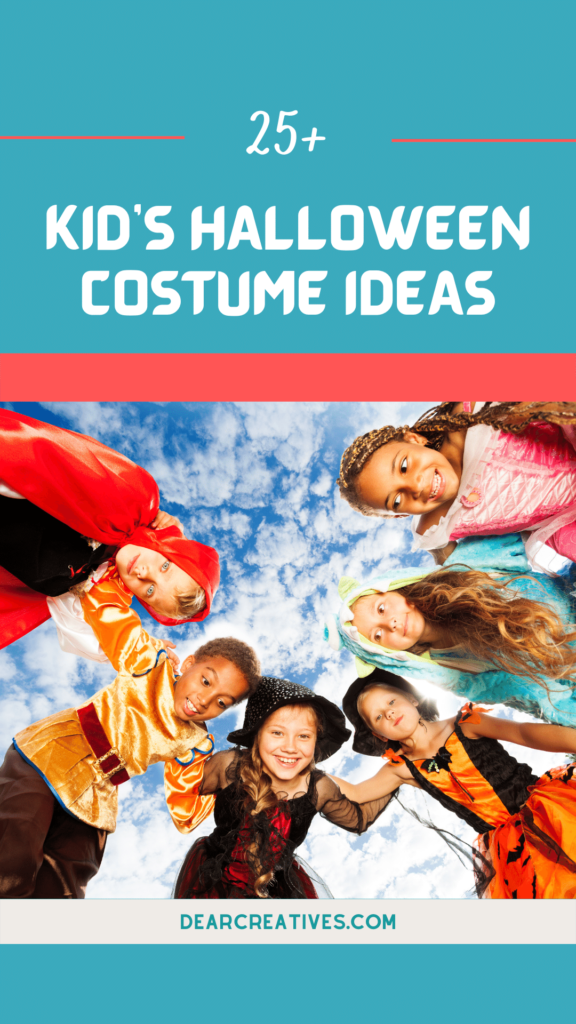 Halloween costume ideas for girls and Halloween costume ideas for boys. You might remember from previous years some of the costumes we have shared. Check out the bottom of this post for even more ideas!
What to dress up in for Halloween, DIY costume ideas, and ideas on what to wear this Halloween! We have costume ideas for kids, adults, and teens! Plus, easy characters to dress up as.
What Are Good Halloween Costumes For Kids?
Kid's Halloween Costume Ideas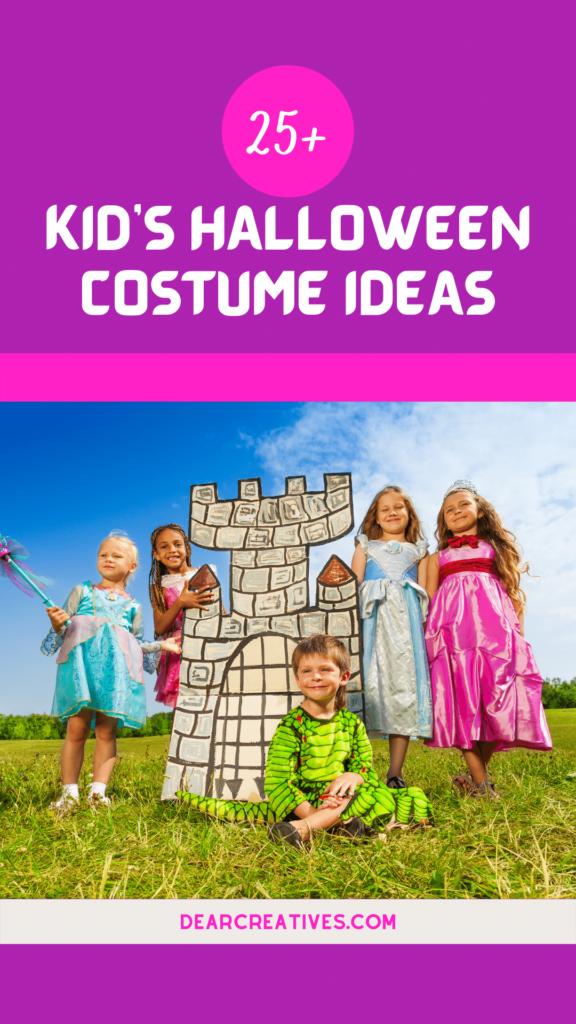 Halloween Costumes For Kids (girls and boys)
What are your favorite Kid's Halloween Costume Ideas?
Stay up to date with all our posts and DIYs!
New here? Be sure to Subscribe.
Pin it for Later
Are you looking for summer fun for the kids? Or ideas for indoor play when it's hot or rainy? Or pre-planning or planning for Halloween. This post is sure to help you!
Need more Halloween Costume Ideas?
I hope this helps you get a jump on having fun this Halloween! Or find those last-minute costumes too. What kid doesn't love helping plan what costumes to wear on Halloween?!
No-Sew Coraline Costume DIY

and Coraline Makeup
Make a mime costume is an easy-to-make, budget-friendly costume for Halloween. A costume for a mime can even be a last-minute Halloween Costume.
Last-Minute Halloween Costumes you can put together with clothes from your closet.
Anne of Green Gables Costume – Sewing patterns for making your own Anne of Green Gables Costume (girls, teens, women patterns
Wands to the ready! Harry Potter Costume Ideas
This is a super easy costume to make. DIY or grab a robber costume/cat robber costume.
Scooby Doo Costumes for Velma, Daphne, Shaggy, Fred… Great for last-minute costumes, or Cosplay!