Last year Sammie didn't know if she would even dress up for Halloween. At the last minute, she decided to be a mime for Halloween. Putting together a mime costume is perfect for anyone who doesn't want to spend a lot of money, time, or is just looking for a last-minute Halloween costume. Plus, it's super easy!
Looking for more ideas? Be sure to see all our Halloween Ideas. And Don't forget to subscribe if you are new here!
Mime Costume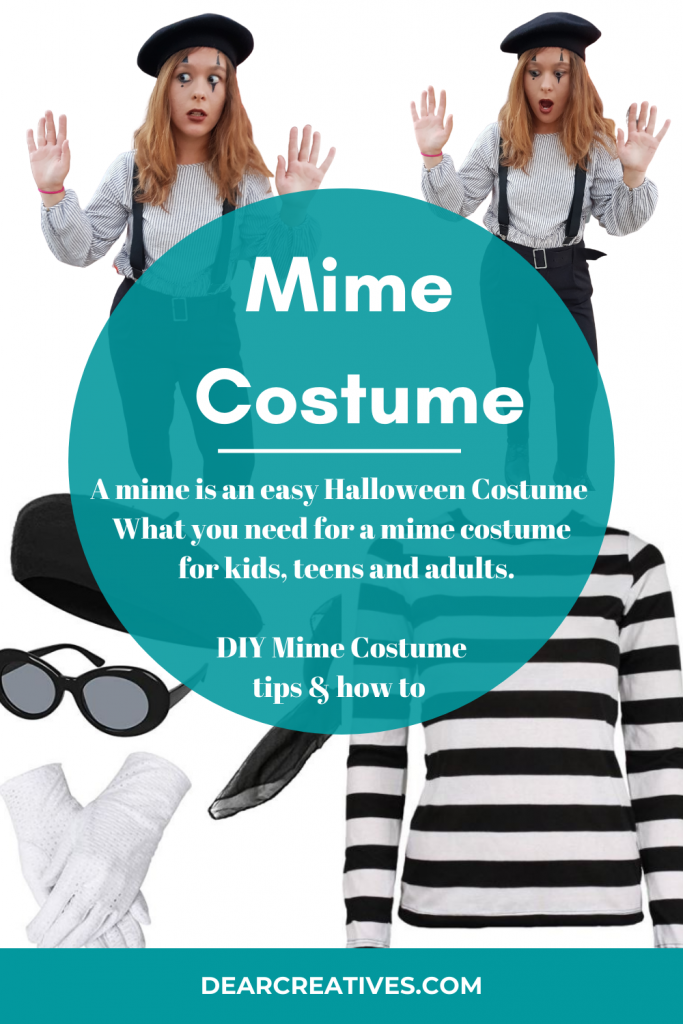 A mime costume is the perfect homemade costume! You can be a mime with or without full mime makeup.
It's easy to get a mime costume or mime accessories to become a mime for Halloween (or cosplay).
Affiliate links may be included in the post. By clicking the links for qualifying purchases we earn a small commission. This is at no additional cost to you.
What do you need for a mime costume?
Mime Costume DIY
Black Pants, Jeans,

Leggings

, or Slacks (you probably have a pair in your closet) Or a

black skirt

. Or black overalls like this or this pair of jumpsuit black overalls.
Striped Shirt (black and white). You might have one in your closet.

Suspenders

(we had these suspenders leftover from our Wirt costume)
Black belt (optional)
Black shoes (it can be boots, flats, tennis shoes)
Or grab a mime accessories set (Be a mime one year, a French artist another?) like this. Or

this mime accessory set

shown below.
It's so easy to DIY a mime costume with an accessory set or Mime kids girl/boy shirt, beret, suspenders, and white gloves set, plus use things you might have in your closet! Black pants or leggings and black shoes or black boots.
There are several ways to make a mime costume. Wear all black, wear white, wear a striped shirt with black pants… You can also look at local thrift shops or Goodwill if they are open for items that will work for making your costume.
If you rather you could always just buy a mime costume for Halloween.
If you don't have the right clothes in your closet to make a mime costume get a mime costume or mime accessories on Amazon. With Prime, you can get what you need so quickly! Mime costumes are great for kids, teens, and adults!
How do you do mime makeup?
You can add or opt not to use white makeup – pancake makeup. This year she kept it simple and didn't use the white makeup. Our favorite that we have used is this, white makeup. It's a cream to powder foundation and Sammie used it one year when she was Wednesday Adams (which is another easy Halloween costume).
Sammie used a

skinny liquid eyeliner

or you can use a

felt-tipped liquid liner

to draw the black mime accents on the face.
You can add Fake eyelashes and or black mascara are also great for accentuating the eyes.
Use red lipstick or brick red lipstick or merlot, plum/red lipstick for the lips.
Easy DIY Mime Costume
It's actually pretty simple to put on makeup to look like a mime. And you'd be surprised how you can pull together a mime costume just from things in your closet if you are on a budget.
The two pieces you really need are the beret and suspenders, the liquid eyeliner and lipstick for the makeup, and the mime moves. We have linked to a few to more ideas below to help you be a mime for Halloween!
Video tutorials for mime makeup
Romantic Mime Makeup

this one is super cute but, more time-consuming.
How To Act Like A Mime
This year will probably be a lot different than last year as far as Halloween. It's safe to say there can be fun ways to celebrate Halloween virtually (by having a zoom Halloween party). As well as just with your own families in your home.
One of the ways my daughters are celebrating Halloween with their kids is by making a Halloween candy hunt (similar to hunting for Easter candy). They are going to have the kids dress up and search for candy in their own homes and backyard.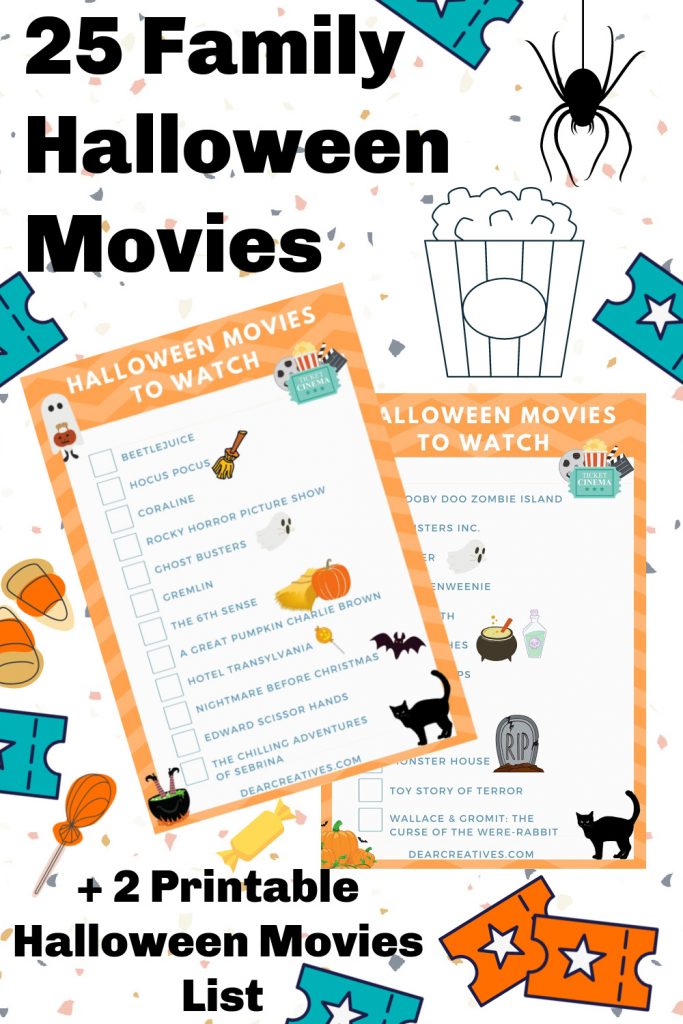 They are also going to watch Halloween movies, with fun fall treats like popcorn and cupcakes, in addition to the candy the kids find.
Spooky Halloween songs and dancing…
How are you celebrating Halloween this year? Are you dressing up in a Halloween costume?
New here? Be sure to Subscribe.
Pin it for Later
Looking for more costume ideas?
No-Sew Coraline Costume DIY

and Coraline Makeup
Wands to the ready! Harry Potter Costume Ideas
This is a super easy costume to make. We have resources for a few DIYs when you go to put together your

cat robber costume

.

Scooby-Doo Costumes

for Velma, Daphne, Shaggy, Fred… Great for last-minute costumes, or Cosplay!
Don't leave your dogs and puppies out of the fun! 10+ Cute Halloween Dog Costumes – cute, funny, festive dog costume ideas.
Be sure to see all our ideas for Halloween (Halloween ideas)