Do you celebrate St. Patrick's Day? Are you looking for St. Patrick's Day children's books? We loved reading to Sammie when she was little. We gave her so many kids books and St. Patrick's Day books for kids to have in her little library in the closet. We wanted to have her love reading as much as we did. Reading can just take you places you could never go. Learn about traditions, cultures and holidays from around the world. I grew up in a house of readers and storytellers. It was magical to listen to someone read a book about finding a pot of gold or other Irish tales for kids.
We stocked her shelves with books about Leprechaun's, finding a pot of gold, being lucky… Stories of Leprechaun's, being Irish, and celebrating Saint Patrick's Day.
Sammie is quite an avid reader and almost grown. But, I get a chance to do it all over again with my grandchildren. When I visit them I always bring books that Sammie has outgrown or that I have purchased just for them.
affiliate links are included in this post, we earn a commission for qualifying purchases.
When I visit I always ask them to pick a book to read with me. Each one runs to grab their favorite new book
I brought. We cuddle up on the couch and one by one go through each book. I love reading to them. They are bright-eyed and listening to these Saint Patrick's Day books.
St. Patrick's Day Children's Books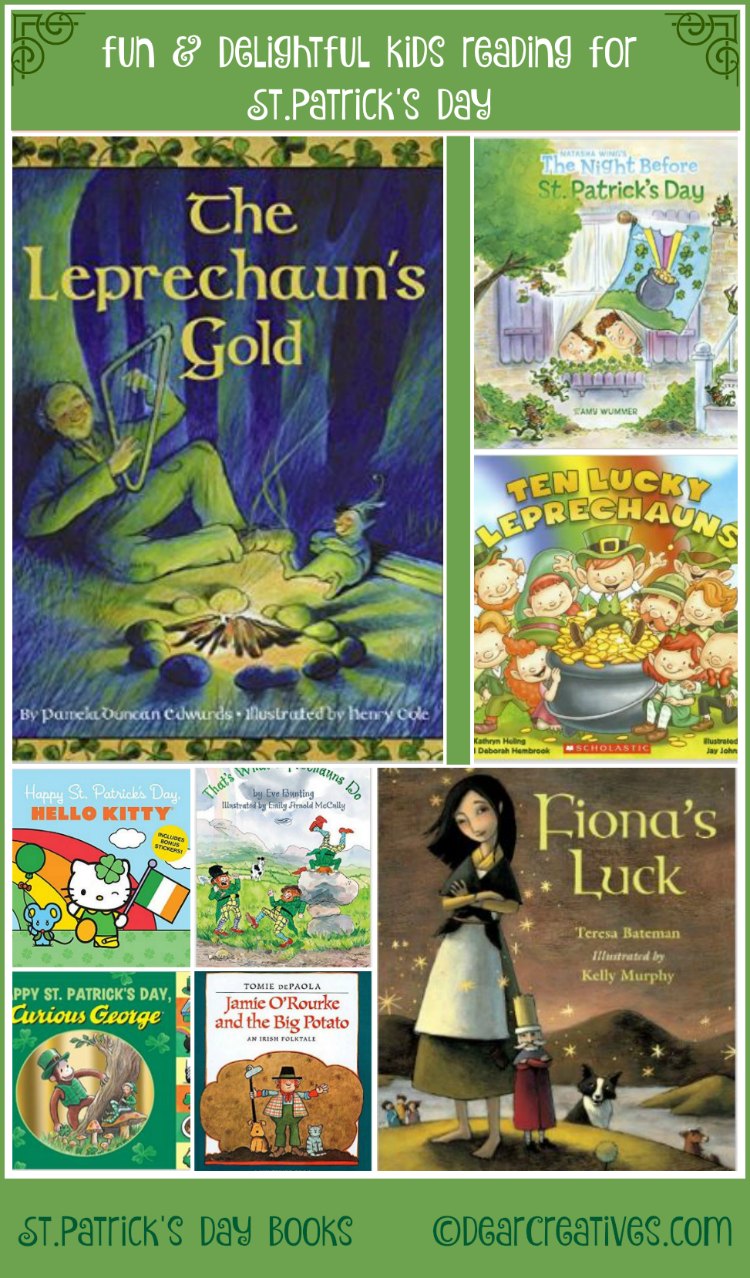 St. Patrick's Day Kids Books
One of my grandfathers was from Ireland. He told us a few tales from the isle. He talked about traditions. Then in typical Irish fashion tell tales of working the land. We heard of wars in their country and what life was like. He came to this country seeking a different way of life. His family had lived on a farm in a very rural area full of green hills and dreams. His dreams landed him in America.
He taught us how to build a leprechaun trap and we have done this each year with our kids. Do you want to try this with your kids? This book will help you do that.
Do you have a wee bit of Irish in you? Even if you don't we hope you will enjoy this booklist of stories to pick from for your kids. What is on your reading list?
Looking for more ideas for St. Patrick's Day?
St. Patrick's Day Crafts
Looking for more children's books?
How do you celebrate St. Patrick's Day?