Hi everyone! I've been sharing your posts from the linkup over on my Facebook page, Twitter and Pinterest. Hope you've had a great week! We had a fun past week. Sammie went to her fall dance. I can't wait to share a few photos. I spent last Friday getting her ready. Wow, it's crazy to see her growing up so much. We started and completed a few new projects. They'll be coming in the next weeks. Along with some yummy recipes! We always appreciate you taking the time to comment and join in the weekly parties. Hope you have a great weekend!
Can't wait to see what you all have been cooking, crafting, diy or decor making. If your new here comments need to be approved due to the amount of spam and we respond on our posts. Don't let commenting approval system detour you from commenting. I approve comments when I pop in to view your posts.
If you missed last weeks party you can view it here: 166 Inspiration Spotlight Linkup Party We had so many great entries/shares! Thanks to everyone for joining in. Just because I didn't leave a comment on your blog doesn't mean I didn't pop by or share! What did you do this past week? Here's the latest posts listed for your reading! Then off to get this week's party started!
This Week's Posts DearCreatives:
Recent Fall Recipes & DIY Posts on DearCreatives:
Roundup: Inspiration Spotlight #Linkup 167
Blogging Linky Party:
Features from last week's party Inspiration Spotlight Party 166
There were so many great shares! If you missed last week's party be sure to check them out too!
Featured ideas:
This Week's Roundup Party:
Inspiration Spotlight Linkup #167
Please don't forget to visit at least one or two entries from the blogging linkup party / recipe & crafts roundup!
Leave the bloggers a comment when visiting. Don't just drop a link and run!
Now it's your turn to Join In this week's linkup party and grab a Button or share a direct link on your post or site!
Your posts are also featured on our DearCreatives Facebook Page
Be sure to like and follow along on Facebook and like your posts so more people see them!
Enter this week's party by clicking the blue button below *Grab our blog buttons to add somewhere on your site or link back in your posts!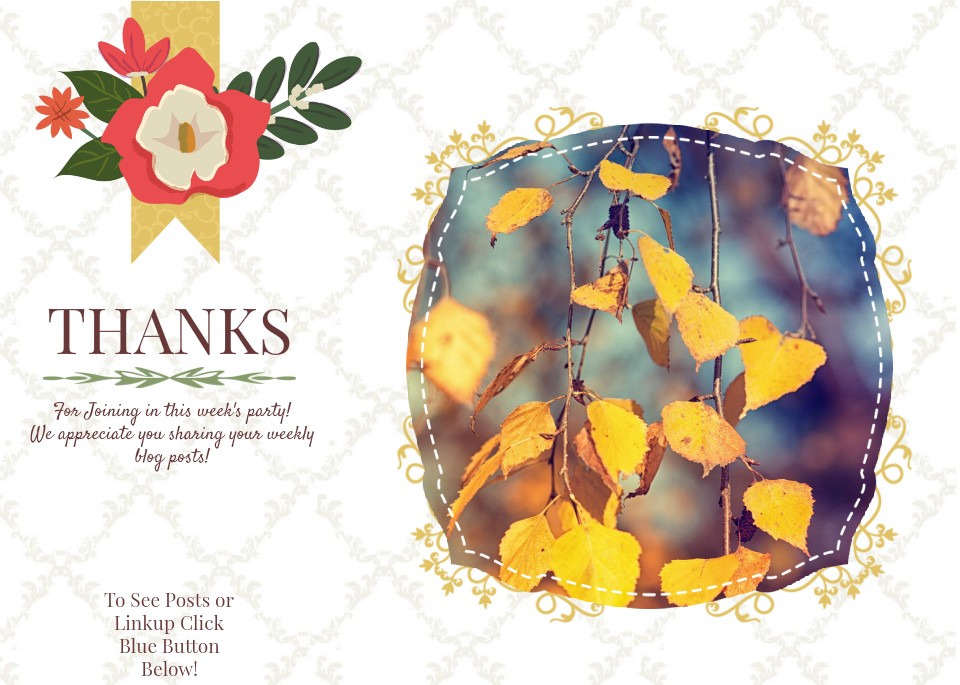 Do not linkup your parties!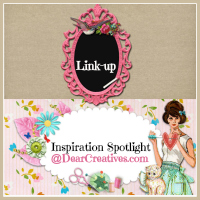 <div align="center"><a href="https://www.dearcreatives.com/"rel=nofollow" title="Dear Creatives"><img src="https://www.dearcreatives.com/wp-content/uploads/2013/01/Button-inspiration-spotlight-dearcreatives.jpg" alt="Dear Creatives" style="border:none;" /></a></div>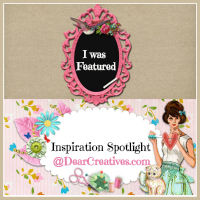 <div align="center"><a href="https://www.dearcreatives.com/"rel=nofollow" title="Dear Creatives"><img src="https://www.dearcreatives.com/wp-content/uploads/2013/01/Button-Inspiration-Spotlight-I-was-featured-2013-DearCreatives.com_.jpg" alt="Dear Creatives" style="border:none;" /></a></div>