Have you ever asked, "What is the best way to organize your spices?" I'm going to share a few tips and tricks for how to organize spices!
Are you organizing or spring cleaning something else? See all our posts for home organization.
I have to be honest, I have changed how I keep my spices several times over the years. But, on my most recent spring cleaning, I decided to take all my herbs and spices out and reorganize my spice's storage space.
How To Organize Spices
First, I purged, then cleaned, measured, and purchased a few new spice rack organizers and cabinet storage solutions. Then I set up my spices for efficient usage.
The spice organizers I got have made a big difference in how easy it is to grab spices to use when cooking. I am not having that knock-down battle of spice jars tipping over every single time I grab a spice to use! Or too many spices on a lazy Suzan getting knocked over.
I have to admit, I have limited cabinet space (and even less counter space) in the kitchen. But, I have lived in homes with way less. I hope these kitchen storage tips help you get your herbs and spices organized too!
My Spice Storage went from that to this!
I started out with way too much stuffed in my cabinets. Including excess spices. But, with cooking all the time and trying new recipes you tend to have a larger variety of spices.
My kitchen may not be perfect yet but, it's way better than it was! You can see how I used the lazy Susan turntable for the larger/taller items and put all the spices on the expandable shelf! Below are tips for organizing your kitchen cabinet and spices.
Affiliate links may be included in the post. By clicking the links for qualifying purchases we earn a small commission. This is at no additional cost to you.
Organize Your Spices In The Cabinet
Kitchen tips for how to organize your spices in the cabinet –
Evaluate your needs – Do you cook a lot and have lots of spices? Or do you only use a few spices? Are just getting started buying and storing spices? Or are you setting up your kitchen?

Measure your space

. Both front to back and full cabinet width.
Shop for different spice storage solutions, racks that fit the dimensions of the cabinet.
Toss expired or old spices.
Store the rest of your spices and herbs.
How many spice jars and herb containers do you have? Will you need multiple spice storage solutions for spices and herbs? Or just one spice rack?
Clean your shelf off by wiping it with Clorox wipes or use cleaning cloths like this.
Let the shelf dry. Line your shelf with a shelf liner or reline your shelf, as needed or wanted. (You might like this EasyLiner for the kitchen cabinets.)
Add your new spice rack to the cabinet.
Organize your spices by how much you use them.
Then add your most-used spices in the front so they are easy to grab and use
Next, store the least used in the back.
(You will be adding least used first, more used last onto your racks!)
Use a lazy Susan turntable for olive oil, nonstick sprays, salt, pepper, and bigger items such as bulk containers of bay leaves or other spices…
You can also use a 3-tiered expandable shelf. That is how I updated my spice and herb storage. What I liked about this storage solution is that it is expandable to the size you need. But, not you can not overextend the shelf it will come apart. This shelf also has gripping material on the top which helps keep the spice jars, herb jars…in place. This stair-step shelf has three steps that provide plenty of space for bottles and jars in your cabinets. If the size can't hold everything, simply pull out the extender to increase the width and gain more storage space.
How To Organize Your Kitchen Spices
If you buy bulk items consider purchasing the same size empty jars with a spice rack, labels and get a funnel. Add your spices to the empty jars using a funnel. Label the jars. Add the filled spice jars to your rack. Then store excess bulk spices in the pantry.
If you are just setting up a kitchen for the first time, such as a new apartment, first-time home… Consider getting a spice rack that is already filled with spices, like this Kamenstein 20-Jar Revolving Spice Rack or this Cole & Mason 16 Jar Spice Rack Carousel. These can be stored on the counter or in the cabinet if you have one that fits the dimensions.
Do you have a large drawer you can use for storing spices? Consider grabbing this expandable steel drawer spice rack tray organizer.
Are you storing your spices on the counter? Consider a pretty, yet functional 3-tiered wooden spice rack, stained Acacia shelf like this. Or something like this tiered shelf bamboo expanding rack (either for in the cabinet or on the counter).
Have a small space for spice storage? Use this 2-tiered metal corner shelf.
You might also like this post – 20 Kitchen Tools To Help You Go Green!
New here? Be sure to Subscribe.
Pin it for Later
Looking for more home organization ideas?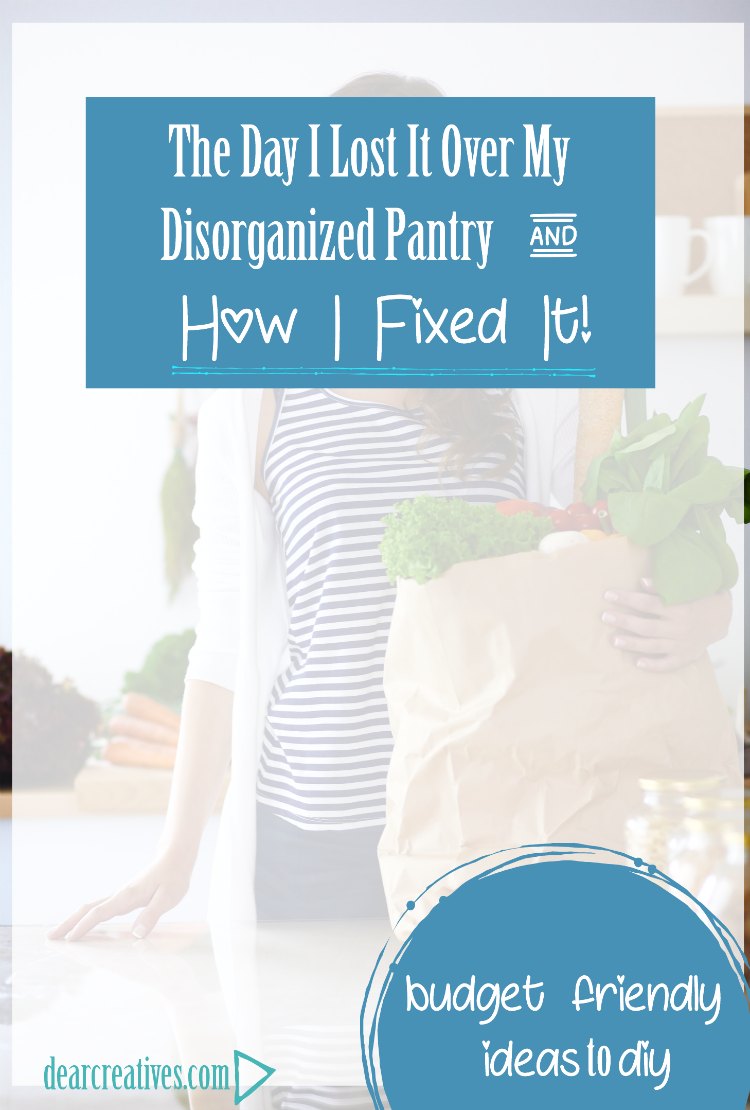 How to Organize Your Pantry – Before/After The day I lost it over my disorganized pantry and how I fixed it. (Budget-Friendly Pantry Organization)
Everything will be so easy to find labeled! DIY Pantry Labels
Are you ready to update your pantry? You will love these tools and tips for creating a pantry you love. (10 Pantry Organizing Ideas) plus tips.
Are you looking for storage basket ideas? (20 Decorative Storage Baskets )
Are you working on your craft room? (Craft Room Organization and Ideas)
(How To Organize and Store DVDs and CDs) Great ideas for storing and organizing your DVDs and CDs.