This is a Sponsored post written by me on behalf of Scotts Miracle-Gro for SocialSpark. All opinions are 100% mine.
Dear Creatives, Today I want to share with you how you can have a maintain & mulch your garden this spring or anytime of year, helping the earth & your garden achieve great results! When it comes to my garden I am always looking for ways to be greener while helping maintain it. I want to produce healthier plants while protecting the soil. Eucalyptus mulch is a great way to enhance sustainable gardening. One of the ways you can improve your garden is by using Scotts Florida Select Natural Eucalyptus Mulch.
This mulch is sustainable, made from 100% Florida-grown Eucalyptus & prevents weeds naturally. It is great for mulching around trees, plants, shrubs, flowers & vegetables after plants have sprouted & developed. I want my herb garden, flower & rose gardens to be as healthy as possible. 
Living in the central Coast of CA I am always looking for gardening supplies that will help protect my plants from the heat. Enabling, conserving & enhancing precious soil. These daffodils of mine survived the frost thanks to mulching! 
Having a great herb, raised vegetable or small flower garden doesn't have to be hard. A few select tools are all you really need to get started.
Gardening gloves
hand hoe
hand rake
Rose pruners
hose & watering can
bucket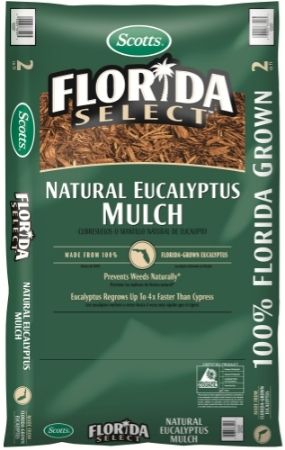 You can purchase more things as you need them. You don't have to be from Florida to get great mulches from Scotts® You can purchase Scotts® Nature Scapes® Advanced  in three colors classic Black, Sierra Red & Deep Forest colors. They are natural forest products, which helps maintain moisture, prevent weeds & helps with your landscaping all year long. 
I want to create a dream garden to sit & read in like this! & I am so happy I can now thanks to Scotts Nature Scapes mulch products that are naturally made. Visit them to see how easy it is along with the proper ways to use their products to acheive a healthier garden.
When is the last time you mulched your garden? What are your favorite plants to grow?