Today we are sharing Cinco de Mayo Crafts. Do you celebrate Cinco de Mayo? Or are you planning a themed baby shower? It's isn't a fiesta without at least a few fun, festive Cinco de Mayo crafts and DIYs. If you do you'll love today's fun and easy DIY projects, all things Cinco de Mayo.
These DIYs for Cinco de Mayo are also great for any themed Mexican fiesta parties. Think fun cactus DIYs, piñatas, maracas, festive flowers and banners. There are so many fun projects to be had for Cinco de Mayo.
Cinco de Mayo Crafts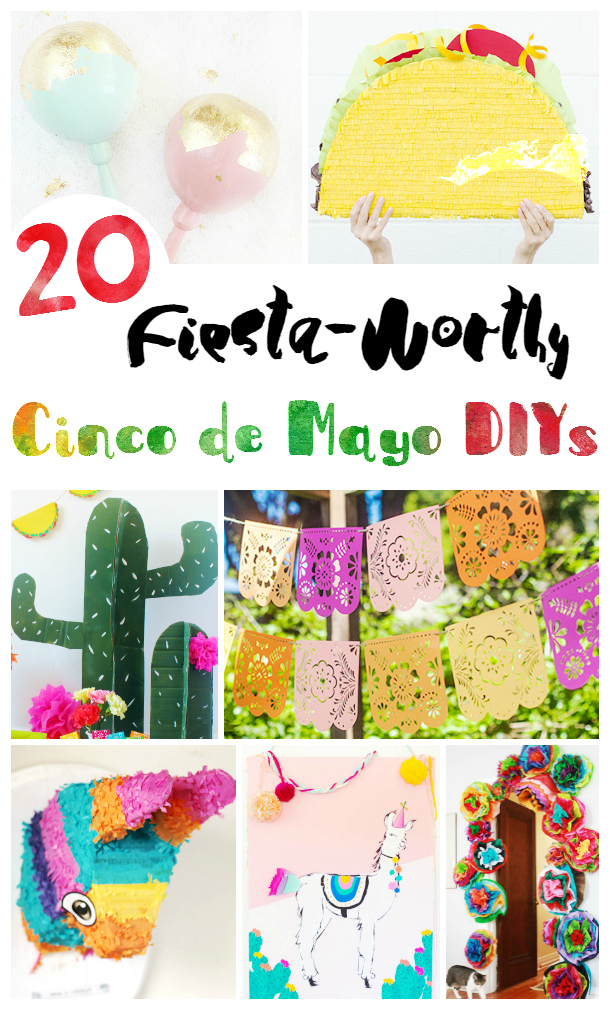 Fun and Easy DIYs
Cinco de Mayo Crafts and DIYs
Our favorite fiesta party picks:
Fiesta Serve ware:
Cocktail serve ware:
Fiesta Party Picks
Be sure to subscribe for all our posts and you also get a free printable recipe binder!