If you missed my recipe post from last week it was all about an easy slow cooker recipes for Chicken Cacciatore! I really think you'll love it. But, just to show you how easy it is to put together I created a quick YouTube video.
When your done be sure to grab the full recipe! Bonus, enter my sponsored giveaway. The prize is for cash to make your own dinner on us! Feel free to share it, tweet it and grab multiple entries daily.
Slow Cooker Recipes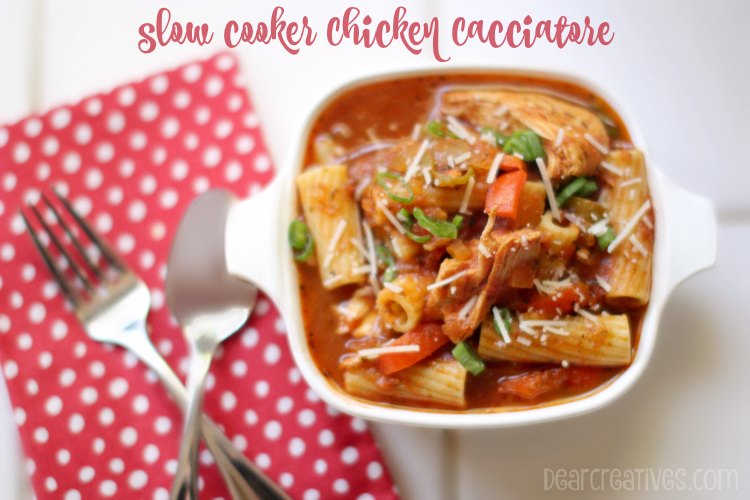 Easy Slow Cooker Chicken Cacciatore
How to make Chicken Cacciatore in the slow cooker
Last week, I shared how I recreated my grandma Nina's chicken cacciatore recipe for the slow cooker. I lightened it up by using skinless, boneless chicken breasts. It's really as flavorful as her recipe by adding organic chicken stock and other ingredients.
What's nice is you don't have to slave over the stove ensuring your sauce or chicken doesn't scorch on the bottom of the pot.
The only prep I do is pre spraying the slow cooker with a non stick spray such as Pam. And I do sauté the onions and garlic that I chop up, until they are translucent. No pre cooking of the chicken is necessary. This Slow Cooker Chicken Caccaitore sauce finishes cooking in the slow cooker over 6 hours on high. If using thin cut chicken it may be finished as early as 4 hours on high.
You'll love this recipe because with a few quick steps you will have this recipe cooking in the slow cooker. Then you'll be able to get all the things done that are on your list. Bonus, cooking in the slow cooker doesn't heat up the kitchen! Which means this can be cooked anytime of year! The recipe is just as flavorful as my grandma's traditional Chicken Cacciatore recipe.
Want to cook this or other slow cooker recipes?!
Full recipe: Slow Cooker Chicken Cacciatore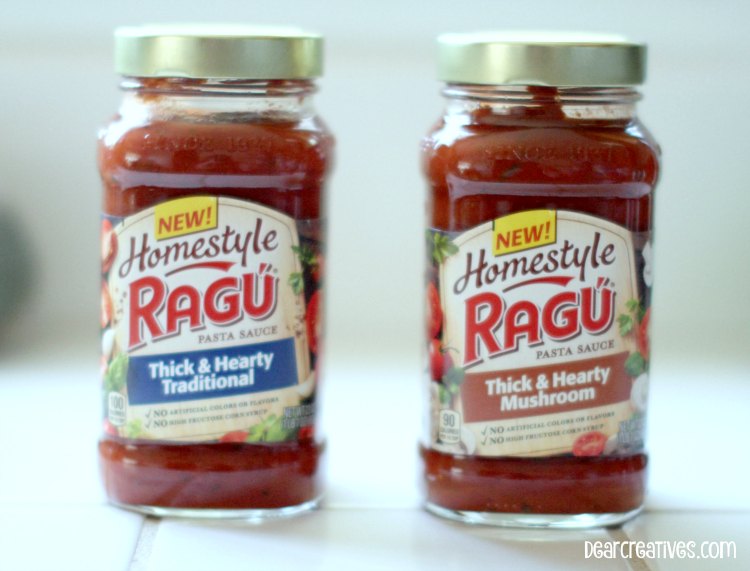 Sauces: New Ragu Thick & Hearty Sauces
Recipes: Ragu's Recipes and heritage