Are you looking for ways to be healthier? I am sharing my Persona review plus, a discount. If there ever was a time to focus on your health now is the time! Have you tried Persona yet? Or heard of them?
It's no longer the days of an apple a day will keep the doctor away! Anything we can do to stay healthy is vital (especially as we enter flu season…). With that said there are plenty of things you can do to amp up your healthy living game!
Are you ready to focus on your health? I love sharing healthy lifestyle tips. One easy way to boost your health is by taking vitamins and supplements.
Persona Review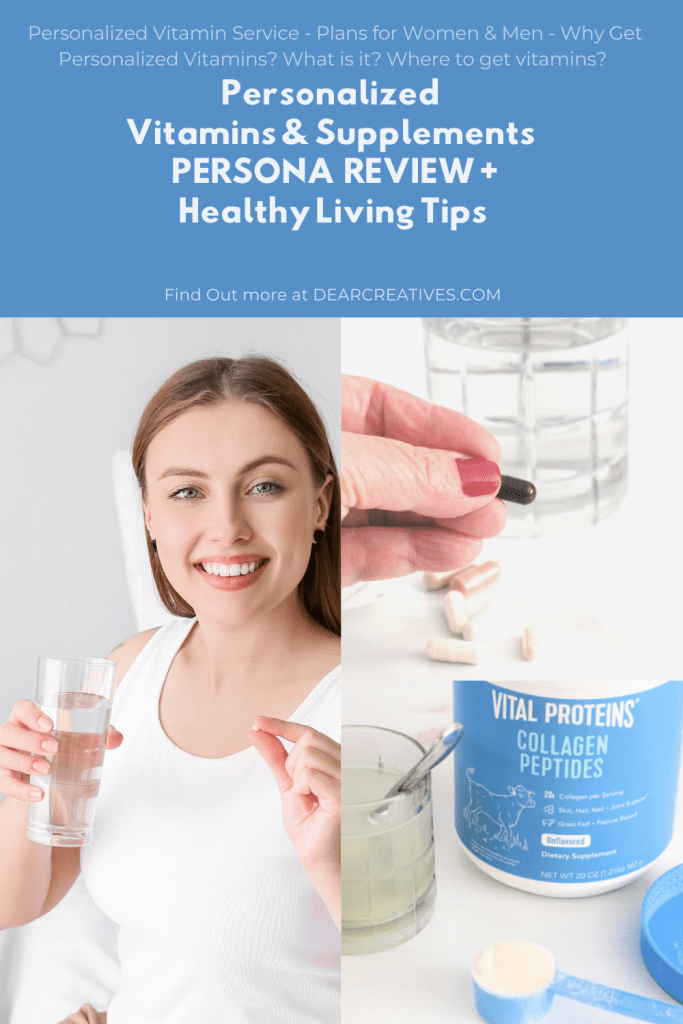 I'll be the first to admit that I haven't always had a steady regimen of taking vitamins. It's part laziness of what to purchase and grabbing the right supplements to take.
Plus, getting in the habit of taking vitamins daily. If you are like me, this post will help you get the right vitamins/supplements to take and get on track!
Have you ever wondered what vitamins and supplements you should take?
I was super excited to get a chance to get vitamins and supplements with a vitamin service by Persona. I'm sharing all about my experience with Persona.
"I received this product for free from Moms Meet (momsmeet.com) to use and post my honest opinions. Compensation for this the post was provided and this page may contain affiliate links."
Personalized Vitamins and Supplements Subscription Service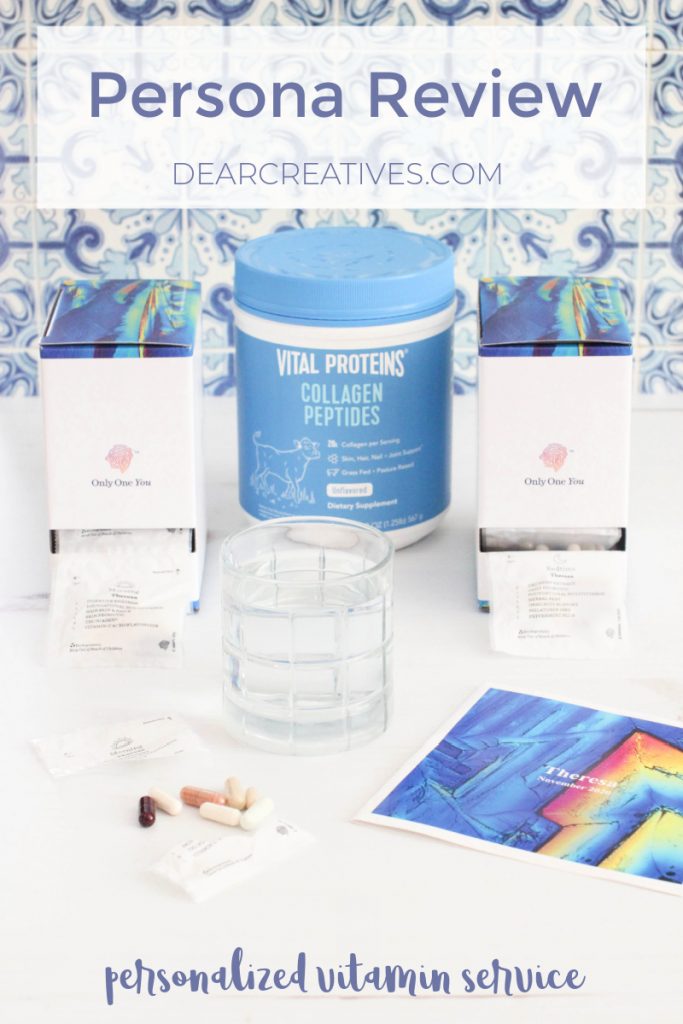 What is Persona?
Persona is a personalized, high-quality supplement subscription service

.

How it works; First, you take an online health survey (assessment), and based on your answers specialists select the best vitamins and supplements to support your health.

The assessment is easy, not overly long, it is answering health questions about your health. After that is done; You receive a customized supplement plan for you based on your responses. Persona delivers your supplements and vitamins packaged right to your doorstep every 28 days. @personanutrition #PersonaPack. Did you know this was a thing you could do?

During the assessment when answering questions I wanted to focus on improving my skin health, bone health, digestive health…

Another focus of mine, at night, one of my challenges has been unwinding, falling asleep, and getting a good night's sleep…

What areas of health do you need to focus on? Or want to improve?
Review of Using Persona
I received two boxes with personalized packs of vitamins to take. One box with packs of vitamins for the morning. One box with packs of vitamins and supplements for the night.
The vitamin packs are connected in sealed packaging (that are in sustainable packaging). You can either tear them off by hand (it's easy) and open them on the perforated line. It makes it so easy to take them daily!
Why I liked the Personalized Persona Supplements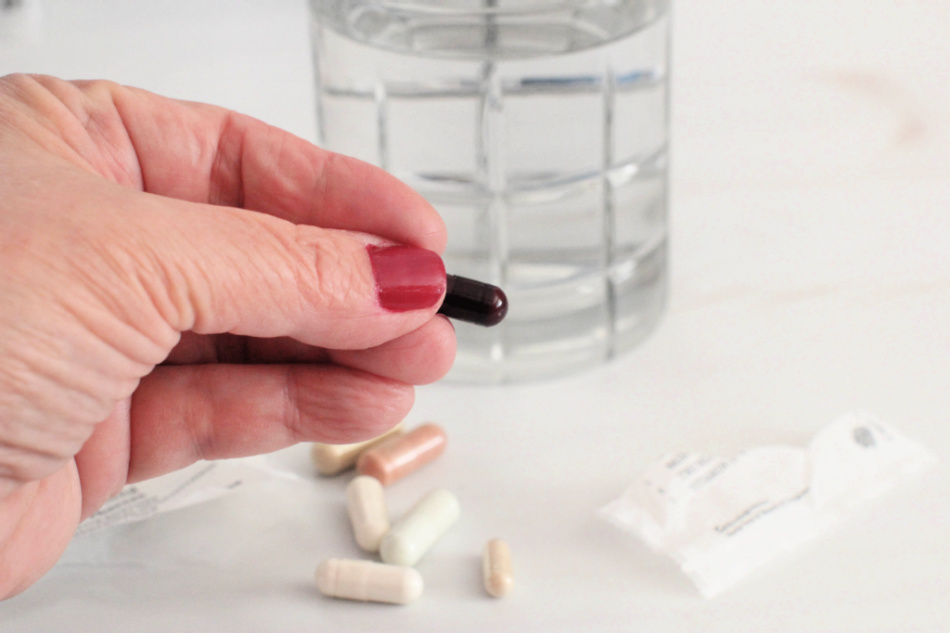 It is such an easy way to get and take the right vitamins and supplements for you! No opening endless bottles. Or questions like; Did I take that? No shopping for various vitamins and supplements and wondering if you got what you need to take when you are shopping.
In the am package based on my health quiz and needs I received to take;
Foundational multivitamin
Digestive enzymes
Hair, skin, and nails supplement
Skin probiotic
Tru Niagen
Vitamin C w/ Bioflavonoids
For the pm

bedtime package

based on my health quiz and needs I received to take;
CBD Hemp Extract
Foundational multivitamin
Immune support
Peppermint
Daily Probiotic
Herbal Rest
Melatonin 3mg
My add on supplement was Collagen Peptides.
As you can see it's a detailed list of vitamins and supplements. Not just a one and done multivitamin.
I have to say I seen a difference in the way I feel in a few short weeks. I think if I would have had the chance to try a service like this sooner I would have been taking vitamins and supplements consistently.
What's The Cost of Subscription-Based Vitamin Supplements?
I know cost might be an issue for people right now but, I do have a discount below to see if it's right for you and in your budget. The cost varies by what your health quiz recommends you take. But, you can adjust what you order and get what you need and want!
I honestly think it's worth investing in my health and you should too! (no matter what age you are!)
The health benefits seem to outweigh the costs to me! I do see and feel the benefits of taking vitamins and supplements and I like that!
Are there options for where to get Persona without getting the service?
YES. But, you don't get the white-glove service and vitamin and supplement suggestions. OR finding out exactly what you need to take based on your health survey. Which is a big part of why the Persona Service is great! It focuses on you and your specific health needs!
Persona Review Final Thoughts
For anyone looking for convenient and quality vitamins and supplements to support your health Persona is something I highly recommend trying Persona. I am noticing a difference in how I feel. My nails are stronger, I am feeling good and I am getting a better night's sleep too! Which is a huge win for me.
Another thing I like, the products are packaged in a clean-room environment using pharmaceutical-grade equipment—all in accordance with FDA guidelines.
Top reasons to try Persona
Quality vitamins and supplements in convenient packaging
Sustainable Packaging
Ability to book an appointment or use the chat feature to speak to Nutritionists or for asking questions online
Ability to change orders online
An app to track and make adjustments
Potentially Cost-effective depending on your personal needs
Free Shipping
Backed by science and a medical team
To feel healthier and to supplement your diet!
Persona offers 85+ high-quality supplements including vitamins, minerals, amino acids, herbs, and other botanicals
Cons To trying Persona
Downsides might be the cost depending on your needs and budget.
As with any subscription service – Make sure to cancel or suspend your order if you decide to stop your subscription. Then double-check the following month that it was canceled or suspended.
Don't forget the access to nutritionists to answer any health questions or talk about any changes which may pop up concerning your health. Which is a Plus! And they analyze over 2,500 prescription medications to ensure there are no interactions with your supplements. To me, the benefits outweigh the cons of trying and taking these vitamins and supplements!
PERSONA REVIEW DISCOUNT
Don't forget if you are ready you can try Persona right now with a discount!
Just click the link to get the discount. Thanks to Persona for offering our readers the discount! Go here; discount #Personapack will give 30% off for 2 months.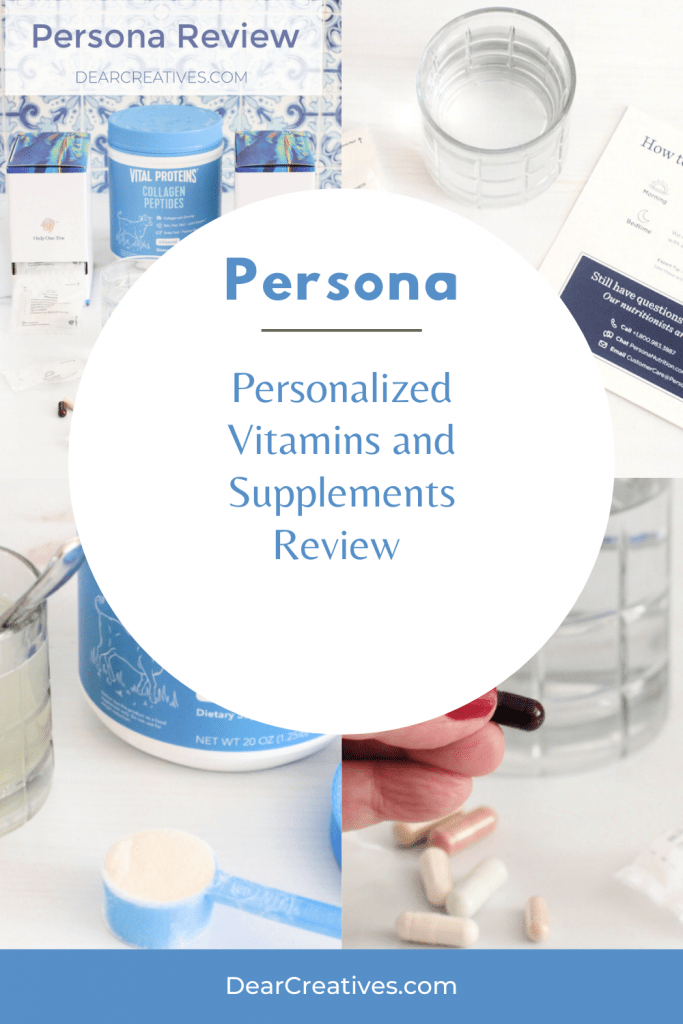 Have you ever tried a subscription box service? Or a vitamin subscription and delivery service like this? What types of things do you do to stay healthy?
Disclaimer: Of course, this is just my opinion, sharing my experience with taking the vitamins and supplements from Persona's Personalized Service. Try it for yourself to see if you like it. As always, if needed consult your doctor before making major changes to your health plan.
Join me on my healthy journey! Don't forget to subscribe below.
New here? Be sure to Subscribe.
Pin it for Later
Healthy Lifestyle Tips