Autumn is my favorite season. What's yours? The crisp foggy mornings, warm days with the fog rolling back in again, the colors of the leaves and my roses blooming. I love wearing sweaters, boots, baking and creating in my kitchen with the sunlight pouring through the windows. Not to mention it's another excuse to heat up a cup of coffee. Today I'm sharing a free fall printable along with all the reasons I love fall. And my coffee time fall favorites.
On crisp autumn days, I love crafting, canning and practically live in my kitchen. It's the heart of my home. You'll even find me listening to Sammie read me her Spanish lessons. We often have chats about school, what projects we'd like to try, what I need to get done along with scheduling. Fall has made our lives full in more ways than one.
Coffee Time
Fall Favorites A Season To Love
Coffee lovers, pumpkin lovers I know it's been a long wait for Starbucks Pumpkin Latte season. It's finally here. What's not to love about sipping your favorite beverages while working, taking care of the kids or relaxing? Honestly, I never need an excuse to enjoy a coffee or everything that fall brings.
Reasons To Love Fall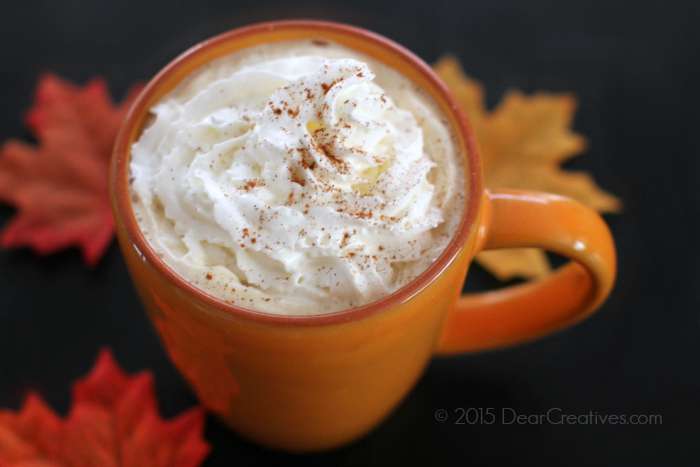 On weekends we enjoy watching movies together.
My most-requested cookie that I bake is our favorite snickerdoodle cookies (find the recipe here).
Cookies are the perfect sweet treat for when we watch a movie or show.
I also enjoy brewing coffee to go with them. One of my annual favorites has been Starbucks Fall Blend. Have you ever tried it?
You might remember when I shared it last year in this post which also has a fall free printable bucket list. (The new printable is below)
What is a good coffee for fall?
One of the reasons I love the fall blend coffee
is all the complexity, smoothness and flavors. It's a must-try if you have never had it. The flavors change just slightly each year. The coffee beans are from Sumatra, Kenya, and Peru. This always makes me super excited to try what this years' coffee beans will taste like.
As a blogger, crafter, and mom I have plenty of time to enjoy coffee, while I work at home. I enjoy having a cup of coffee when I am doing things like making wreaths (and fall wreaths) and working on DIY projects. The day I received my box of goodies to try Sammie and I were going to work on a print-making project.
Coffees To Good To Pass Up!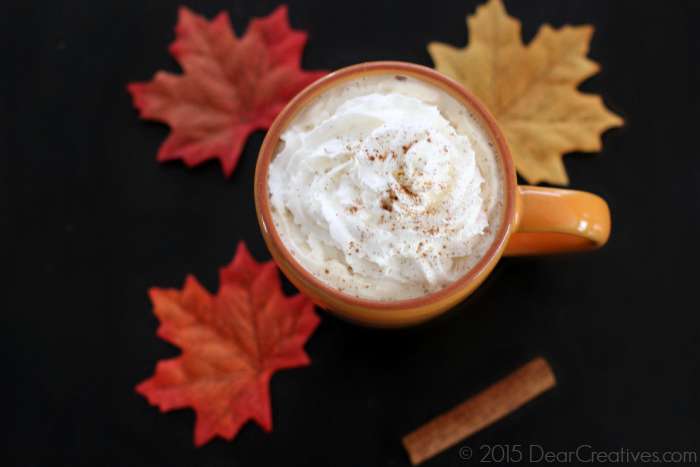 After picking Sammie up from school that day, we had a little mom and me time. I made the instant Via Pumpkin Latte
, added whip cream and sprinkled cinnamon
on top! Then, I pulled out the things for our project and had a play date before homework. I must admit that is one of the perks of having a teen, oh and the Via Instant Latte.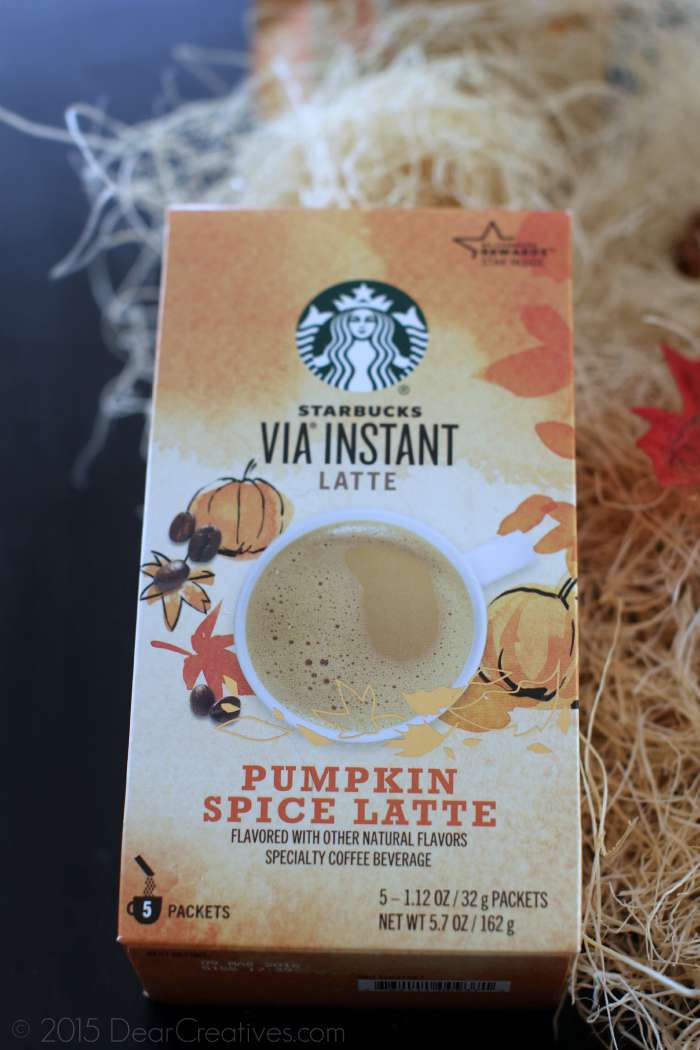 Did you know Starbucks came out with a new instant pumpkin latte? We didn't even have to go grab a cup of coffee at the coffee shop. In a matter of minutes, it was ready. Heat up hot water, stir in and if you like top with whip cream. I also love adding cinnamon
on top. Seriously, in minutes we had our savor moment. Oh, yum! The flavors of the pumpkin spice latte have of cinnamon, nutmeg, and pumpkin. Fall in a cup!
Of course, every day isn't as perfect. That is life. But, I'll take those perfect days, fall tastes and bookmark them in my mind. Do you have autumn days that you just savor? Be sure to grab a few by capturing them in photos too. They tend to fly by!
The perfect coffee time is whenever you are ready for a pick me up!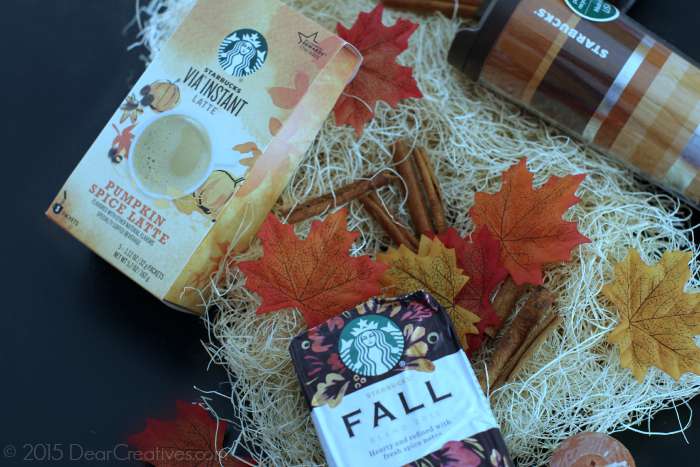 This fall or anytime you are ready, I hope you get a chance to try the new Starbucks® Via Instant Late "Pumpkin Spice Latte" it might just color your world. If your looking for a coffee to brew don't forget to try my seasonal favorite coffee beans, Starbucks® Fall Blend Coffee
.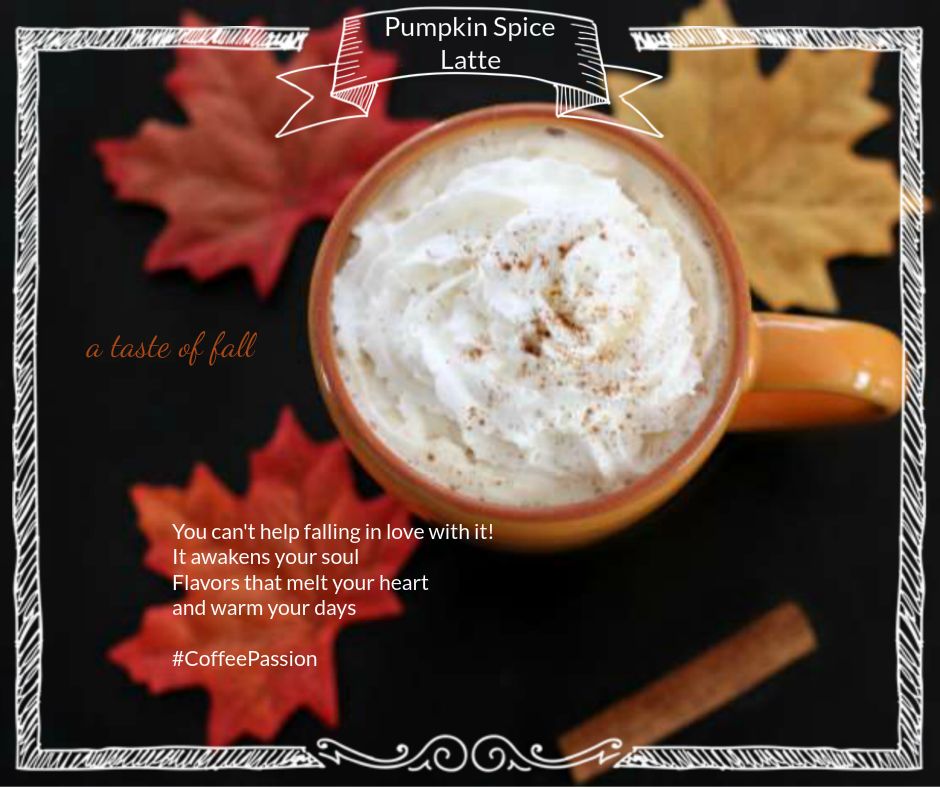 We are ambassadors for Starbucks Coffee Company where you can find your perfect blend to enjoy anytime. These are my own thoughts and 100% honest opinions.
Free Fall Printables
Are you a coffee lover? Be sure to use the hashtag #CoffeePassion when sharing your love of coffee and all things Starbucks. #PLS for all you Pumpkin Spice Latte lovers be sure to include @DearCreatives and let me know what your favorite coffee beverage is and fall moments! Don't forget to include @Starbucks
I got a new commuter mug perfect for those chilly mornings, to keep my coffee warm or to take with me when running errands.
New here? Be sure to Subscribe! You get all our posts, free printables, crafts, recipes and more!
Pin it for Later
Coffee lovers, are you looking for perfect pairings?
Enjoy these recipes to go with your fall coffee