Dear Creatives, Sammie has been already talking about what she wants to be for Halloween picking things for a costume or ideas that have been inspired by movies she has seen to books she has read. She wants to be a combination of some type of forest faerie / huntress. Images pop into my head easily. First I start going on the hunt for ideas. I want to make something, but not too time consuming or costly. So researching is important. This is where a few ideas I spotted on the web come in, I thought since we are rounding that corner to that time of year for costumes I'd share with you my findings & hope you might be interested. It is pretty easy to make your own costumes you just need to come up with the ideas & narrow them down, then either find a tutorial or pattern to suit what you want to make.
First up I spotted this little caplet tutorial made with lace over laid onto a tee shirt by Joyfolie. Oh, so darling & looks pretty easy! Pretty & easy = on my list to make.
Although Sammie isn't this little anymore it can be easily adapted & I love making costumes without patterns per say. It is just how I prefer to sew.
Before I started looking for ideas I made an inspiration board of Faeries & Woodland images a while back. Now the gloves in the image are going to be a must. I don't knit or crochet, my own fault & on going battle of time vs. learning. Last winter I promised myself I'd learn & here we are almost a year later & I haven't. You can see the top left image a caplet had caught my eye. It has a more woodsy look compared to the white lace, but Sammie saw the lace one & loves it.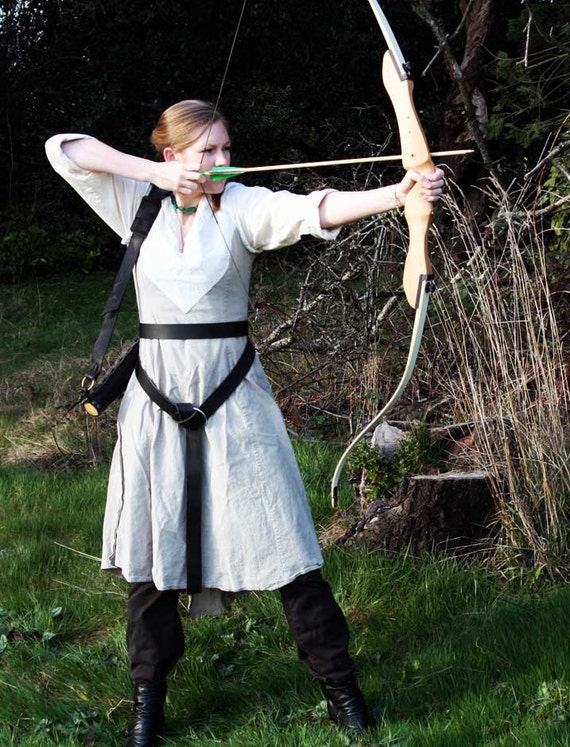 Of course she is wanting a headdress of sorts. I think she is teetering on a style more of a huntress. So either a tunic & vest.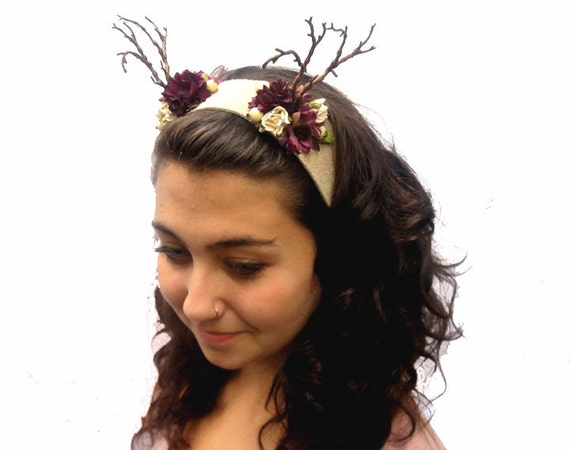 A faerie / huntress headdress I'd in-vision for her is part floral, part faux deer antler, this is as close to what I am thinking so far. I like the idea of it being a headband which would make it simple for tying on, but she has short hair so I am not sure if this is the exact direction I'll go in. This is as far as I have gotten & promise to share as I go along. Making your own doesn't have to be expensive either. Don't forget to dig into your kids dress up clothes when searching out ideas or items to alter. Look at places like Etsy or do online searches for interesting ideas & use items you have to make them. If you decide to buy a costume which I have if I find them cheap enough doing the make-up is always fun! To save costs dip into your own make-up but, be sure to use Q-tips when applying don't share brushes!
Now since I got back from my trip Sammie is talking about changing what she wants to be altogether! Good thing I haven't started a costume yet!! I'll be sure to share what we come up with & what she ends up choosing. Back onto the costume hunt again.
Have you ever made a homemade costume?
What was your favorite costume you or your kids dressed up in?
Related Posts:
Witch Costume Inspiration (this is how our costume & witch make-up turned out)
Witch Hat & Make-up Video tutorial ( I used this video & toned it down to be more age appropriate with less eye makeup)
Great deals on Costumes from the most popular costume store!