Easy Chicken Salad Recipe for a Healthy Dinner Under 30 Minutes
I love a healthy chicken salad. Do you? This Easy Chicken Salad Recipe is one of our easy chicken recipes made with a chopped salad, and chicken. See below for this chicken salad recipe, and our other chicken salad recipes.
Easy Chicken Salad Recipe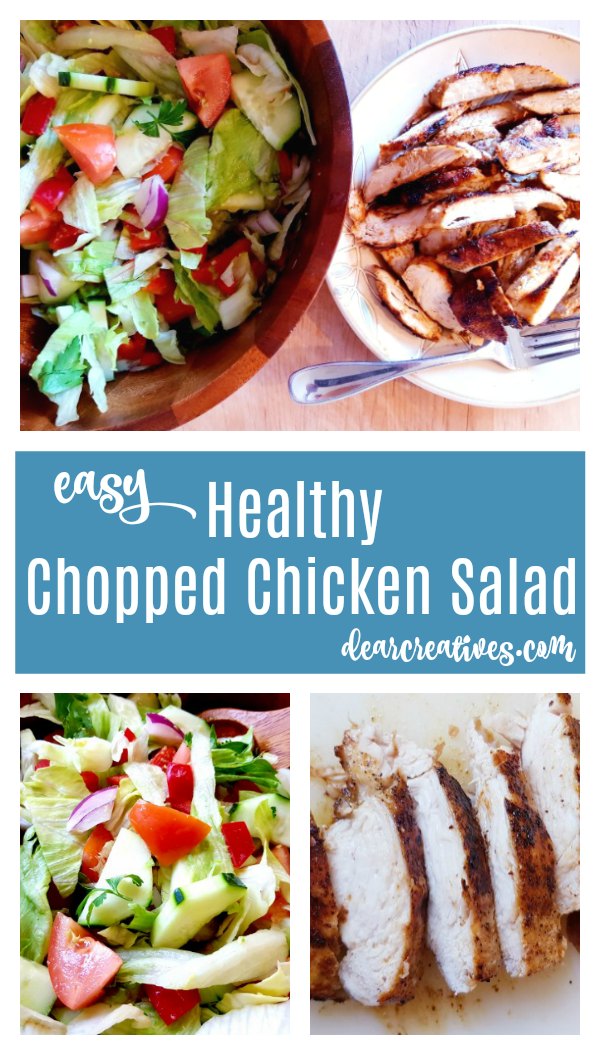 This recipe is quick and easy. Don't you love it when you can have dinner on the table in 30 minutes or less?! This dinner idea is great for when your busy, just home from work, or when it's hot outside. You can also make this in advance for lunch or brunch by not mixing until plated. See images by the printable recipe below.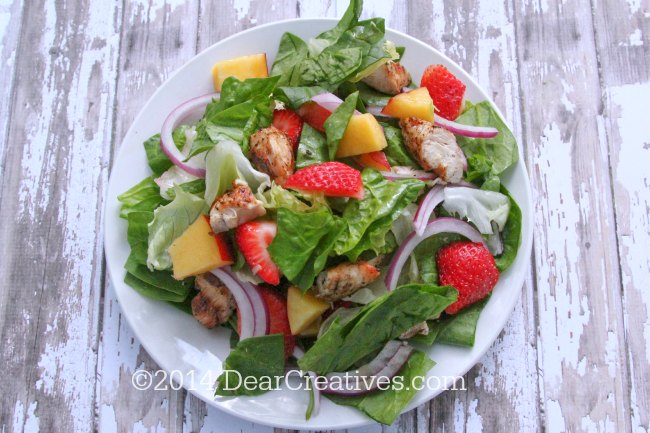 You might also like this recipe for Grilled Chicken Salad with Ginger Dressing if you would rather grill your chicken. It's another quick, and easy green salad recipe tossed with grilled chicken. This chicken salad recipe has the addition of fresh strawberries and a homemade ginger dressing.
Another favorite 3o minute pasta salad recipe with chicken, it is this Italian Chicken Pasta Salad.
For today's recipe, you can use the homemade ginger dressing or just use your favorite bottled dressing. This salad goes great with a variety of salad dressings. Our favorites are Ranch
, Italian
, or our homemade dressing if I don't mind adding a little more time.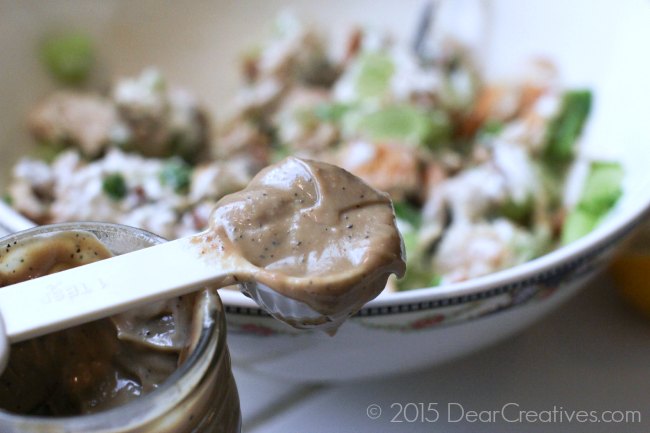 See this recipe if you are looking for a traditional chicken salad recipe. It has chicken, green grapes, nuts… and is so tasty.
How to Make a Fresh Chopped Green Salad With Chicken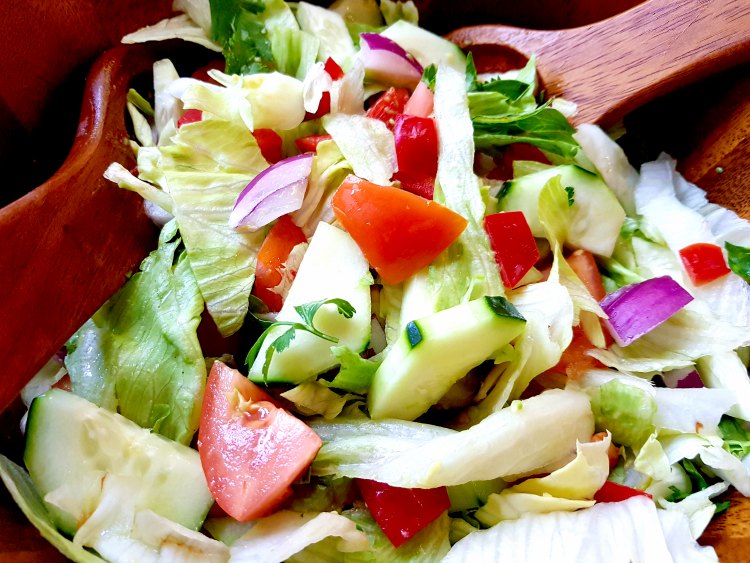 Ingredients
1 Head Lettuce (use half, or more if making it for a larger crowd of 6-8)
1 Cucumber
1 Red Bell Pepper
1/2 large Purple Onion
1/4 cup Cilantro (optional)
2 Avocados
2 Tomatoes
Store-bought or homemade dressing
Chicken breasts (boneless skinless) 1 pkg. of 4
1 tbsp. Olive Oil or Olive Oil Spray
You can use pre-cooked chicken or cook per instructions below. Optional ingredients to consider adding are hard-boiled eggs, green onions, mushrooms, corn.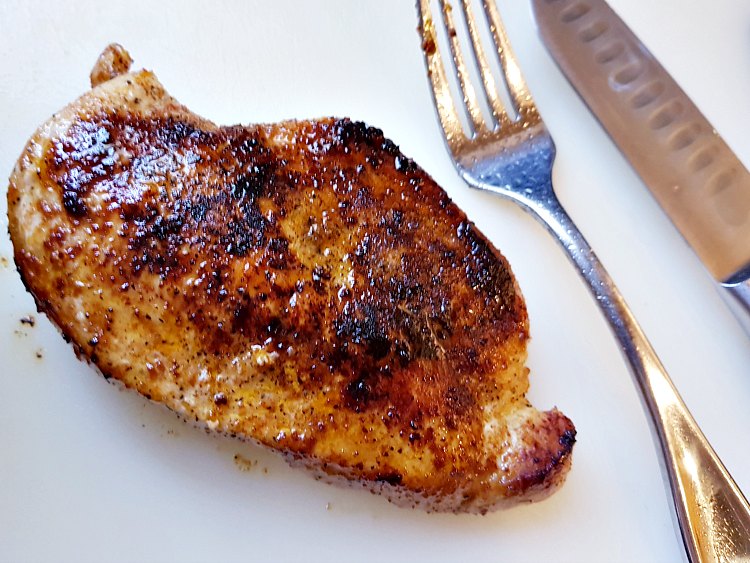 How to cook chicken for a chicken salad
Spice it with garlic powder, a dash of salt, pepper, and paprika.
Cook the chicken in a non-stick skillet with a little olive oil, until fully cooked. About 5 minutes on each side. If thicker cook longer. It has to reach the minimum time for internal temperature for chicken, 165F degrees for at least 3 seconds.
When fully cooked slice the chicken.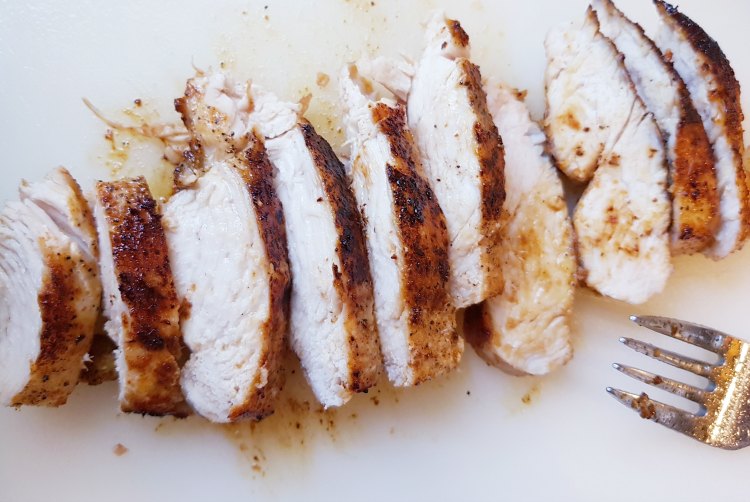 You can toss your chicken in the salad with the dressing or serve it separately. Add the salad to plates, top with chicken, and dressing. Serve, and enjoy!
Cooked Chicken For Salad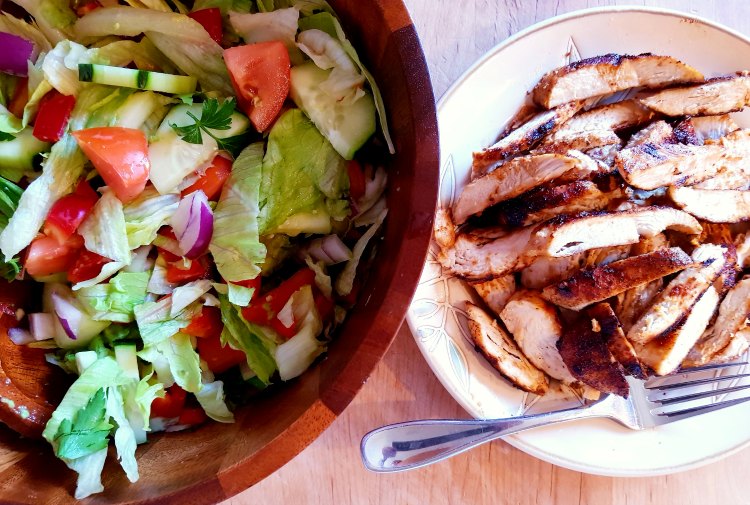 How to make chicken salad
First cook the chicken for the salad.
While the chicken is cooking wash, and chop the vegetables.
Put your salad together in a large salad bowl.
Slice or chop your chicken add it to a serving plate (or toss in the salad).
Add them together on your plate top with dressing.
Enjoy, Chopped Salad With Cooked Chicken!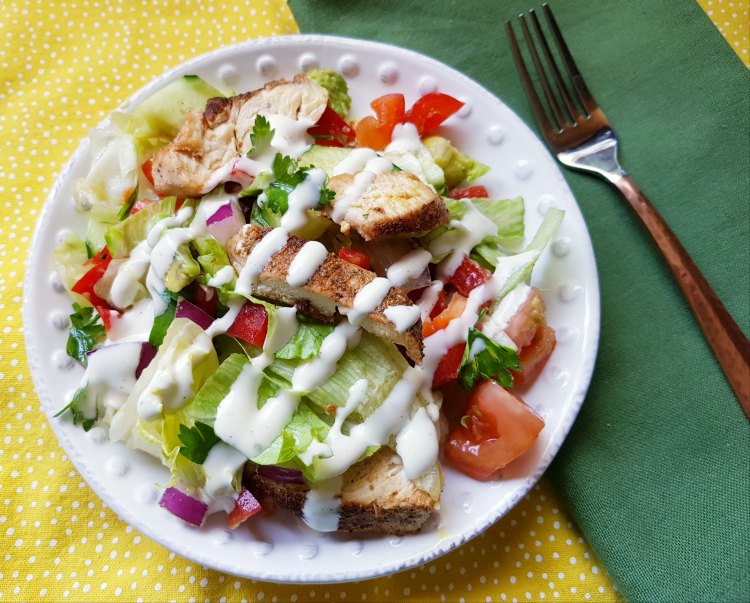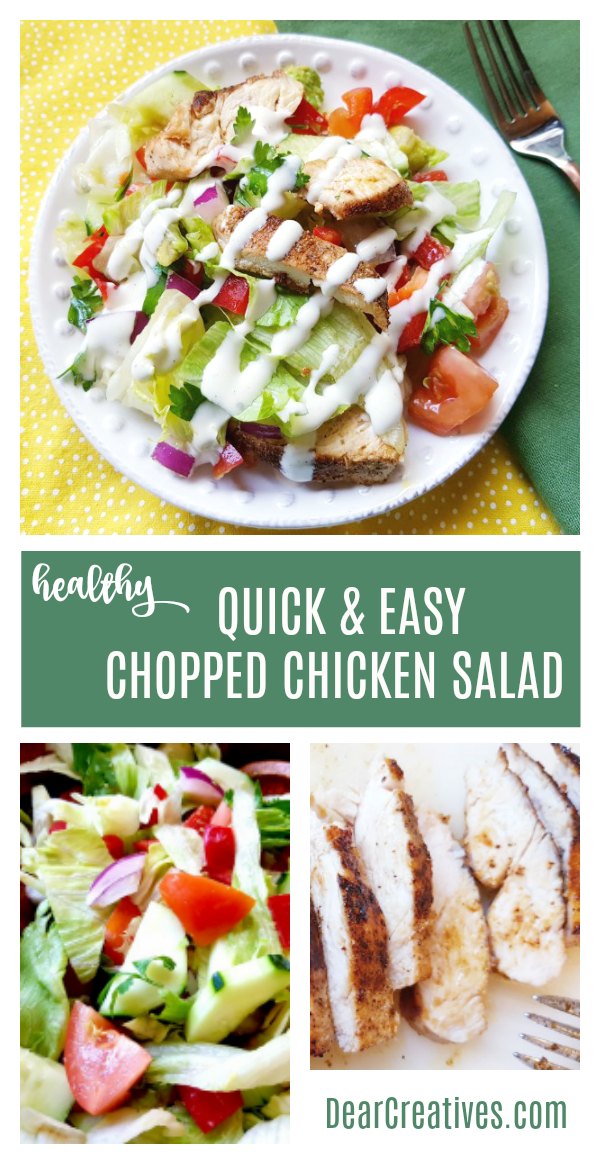 Looking for more chicken dinner ideas?
Do you like easy chicken recipes?