Whether you are a lady who loves to craft or someone who loves a crafty lady then this post is for you! Cricut has extended its Sale! This means there are deals to get a last-minute Valentine gift she will love. Or get a jump on your gifts for someone who loves to craft. Think, Easter baskets, birthdays, anniversaries…
Gifts for The Crafter
Gifts For Her
Affiliate links are included in the post at no cost to you. It means we earn a small commission from qualifying purchases.
Now, some of these Cricut discounts and deals are limited time offers but, if you miss the dates for this sale you can (go here to see the current Cricut sales.) They have sales often which is another reason I love Cricut. I can stock up on what I need for projects when they have a sale.
Valentine's Day Gifts For The Crafter
Cricut Deals
The Cricut Valentine's Day Flash Sale is extended through 2/18! The sale features 40% off Materials and Accessories.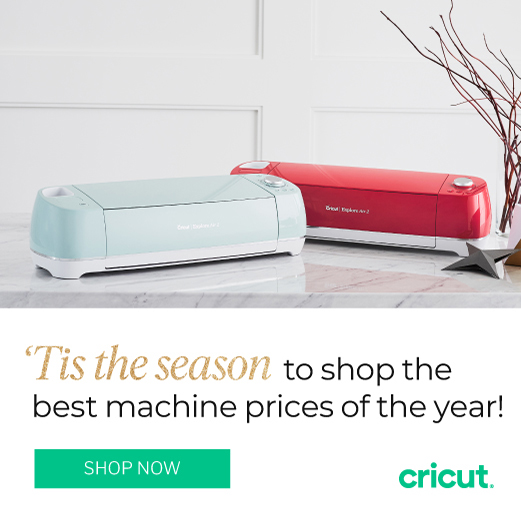 Cricut Maker Deal
The Cricut Maker for $329 + More! It is the best price that I have seen for the Cricut Maker! And I have been sharing Deals for the Cricut Maker every time I see them! Grab one here – (Get a Cricut Maker for a steal – only $329! Valid through 2/18.)
Cricut Discount Code
Cricut.com is also offering Free Economy Shipping on orders $100+ Use code FEBSHIP. I don't think that the offers can be combined so keep that in mind. But, to be honest, I am not 100% sure. You'd have to add it to your cart and see.
Things have been so crazy I haven't had time to craft with my Cricut lately. But, as soon as I start my Easter projects I'll be sure to share them!
Until then here's a few
Cricut Crafts To Make

!