Hi everyone! I've been sharing your posts over on my Facebook page, Twitter and Pinterest. Hope your enjoying your summer days. It's been a bit hot where we live and a large fire was nearby which kept us indoors for a few days. But, hoping to get outdoors to work on some projects this weekend! What about you? Can't wait to see what you all have been cooking, crafting, diy or decor making. If your new here comments need to be approved due to the amount of spam and we respond on our posts.
If you missed last weeks party you can view it here: #149 Inspiration Spotlight Party. We had so many great entries/shares! Thanks to everyone for joining in. Just because I didn't leave a comment on your blog doesn't mean I didn't pop by or share!
Hard to believe we are rounding the corner to the fourth of July! Last year this time we were in New York. My little grandson turned One, already! I've made him a special gift and can't wait to share it with you after I take photos. Well, lets get this party started!
This week on DearCreatives:
Blogging Linky Party: Inspiration Spotlight #Linkup 150
Blogging Linky Party:
Features Inspiration Spotlight Party 150
Featured ideas:
Blogging Linky Party:
Inspiration Spotlight Linkup 150
Please don't forget to visit at least one or two entries from the blogging linkup party!
Leave the bloggers a comment when visiting. Don't just drop a link and run!
Now it's your turn to Join In this week's linkup party and grab a Button or share a direct link on your post or site!
Your posts are also featured on our DearCreatives Facebook Page
Be sure to like and follow along on Facebook and like your posts so more people see them!
Enter this week's party by clicking the blue button below *Grab our blog buttons to add somewhere on your site or link back in your posts!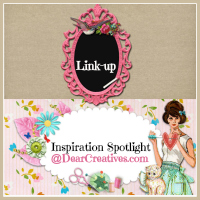 <div align="center"><a href="https://www.dearcreatives.com/"rel=nofollow" title="Dear Creatives"><img src="https://www.dearcreatives.com/wp-content/uploads/2013/01/Button-inspiration-spotlight-dearcreatives.jpg" alt="Dear Creatives" style="border:none;" /></a></div>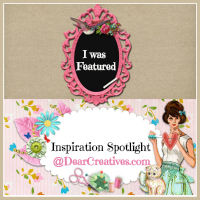 <div align="center"><a href="https://www.dearcreatives.com/"rel=nofollow" title="Dear Creatives"><img src="https://www.dearcreatives.com/wp-content/uploads/2013/01/Button-Inspiration-Spotlight-I-was-featured-2013-DearCreatives.com_.jpg" alt="Dear Creatives" style="border:none;" /></a></div>