Today I'm sharing a product review for the Nogii product line and the book the G Free Diet. Have you heard of these? Created by Elisabeth Hasselbeck are a line of Gluten free products and books. You may recognize the her name from talk shows?
Why am I interested in gluten free products and lifestyle? We have family members that are gluten free for medical reasons. It's always great to know what products are good for when they visit. Not to mention I don't mind eating gluten free. Although, I don't adhere to a strict diet at all, I love finding healthy options. What about you?
I am also a grab and go type person. I love my coffee in the morning, many times I'm getting on the computer ready to do my work, heading out to drive Sammie places…. Knowing breakfast is important I found these products to be perfect for grabbing, eating while working in the morning or putting into my purse for times like hiking, beach days or needing a snack on the go. Of course if you work out at the gym, they'd be great for after a workout too! Let me share a little bit more about the Nogii products and book with you.
Product Review: Nogii Product Line & G Free Diet
The Book G Free Diet A Gluten-Free Survival Guide
Created by Elisabeth Hasselbeck, Gluten-Free Mom, Emmy Award-Winning Talk Show Host, and New York Times Best-Selling Author of "The G-FreeDiet" and "Deliciously G-Free," NoGii is a line of certified gluten-free protein bars, protein powders, and paleo bars. At first the book covers Elisabeth's journey into finding out about her Celiac disease and getting a proper diagnosis. Then it goes on to tips for a gluten free diet, tips for handling things in the kitchen, reading labels, different grains and alternatives, handling parties, out of town and g-free kids. The book is informative, broken down to bite sized chunks and easy to read.
Product Review: Nogii Product Line & G Free Diet
The Nogii Products: Nogii Protein Bars
I just loved!!! These little Protein D'Lites from Nogii they were the perfect mini sized protein bar. They were great for quick on the go meal between activities, refueling after a workout, or anytime you want a satisfying, protein filled snack. Hands down one of my favorites out of the line.
My other favorite's were the full sized Cocoa Brown high protein bar and hands down favorite the Super Protein Chocolate Peanut Butter Caramel Crisp (30 g Protein).What's great is these bars can be enjoyed by the entire family. What I love is that they are perfect for anyone with a busy, healthy lifestyle.
Product Review: Nogii Product Line & G Free Diet
The Nogii Products: Whey & Quinoa Protein Drink Mix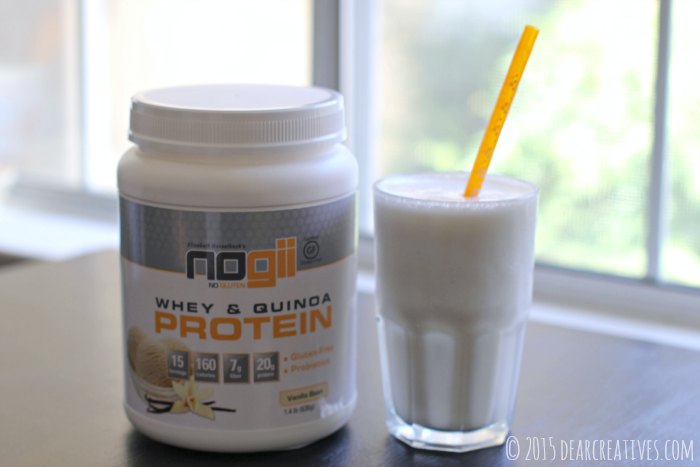 I also enjoyed the Nogii whey & Quinoa Protein drink mix. It's made with Vanilla bean (I have to admit one of my favorite flavors). I mixed it with almond milk, ice and a scoop (that's included for measuring). You just pop the ingredients in the blender and blend for 30 seconds. Yummy! Not to mention filling. It's a light drink packed full of good for you!
Product Review: Nogii Product Line & G Free Diet
The Nogii Products: Nogii Paleo Bars
Then there's paleo bars. I found one I didn't like at all, Nuts about Tropical Fruit. I'm not sure why the flavors didn't appeal to me and I thought I'd love it and might be my favorite at first. But, I did enjoy the Nuts about Nuts and Nuts about Berries. These are a nice gooey bar packed with honey, seeds, nuts and or fruits /fruit juices with various ingredients depending on which one you try.
Whether your gluten free or not I think these products will appeal to you if your trying to incorporate a healthier lifestyle. These products are made with substainably sourced, premium ingredients, Nogii bars have an ideal balance of protein, fat, and carbohydrates, and do not contain any trans fat, hydrogenated oils, or high fructose corn syrup.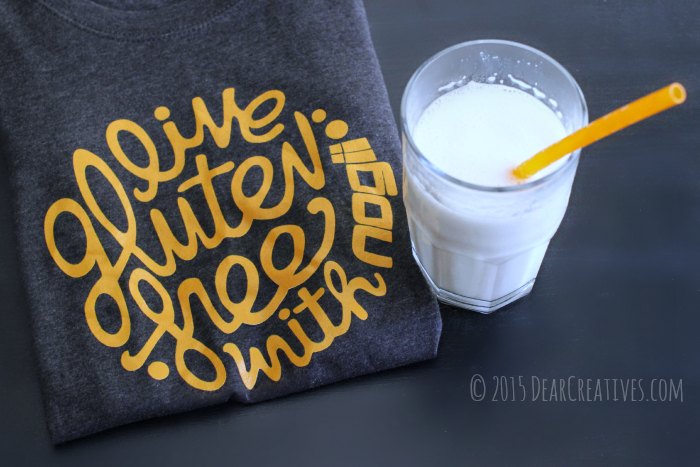 Today, I am still enjoying them. Honestly, I know I'll be purchasing several of these products again. NoGii offers a variety of choices to provide you and your family with good, clean, certified gluten free, and nutritional food choices that fit your active lifestyle.
Example of another high protein bar:
• NoGii's High Protein Peanut Butter & Chocolate Bar is a delicious, certified gluten free,
and non-GMO protein bar with 20g of high quality protein.
• NoGii's High Protein Peanut Butter & Chocolate Bar retails for $2.50 to $2.99 for one (1) 1.93oz bar.
There are more products than mentioned in this post if you'd like to find out more be sure to visit the links below.
I received the products to facilitate my review and share my 100% honest opinions with you. I received this opportunity, along with the products for free from the sponsor of the Moms Meet program, May Media Group LLC, who received it directly from the manufacturer. These are my own text, images and 100 % honest opinions.
@nogiidiet on twitter
nogii_nogluten on instagram
Contest News: How do you incorporate healthy snacking into your lifestyle as a busy mom? Enter the NoGii TABLESETTERS Contest for a chance to win a trip to New York City, where you'll meet and have lunch with Elisabeth Hasselbeck! To enter, visit facebook.com/nogiinogluten, look for the link for the contest, and complete the entry form. Hurry! Contest ends on July 31st, 2015.
Have you tried any of the Nogii products or read either of her Gluten Free books?