We think this list of over 17 easy Easter crafts will be the perfect craft ideas to make this spring, leading up to Easter. Plus, you can use them for your Easter parties or celebrations. Gather a few craft supplies and these Easter ideas to keep kids busy with Easter activities or just make them for a fun day of crafting!
Looking for more ideas? See all our Easter crafts.
Easy Easter Crafts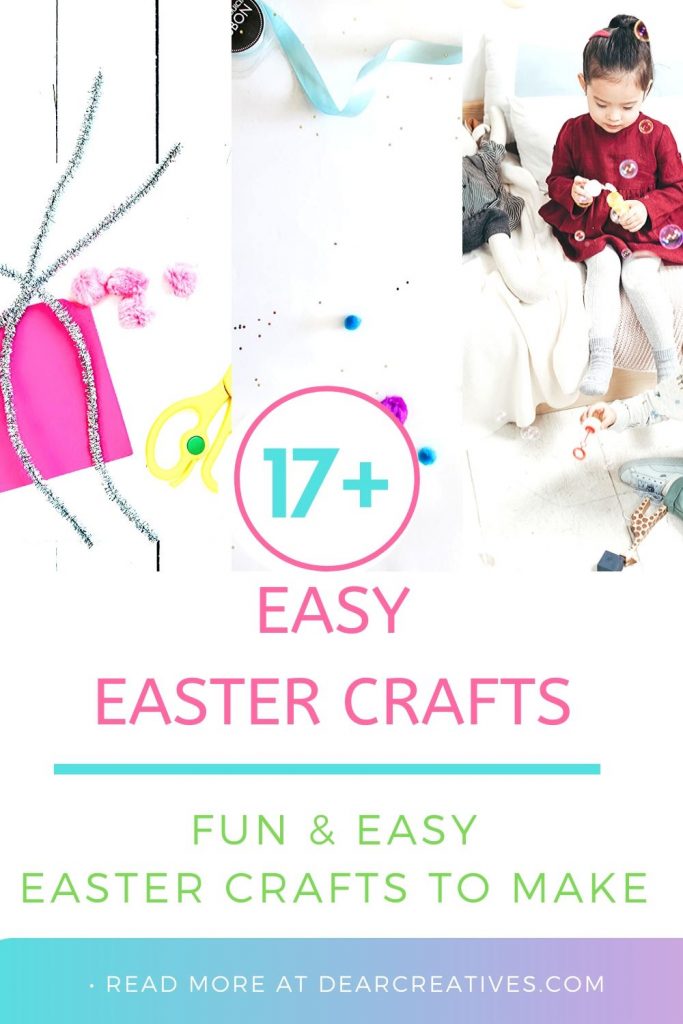 17+ Easy Easter Crafts
Over 17 Easy Easter Crafts - Make these Easter craft ideas during spring and for your Easter celebrations. They are fun and easy crafts to make with the kids or for the kids.
Related Easter Ideas
Paint an unfinished wood bunny with this DIY

Bunny Craft with bunny template

is super easy!

(With Free Bunny template)

How To Decoupage Wood Eggs+Easter Centerpiece