It doesn't have to be Cinco de Mayo and you don't have to live in an area where the cuisine is steeped in Mexican tradition to enjoy the flavors of Mexican food. As a matter of fact you might find that your kids will enjoy the flavors of Mexican foods just as much as you do! Want a solution that is easy for your family meals this summer? Of course you do! Whether it's for a lunch or dinner adding handcrafted meals for two or more has never been easier than with Old El Paso! Let me share a little more about our choice for quick meal solutions from Old El Paso.
To be honest summers around here have me feeling like a short order Cook! Seems like as soon as the school bell rings and the taxi service (that would be me) to the direct line of summer activities arrives that there is no stopping the fridge or pantry door from opening and closing!
What's for breakfast? Can I have a snack? What's for lunch? When is dinner? It makes me wonder if I should send Sammie my growing girl to summer school just to get a break from cooking! HA! I don't think she'd approve. But, I did find that she approves the burritos I had the chance to try with her that are from Old El Paso.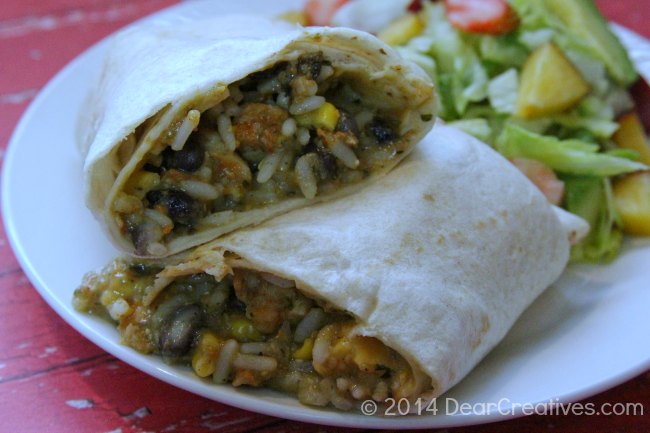 Old El Paso Burritos;
Our favorite is the chicken burritos . They are pack loaded with white meat chicken, rice, black beans, corn, Monterey Jack cheese and with a mild Salsa Verde wrapped in a flour tortilla. These burritos come in a two pack and are pretty big! I was surprised. Each burrito is definitely filling enough to be a full meal. Add a side of chips and guacamole, along with a beverage if you like or go solo.
The beef burrito was pack loaded with shredded beef, rice black beans and shredded Monterey Jack cheese with mild flavors of Chipotle sauce. all wrapped in a flour tortilla.
Of course these are perfect for dinners on a hot night where you don't want to cook. They heat up in 4-6 minutes! Make a side salad. Blend up an iced drink! Or serve your favorite. Ours is a nice iced sweet tea with lemon. You'll find that under 15 minutes you can pull a quick meal together! This is great when you've been swimming at the pool or out at the beach all day. Or anytime your family is hungry and your looking for an quick and easy meal solution I don't think that these options will disappoint you. We've enjoyed a few Old El Paso meals now.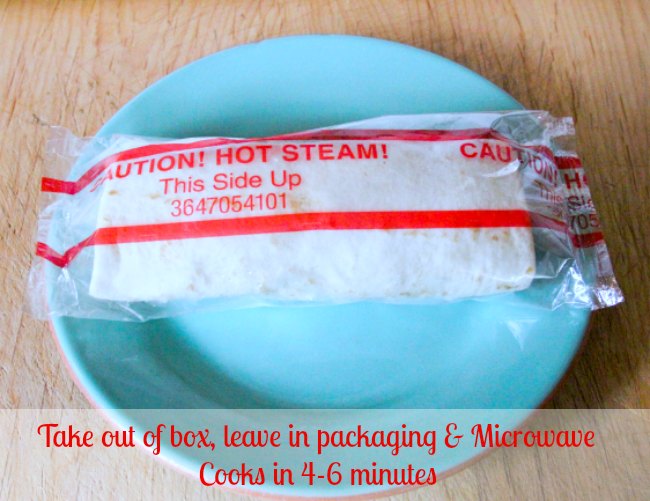 You'll find Old El Paso in the freezer isle at your local grocery stores. Seriously, you'll be saying #NoWayThatsFrozen And with options of eight different flavors of fajitas, enchiladas, quesadillas and burritos, these entrees are sure to fulfill your lunch or dinner needs. Check packaging to see how many servings per container as these vary with the products.
For the quick and easy summer salad:
Wash, dry and shred head lettuce
Peel and cube avocado
Wash, dry and chop nectarines
Wash, dry and slice or chop fresh strawberries
Add your favorite salad dressing!
After you do the salad prep toss all the ingredients into a bowl. If you like garnish with a little cilantro or green onions. Add your favorite bottled or homemade dressing! I hope you enjoy this meal anytime of year. Just adjust your salad with what is in season and that your family enjoys!
Information and prize pack have been provided by Old El Paso® through Platefull Co-Op these are 100% my honest opinions and content.
Want to find some great recipes and products for making your meals with Old El Paso Products;
Related Posts You May Enjoy:
Have you tried any Old El Paso Products?