Cinco de Mayo is coming up so for this Meal Plan Monday we have a quick and easy dinner plan. Since this year it lands on a Monday, easy is best. Perfect for preparing your fiesta. I'm going to show you how you can put together a Mexican dinner platter in no time flat. Serve your family or serve family and friends. Make this meal for Cinco de Mayo or any time your wanting a fiesta platter. We love serving up items such as smothered chicken tacos, enchiladas, steak fajitas and quesadillas. Of course a simple and delicious guacamole and chips along with fresh veggies and your favorite beverage will have your meal complete.
We enjoy Mexican food in our house weekly and cook it often you might have seen several recipes in my recipe gallery already. But, sometimes I don't have time to cook everything from scratch and this is where Old El Paso comes in. I grabbed their steak fajitas, chicken quesadillas and pre made taco shells to add to my own smothered chicken tacos recipe. Let me show you how easy it was to put together.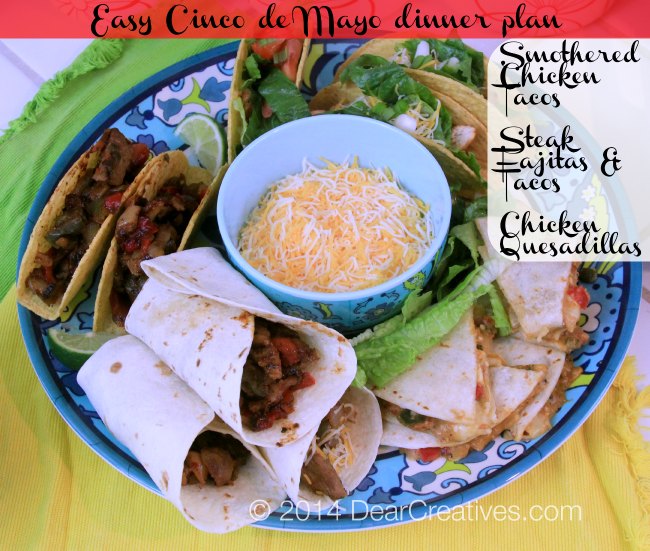 First I took my chicken breasts and added them to a non stick skillet with just a little olive oil. Then I added the spices. Come back tomorrow for the full Smothered Chicken recipe. You'll love it as it's really easy and delicious!! But, stay with me as I share the rest of the meal.
While it's cooking wash and chop your veggies.
Then add the Old El Paso steak fajitas to a non stick skillet and cook per the directions on the package about 9-10 minutes.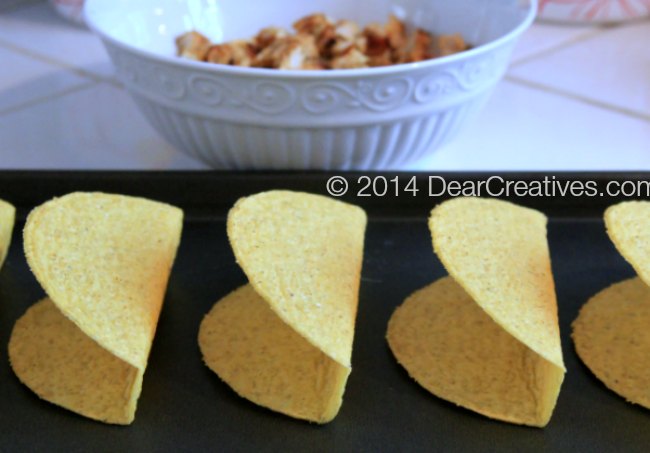 At this point add the taco shells in the oven. And chopped your chicken into chunks. Heat flour tortillas on a plate in the microwave ( I do batches of five for 1:00-2:00 minutes) when they are ready make up some fajita burritos, then start making up your tacos I made both smothered chicken and steak fajitas.
Lastly you pull out the Old El Paso quesadillas (they come individually wrapped which is great if you don't use up the whole box) and cook them in the microwave about 2 minutes. Pull them out and cut into sections.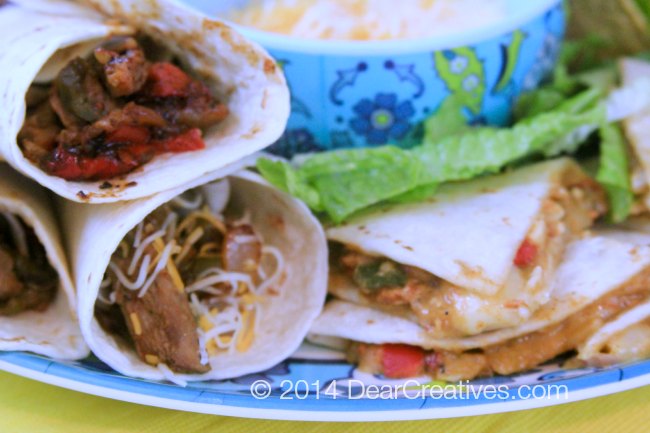 Add all the ingredients onto a platter! That's it a fiesta under 30 minutes! We make up a container of our favorite beverage to serve with the meal ahead of time. Serve and enjoy!
Thanks to Platefull & Old El Paso for providing the coupons for the products to facilitate and create this post to show you how to create a quick and easy Cinco de Mayo Dinner Under 30 Minutes! You'll find yourself saying #NoWayThatsFrozen
You can find more recipes for Mexican cuisine at Old El Paso as well as a list of all their products. Check serving sizes on packages when preparing your meal plan! And remember it doesn't have to be Cinco de Mayo to use this meal plan. This is a perfect addition to any barbecue or other gathering or if your looking for a quick meal solution.
What is your favorite Mexican dish?
Related Posts: