Grilling Gifts – We love to grill! Do you? Grilling season starts early here. Whether you are new to grilling and barbecuing (or seasoned) I hope this list of the best grilling accessories will help you! These tools for the grill will make awesome gifts for dad or anyone who loves to get outdoors and barbecue.
Does the man (or woman) in your life love to grill? Help them stoke the fire and get them any of these gifts a (want to be) grill master would love to have!
Affiliate links may be included in the post. By clicking the links for qualifying purchases we earn a small commission. This is at no additional cost to you.
Grilling Gifts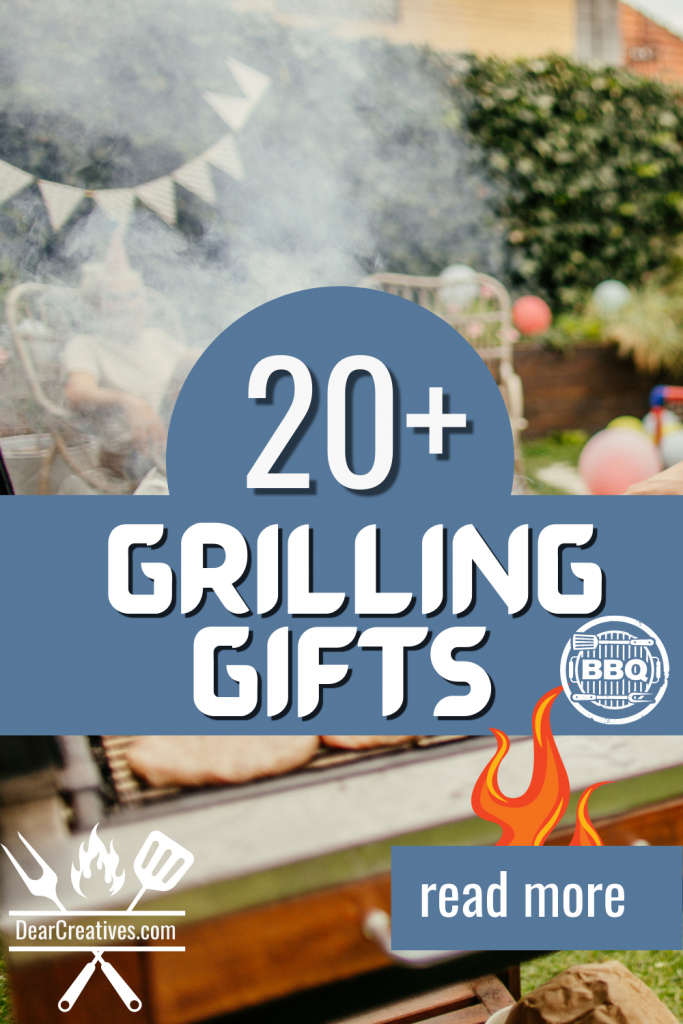 Use this list for grilling gift ideas to get something to give dad (or grandpa) for Father's Day!
Has the grill sat outside over the winter? Be sure to give the grates on the grill a good cleaning. Do this before the start of barbecue season. Use this list to get grilling accessories, tools, and supplies. Be sure to replace old or broken items that are on the grill or needed for grilling.
Best Grilling Accessories
BBQ Grilling Essentials
Basic grilling essentials include a good outdoor grill. If your budget allows getting an outdoor grill like this. Must-haves get an accessory set, a baster, and a meat thermometer! I listed the best grilling toolsets above. And if dad has all the tools for the grill that he needs get him a funny grilling apron like this.
Having the right tools (and grilled recipes) for barbecuing and grilling is essential to your success. It doesn't take much to get you started grilling outdoors. You can start with the basics and add to the tools you own.
Where to shop for grilling gifts?
New here? Be sure to Subscribe.
Pin it for Later
Looking for more Gift Ideas?
If you aren't looking for grilling accessories for dad. Be sure to check out all our other gift ideas.
Dads love to cook or bake
These posts will help you find more gifts for dads who enjoy cooking, baking, and being in the kitchen.