Gift Baskets Ideas You'll Love Gifting
We have made our fare share of gift guides today we are sharing gift baskets for giving your favorite someone! It's an easy gift idea for Mother's Day, holidays like Christmas or other occasions. A gift basket might be gift idea you have overlooked? Have you ever thought of sending mom or someone else a gift basket?
I'm excited to be sharing a gift basket we received for free along with a few of our favorite gift baskets ideas and where you can see find them.
Gift Baskets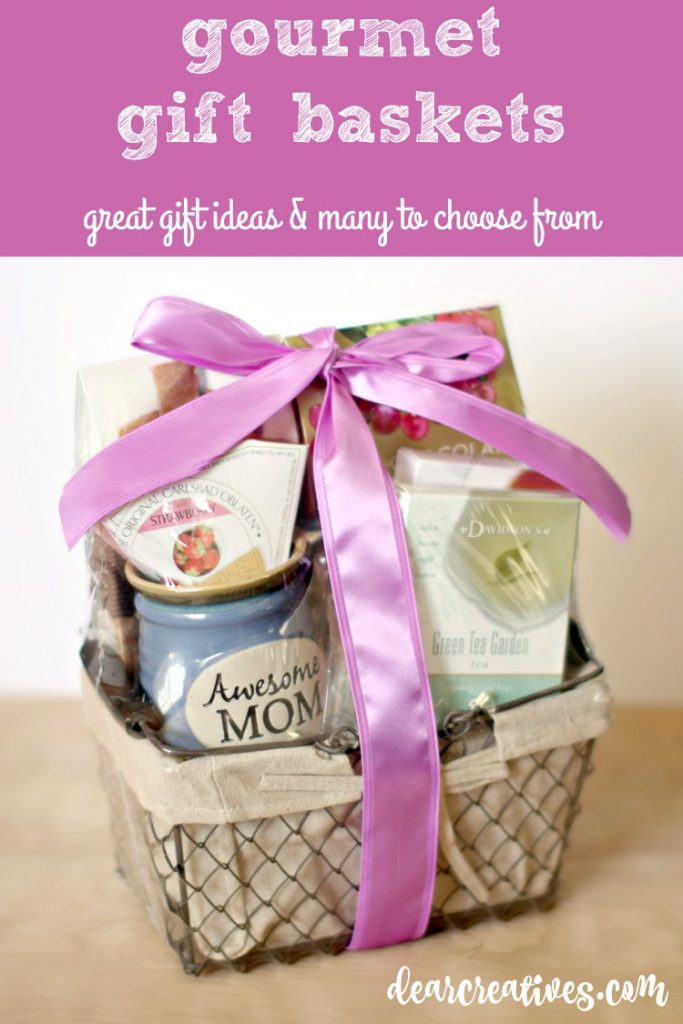 The gift basket we received (for free) (contest ended and prize awarded subscribe for all our posts and giveaways) are from GourmetGiftBaskets
.com We loved the gift ideas and gift basket selections we saw on their site.
Gift Ideas for Mother's Day
I haven't thought about sending gift baskets
very often. But, it makes a great gift idea for anyone, close or nearby! Gift baskets
are an easy solution for anyone who has family or friends who don't live nearby, like me! Bonus, a great gift idea for Mother's Day.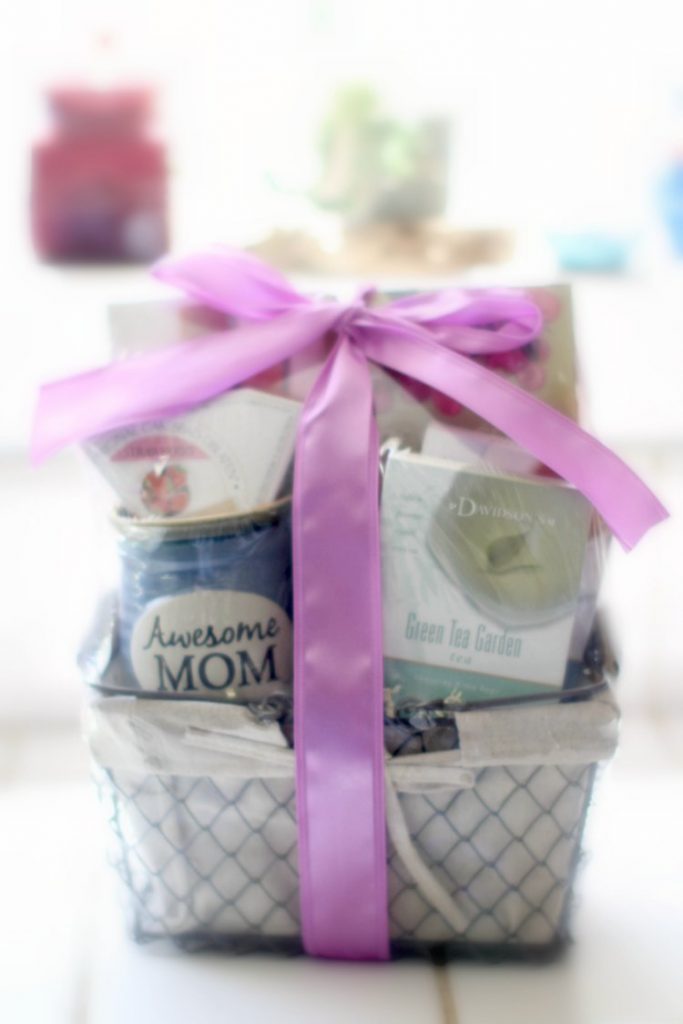 This is the gift basket that landed at our door. This is the Mother's Day Gift Basket. You can see a break down of all the items that comes in this gift baskets on their site, the link later in the post.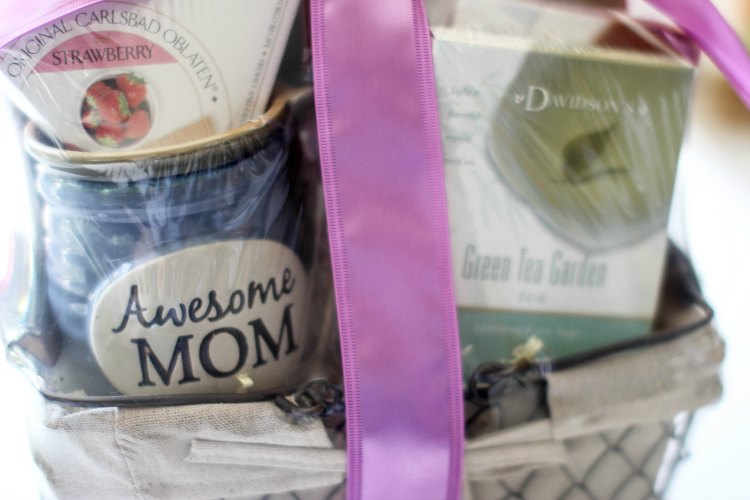 What I loved about it was the pretty ceramic mug, it had a selection of green and black teas, amber rock candy, and specialty cookies…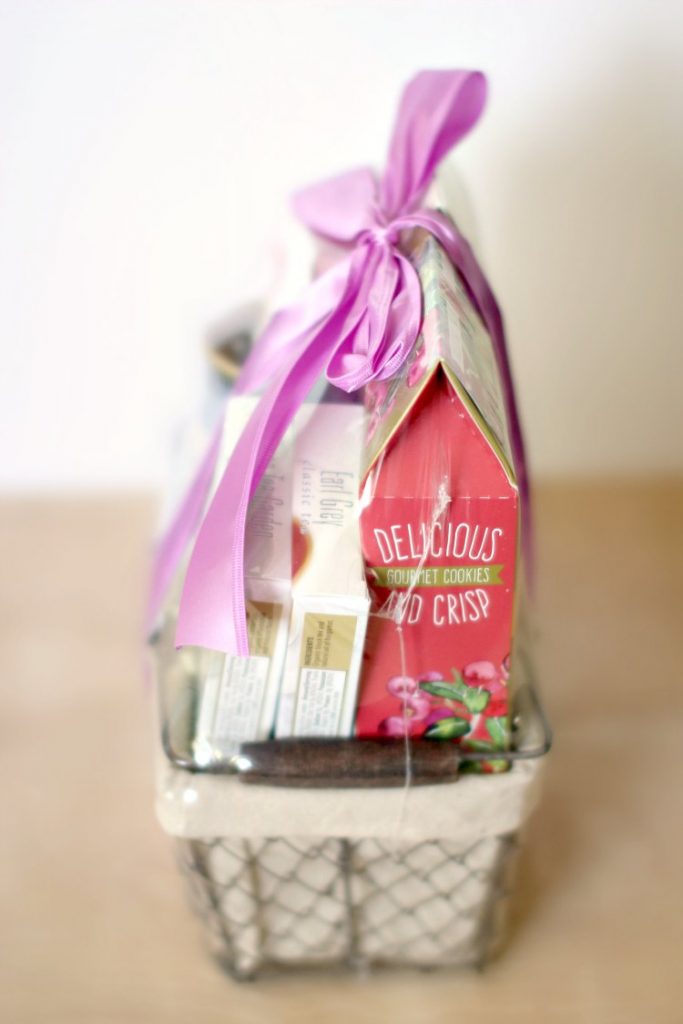 All this is sealed and tied up in a pretty lined wired basket. Which you can use after your goodies are gone.
Here's my silly teen who grabbed the package and said, "Happy Mother's Day." Well, thanks to GourmetGiftBaskets, of course I knew it was from them. They had a personalized note to me under the shipping boxes lid. You can include a message with yours.
Have you visited their site before? You can find them on Amazon too, which is perfect if you have Prime for shopping. We loved the selections of gift baskets for all occasions.
Gift baskets
Our favorite gift baskets
Happy Mother's Day Gift Basket which includes a selection of cookies and mug. This is a sweet gift basket.
Gardening Gift Basket is perfect for the mom who loves to garden or wants to start gardening.
Spa Gift Baskets these are awesome choices because honestly, what mom couldn't use a little at home pampering? Sam and I love our girly mom, daughter at home spa days.
Cocktail Gifts to Wine Gift Baskets you'll find a nice selection to choose from. I'm all for chatting out back on our garden's patio, while sipping an occasional beverage on a nice evening when staying in. Sip, sip.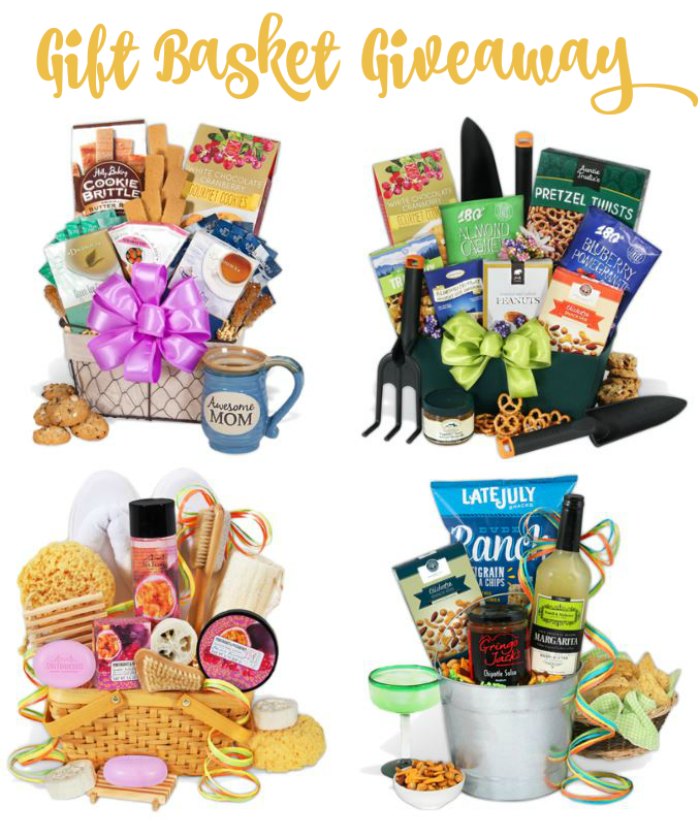 If you have Prime you can get free shipping on GourmetGiftBaskets
. On their site some of their selections even offer free shipping. They do offer expedited shipping.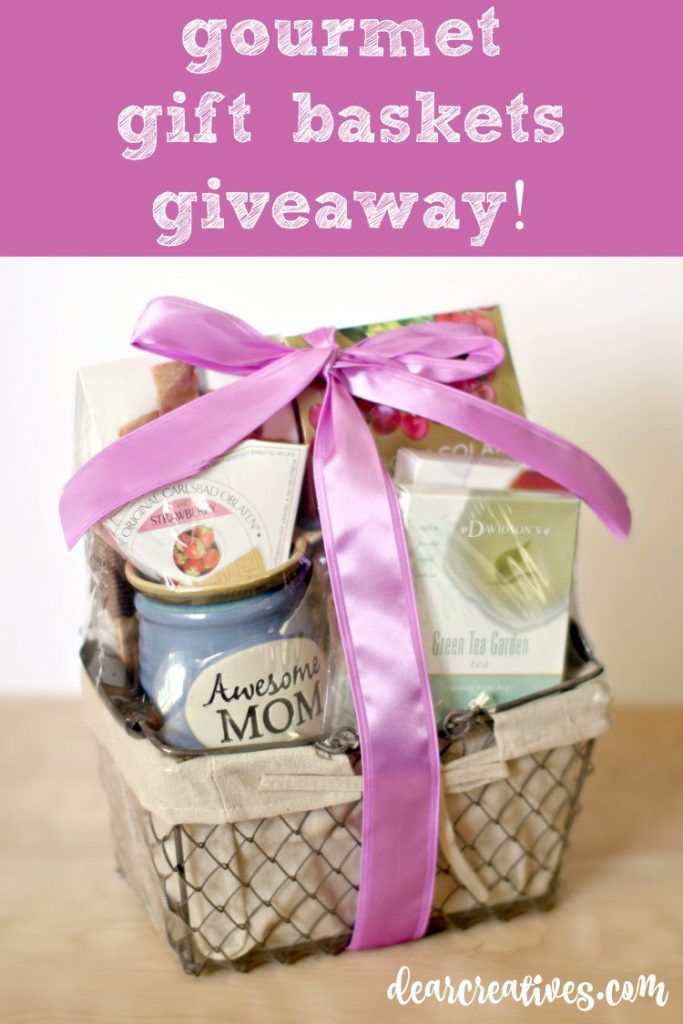 The giveaway ended.
Don't forget to subscribe for all our posts and giveaways! You get a free printable recipe binder.
More Gift Ideas: