Are you ready for a new planner? As a busy mom and small business owner planning is essential. That's why I am excited to share the best planner calendar from Denise Albright.
For me this upcoming year couldn't be busier. Sammie will be a senior, taking honors and college classes and on the tennis team. Not only will I be coordinating activities that I need to be going to with her. I'll be managing my blog business and upcoming celebrations for her graduation! Get me a box of tissues!
I will need to keep my life more organized than ever this year. Planning is essential to keeping all my appointments, business classes, content calendar, school functions, topped with senior year planning all calendared. I can not lose track of anything. Especially my hair appointments, sorry Tamara I know I have failed you a few times. Having a planner is going to stop the madness. I just wish it would stop grey hairs from growing out. Ha!
I love using a desk planner as well as online reminders. If you are like me then you can't miss this planner on sale with with 61% Savings. Hurry because this sale is a FLASH SALE!
The Best Planner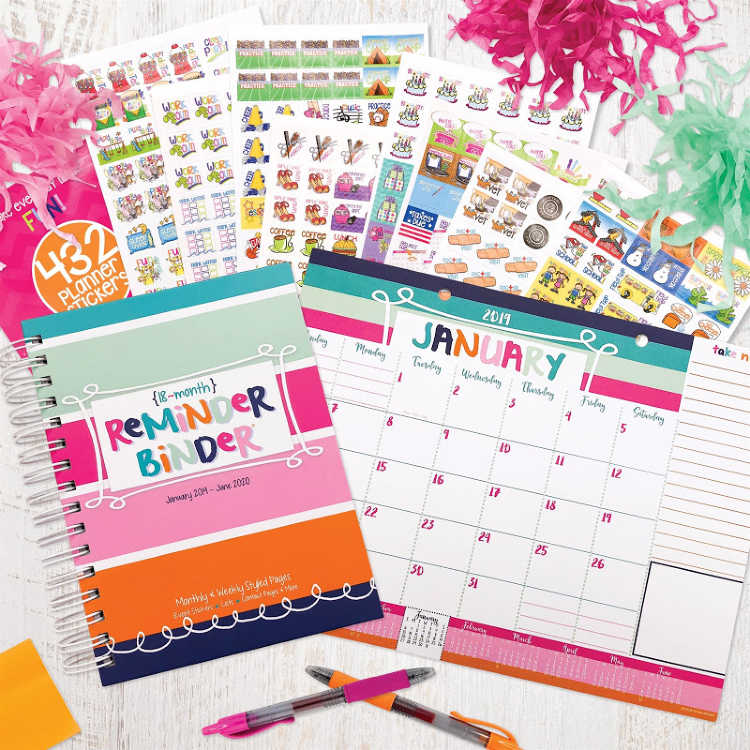 18 month Planner for 2019-2020
I know I am grabbing one for myself because this is one heck of a sale for this planner! The clock is ticking. I am already planning content for next year but, haven't update my planner that ends at the end of December. (I know at this price I'm getting a couple for gifts) Here's just a few things in the planners head over to see all the details.
Let me give you some information why this is the planner to own and keep track of everything! It's a personal organizer and life planner all in one.
It's super cute
Functional
Calendar for 18 months
Scheduling pages
Has plenty of room for writing notes
Plenty of room for reminders
Pages for Contacts
Stickers (four different themes to pick from!)
Ruler
Planners 2019
Are you ready to see the NEW Denise Albright Planner?! Many of you already own these great calendars and know the AMAZING quality. Some of you may not, but that's fine, you can rest assured that they are AMAZING!! Right Now you can get them at a huge SAVINGS!
I know this planner will be great for high school students too. Do you know someone who needs a little organization, productivity and prettiness in their life? Is it you?
Get organized, know your schedule, get more productive now and in the new year by planning!
Exclusive: 2019-2020 Planner Dream Bundle | Planner + Desk + Stickers
Start Date: 12-10-18 end date 12-12 18
Deal Was $49.95
Now $19.95 + FREE SHIPPING
Drop the mike! Because this deal will ships in time for Christmas! Double win for gifting your favorite person.
Grab a planner for a gift or yourself here.

New here? Don't forget to subscribe
What plans do you need to keep track of this coming year?