It's been a while since we shared a behind the blog post sharing photography, a bit of our day trip, and what's been going on behind the scenes. You know, blogger lifestyle. Or should I say, when you need to step back, and spend time with family, practice my outdoor photography, while enjoying the last of the pretty weather.
Do you equate Halloween, and the time change with fall really being here? I do. I thought you might enjoy a few photos of what fall looks like for us, at least on this day.
If you follow me on Instagram you will see more behind the blog posts, and photography. Over this past weekend we planned a full day of fall activities. We headed back to Avila Valley barn, Avila beach, and to the pumpkin patch, since Sammie couldn't go with us when her older sister was visiting.
You can read about that post here: Fun Fall Activities on the Central Coast . It was a whirlwind day. How many activities can you do in a full day? Ha, ha. Sammie put us to the test. After Avila barn, and the beach I decided we should stop for lunch before heading to the house for a pumpkin painting party.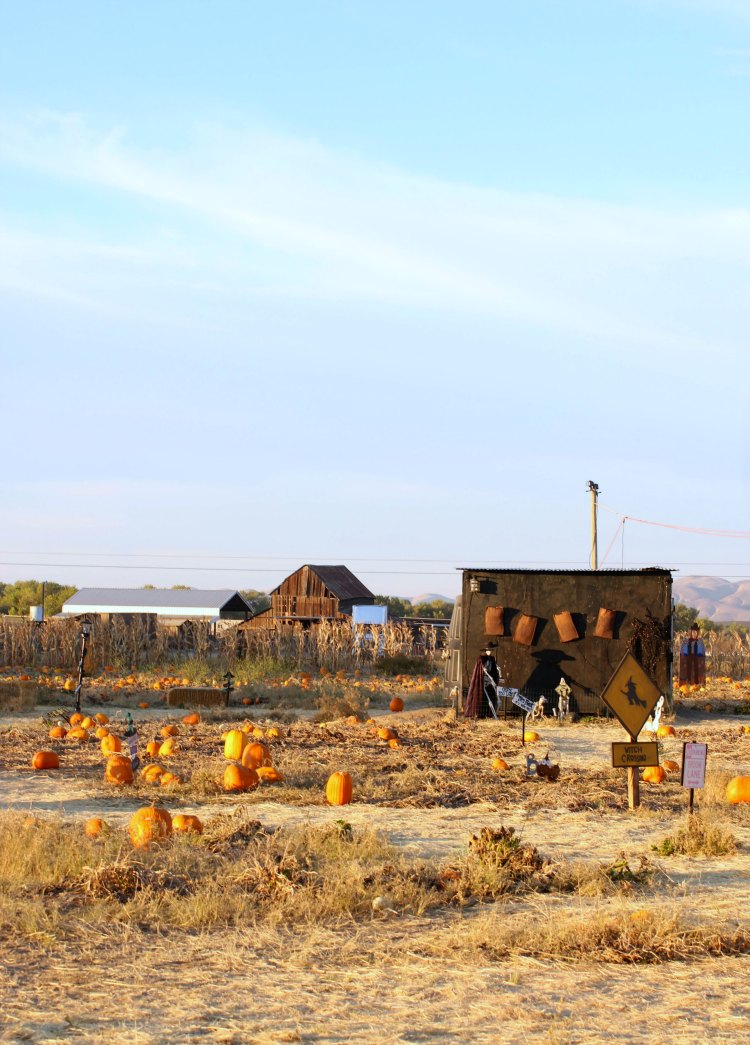 Sammie had invited two of her high school friends, and off we went. The River K pumpkin patch was our last stop for a pre Halloween run through the corn maze. We picked up our pumpkins earlier, and painted them. While waiting for the pumpkins to dry, headed to the pumpkin patch. About a 15 minute drive outside of town.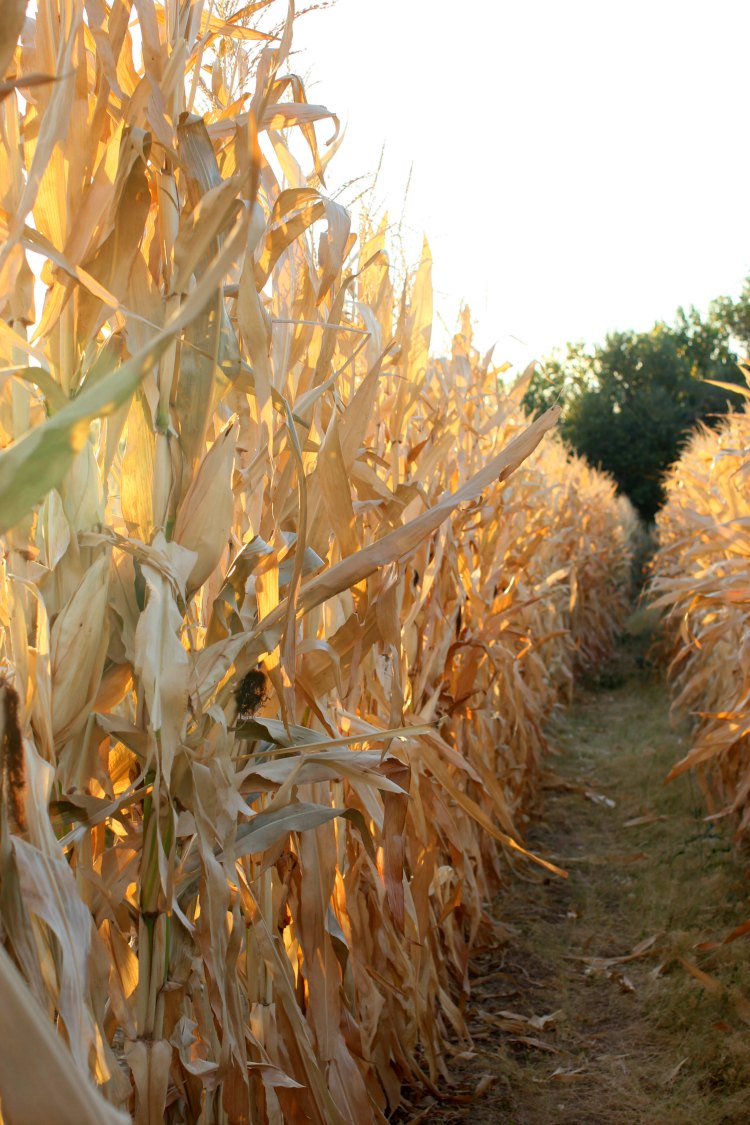 While they were going through the corn maze I decided to take a few photos at the pumpkin patch. The sunset, and dried corn stalks….
Typically, I love running through with them but, I suffer from migraines, and woke up with a mild one. I was lucky that it wasn't so bad that I'd have to cancel the day. Medicine, a few cups of coffee, drinking water and walking around did help. They are the worst.
Everything is changing in the fall. It always reminds me to take pause, reflect, and think about life. Things that are important to me. Time goes way to quickly!
The shift, from fall to winter comes quite abruptly for us, as we have the longest summers. We are only now getting our first rain, and taste of cooler weather. Yesterday, I actually wore a sweater all day, and had to put on socks as it's overcast, and sprinkling. lol Luckily, we had beautiful weather for our outing.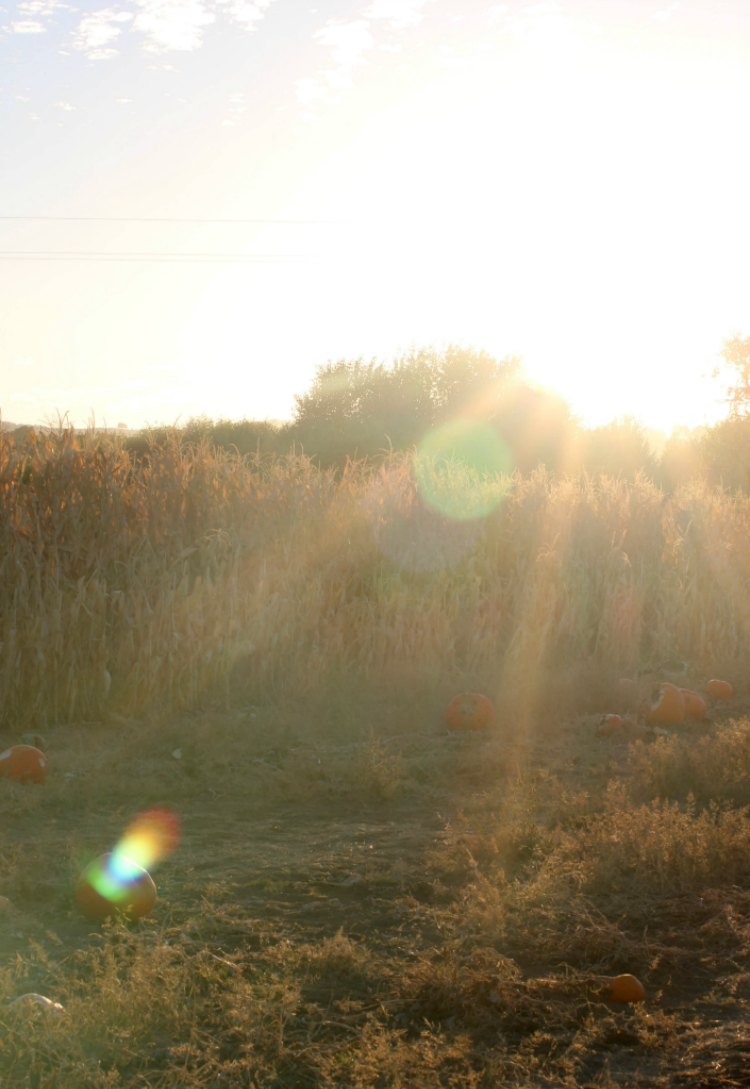 Leaves are falling, with the exception of the Oak trees all around the area. It's hard to believe we will jumping right into holiday season.
Photography Tips;
As a blogger, you do need photography skills. I am constantly working on mine, taking photography classes, and practicing. I really suggest, you invest over time, based on your photography skill level, and what your overall photography goals are.
I get asked all the time, what is the camera you use? So for all you wondering, I use this camera, and typically this 50mm lens. I got my lens used though, and the body new. Be careful if buying used equipment. One of my used lens crumbled inside, after using for a while. It was my zoom lens. I was so bummed.
If you are just starting out this 50mm lens might be a good choice for you. Be sure to research before buying. I actually need to send my camera in to be worked on. Keep at least one older camera for a backup camera, otherwise you won't have a camera to work with.
My photography tip is save up for the best camera your ready for at the time. One you can grow into a little bit, but not overwhelmed by.
Take photography e-courses, and practice photography
It took me forever to get out of auto mode. It was a few online photography courses I took that really helped me make the jump into manual mode.
I also have taken these online photography classes; product photography, and food photography. I've blogged about online classes, lessons learned, and shared photography tips, and take a way's ; part 1 here, part 2 here and here.
If your new to photography, want to hone in on your photo skills, or a blogger just getting started I hope these photography tips, and posts help you. You can also look for free upcoming online classes here.
What else is new behind the blog? Or coming up?
Stay tuned for a new holiday planner from us for you
We have a round-up of some great craft books we've reviewed (perfect for gifting or creating with for the holidays)
I'm working on updating my office work space
Hoping to finish our kitchen this fall (topping my home projects list)
Have some yummy recipes in the works
Holiday, Winter wreaths, and DIYs
I can't wait to share what new classes I'll be taking this fall/winter but, more about that later.
Are you new here? Be sure to subscribe, and never miss out.
What's new with you all? What types of photography, DIY, or recipes… would you like help with? Let me know, in comments or via social media.