Are you ready to make a pencil topper? Enjoy making a butterfly pencil topper from felt! Grab the free printable butterfly template, plus instructions to make this butterfly craft for a pencil topper. Looking for other felt crafts to make? Find them here, felt crafts.
Felt Butterfly Pencil Topper
Butterfly Felt Craft
Uses – Crafts for Kids, Teen Craft, or Adult craft! Felt Butterfly Pencil Topper – Make a pencil topper out of felt! Fun and easy felt craft.
List of Supplies (Amazon)
Need help learning basic stitching?
Helpful tutorials- hand sewing basic stitches
Video 1 Three Basic Hand Stitches
Video 2 – Basic Embroidery Sewing Stitches
How To Make A Felt Butterfly Pencil Topper
Instructions
Step 1
Print and cut out the template pattern. Trace them on the selected felt fabrics for the pencil topper. Cut out the traced felts nicely. The template includes 2 wings bases (front and back piece), 1 body (middle part), 4 teardrop patterns, and 2 circles for the wings patterns.
Step 2
Grab the wing base pattern you would like to use for the front side of the topper. Then grab the teardrops and the circle-shaped felt cutouts. Decide how you would like to arrange them on the front wing pattern. Prepare the needle and thread to stitch them on the wings.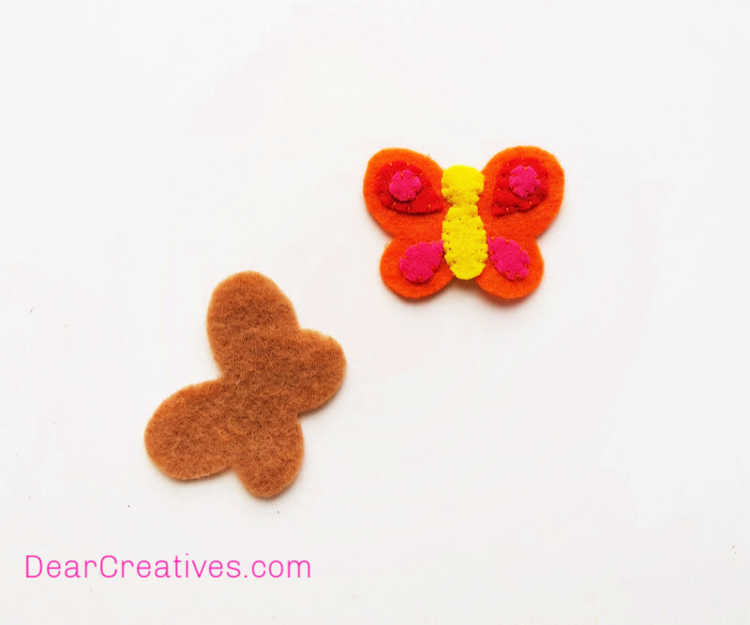 Step 3
Once you are done stitching the wing pattern cutouts on the front wing base, take the body pattern and stitch it along the middle of the front wing base.
Step 4
Now, place the stitched (front wing base) on the top of the plain wing base and stitch around the side but make sure to keep a small opening at the bottom end to insert a pencil.
Step 5
Start stitching from the bottom side of the pattern and stitch your way up. Stitch towards the bottom, near the previous stitch but keeping a small gap between the starting stitch and the ending stitch.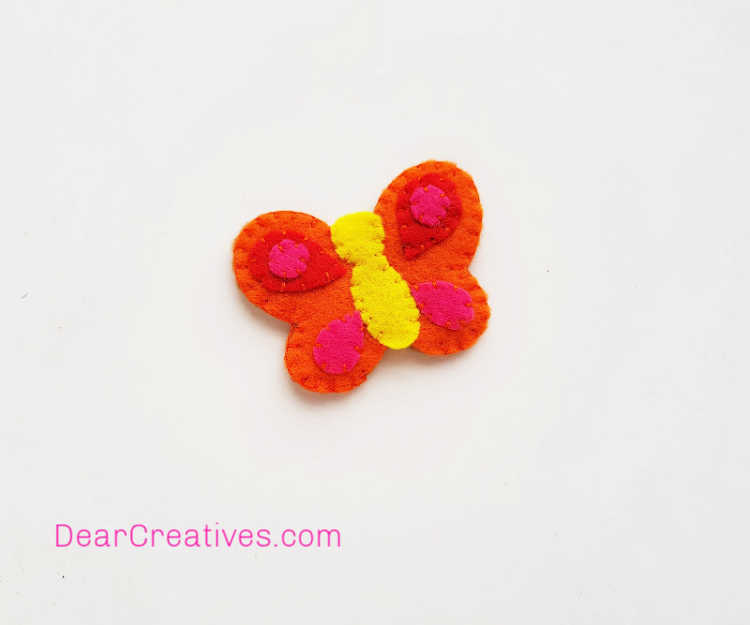 Step 6
Tie a knot or two, cut off the extra thread, and done!
DIY Butterfly Pencil Topper
Step 7
Insert a pencil through the opening at the bottom end of the felt butterfly topper.
Enjoy using your pencil topper or give it to someone as a handmade gift!
Butterfly Pencil Topper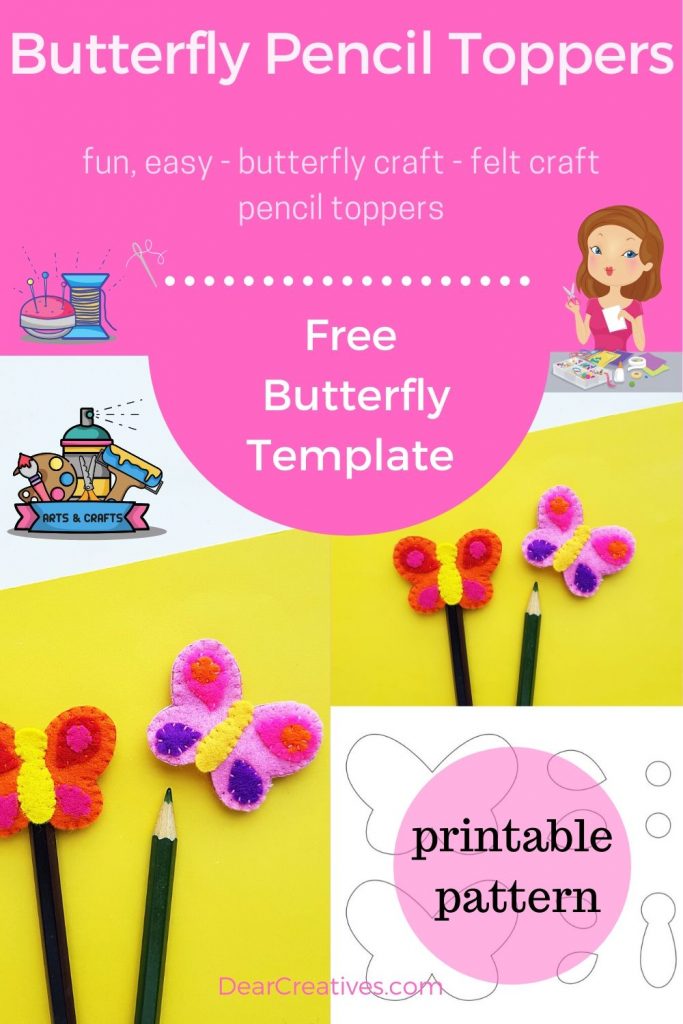 Adults, teens, and kids will enjoy making a pencil topper. They are easy to make from felt, easy to hand-sew, and include the butterfly template for a butterfly pattern. You can use the butterfly pattern for other crafts too. Enjoy making this craft when you are ready!
Related Content:
Butterfly Crafts
15 Butterfly Crafts For Kids To Brighten Your Day!
Felt Crafts To Make