Today I am sharing a round-up of easy kids crafts. These are crafts for kids and kids activities that can entertain the kids. With four week's of summer left here not only do I want to get Sammie's room ready for school but, I want to make sure she has plenty of fun activities to do in her spare time for those lazy summer days. I don't want to hear, "I'm bored." Plus, being the hottest part of summer here and indoors during the hottest part of the day why not get crafting? And with this round-up of 15 easy kids craft ideas you can too!
The craft ideas I am sharing are great for many ages. Help younger kids develop manual dexterity using their little hands by just helping them along. Then for the older kids grab the supplies and you may only need to help them if a special glue is needed. What ever crafts you do with the kids I know you'll enjoy picking a few of these or you can follow me on Pinterest where I have pinned and am building my Kids Arts & Crafts board or all my boards filled with great stuff! Don't forget to check out the artsy craftsy and DIY boards!
Kids Crafts
Now onto my top summer craft and diy projects that are sure to be boredom busters for the kids!
What I love about this DIY is that not only is it easy, it is using tee shirts that the kids have outgrown that maybe too worn to hand down to someone. Your bound to have a few laying around after cleaning their rooms for back to school clothes shopping right?! You'll find this tutorial over at NellieBellie.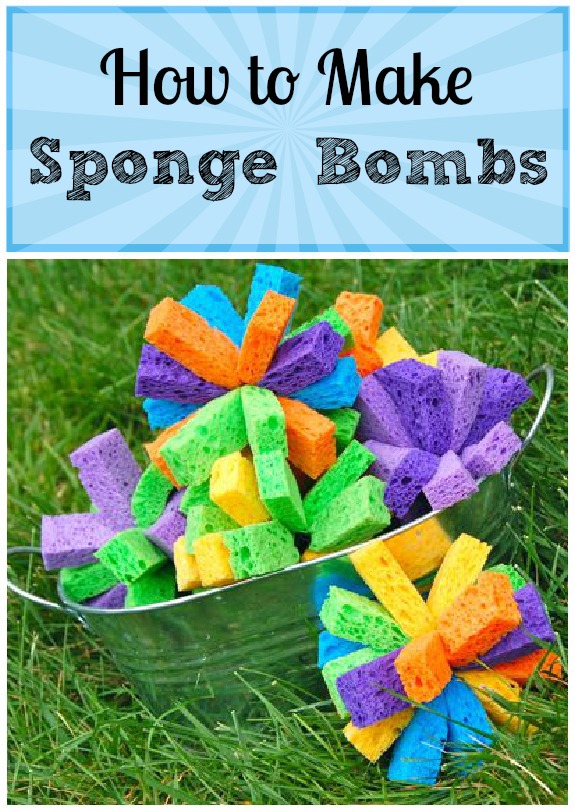 There may be times when you just have to get wet but, the pool isn't an option. Make a set of sponge bombs and have some fun! They are easy to make!! And there is a video tutorial to show you how quick they are. You'll be having a splash in no time find the full tutorial over at InnerChildFun.
Help your kids make a mini travel play set or make one for the younger kids. I can see all kinds of options with this project. Head over to your local hobby shop and pick up the kids favorite plastic mini toys, girl it up or just get wild! But, whether your traveling now, later or they just head out into the yard with their playset they are bound to have fun. Find this tutorial over at TriedandTrue.
I don't know about you but, having girls equals having nail polish. This DIY for washer necklaces is great for pre teen to teens. Heck you might enjoy this too! Cover a work space and with a few supplies they'll have an easy trendy necklace that they made themselves! Of course supervised that is. You can find the entire DIY at Small for Big.
10 Minute No Glue Washer Pendant DIY
Another Washer version! With just a few supplies like washers and pretty papers the creative options for this quick and easy washer pendant project can be done by older kids. You might even find yourself making a few. You can find this DIY at Mellywood'sMansion.
Homemade Slime DIY and Bubble Recipes
Kids Crafts
Have any kids crafts other projects to share with us? Don't forget to link up your posts at the weekly parties! You'll find more craft and sewing projects in the drop down galleries too! Be sure subscribe so you don't miss out.
What types of summer projects and kids crafts do you enjoy doing with your kids?