Dear Creatives, I used to have to get up for work extra, extra early. Now that I work for myself I still get up early to take Sammie to school & work but, not at 4am! I set up the coffee maker the night before & the Mr. makes it. I can smell it brewing & he always lets me know when it's ready. I get up have a cup waking up to the joy of a fresh brewed cup of coffee while having a moment to myself. Then check emails & get ready to hit the road (taking kiddo to school) with my travel mug <3 loving my coffee with me & back home. Then it's work on the computer! With another cup & some breakfast! Let me tell you a little more about why I love my coffee as much as I love taking back my mornings from the daily grind of commuting!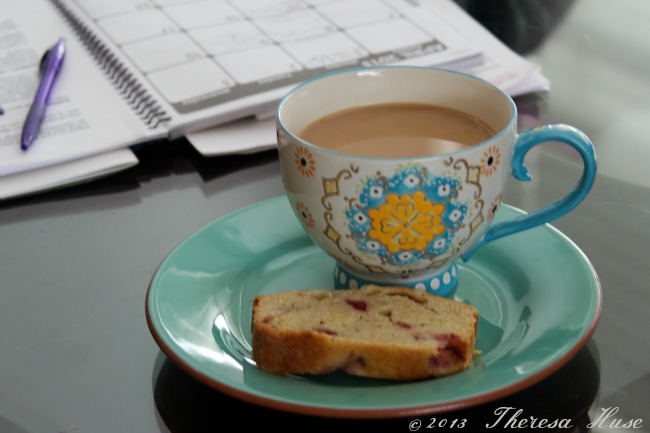 Me time is so important when you have a busy life whether working outside or inside the home. One easy way to take a moment to yourself is to brew up some of Seattle's Best Coffee! You can purchase Seattle's Best Coffee choosing from levels 1-5 or even Vanilla & Hazelnut. You can pick some up at your local Walmart store just like I did. To see the entire shop you can visit my Google+ Album.
I decided to try Seattle's Best level 3. I set it up for the Mr. the night before so all he had to do is push brew in the morning. It's the least I can do since he is up & out the door prior to us getting up.

I love that I'm not the one who has to push brew in the morning anymore! I mean really who wouldn't love waking up to fresh brewed coffee in the morning? Especially like this! Not to mention a kiss goodbye letting me know it's ready.
All I had to do was pour & add the cream since the Mr. brewed this batch up fresh grabbing his cup, then leaving it hot & ready for me. Yes, I like cream in my coffee. How do you take yours?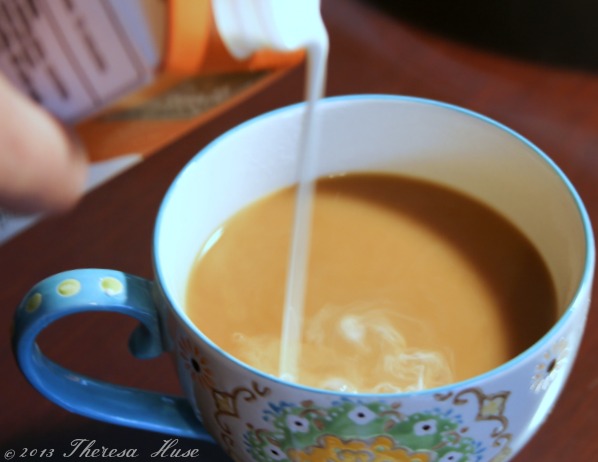 I decided to try Seattle's Best level 3 coffee because it is right in the middle & a medium blend. I love the aroma & the flavor of my selection. Want to start your day off right?! Let me show you how!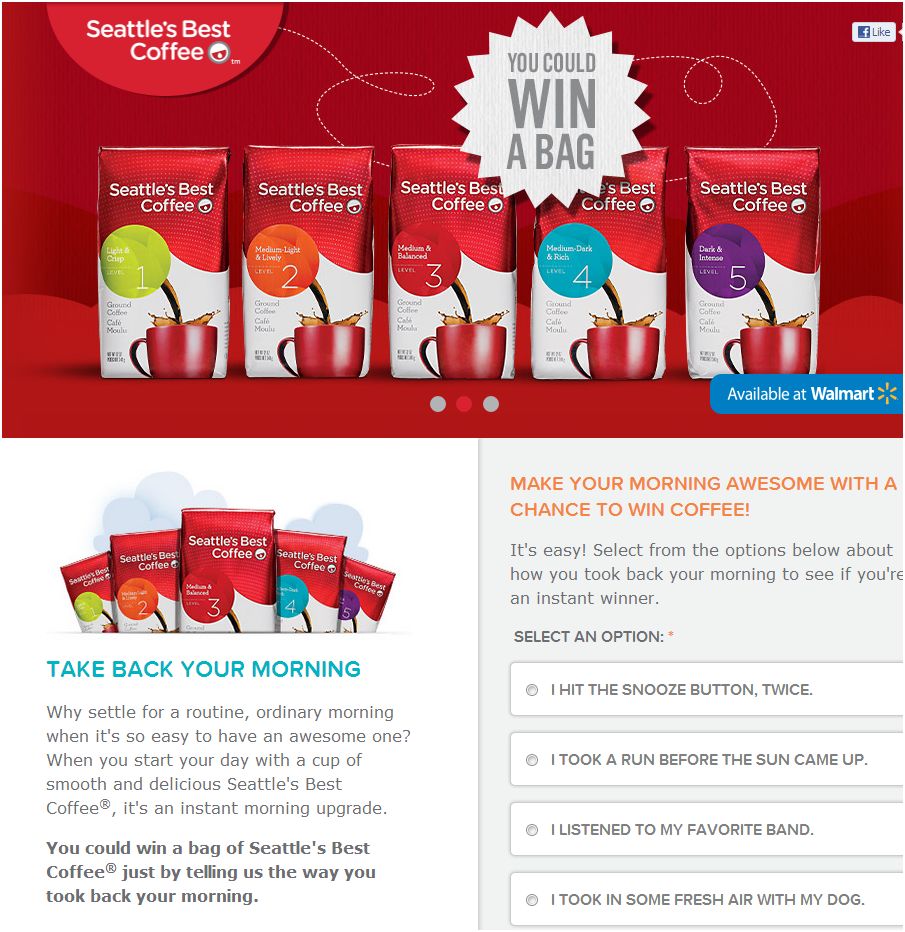 Visit Seattle's Best #TakeBackYourMorning  just select an option & you can even win a special prize! Your morning will be even more awesome if you did & won! Its so easy, free & only takes a minute. Not to mention if you don't win there's a coupon just for you to try a bag at a big savings! Want to connect with Seattle's Best & not miss a thing visit them here:
@Seattle'sBest Coffee on Twitter
Seattles Best Coffee on FaceBook
How do you take your coffee? What level or flavor would you try? 
I am a member of the Collective Bias® Social Fabric® Community. This shop has been compensated as part of a social shopper insight study for CollectiveBias® and Seattle's Best Coffee #cbias #SocialFabric #TakeBackYourMorning as always these are my honest opinions being shared with you about my shopping experience & review of the product.