Dear Creatives, I recently have been paper-crafting making some spring banners &. I am sharing just a few that I have made the other day. I used my Cricut to cut out the lettering & tag. I used to use stencils & write or cut them out. I love having a Cricut it makes it so simple for creating banners. I gathered up some pretty papers I had & went to work. Just load the paper, select size & cuts, previewing as you go along & cut. Then you carefully take your paper off the mat & begin to put your banner together.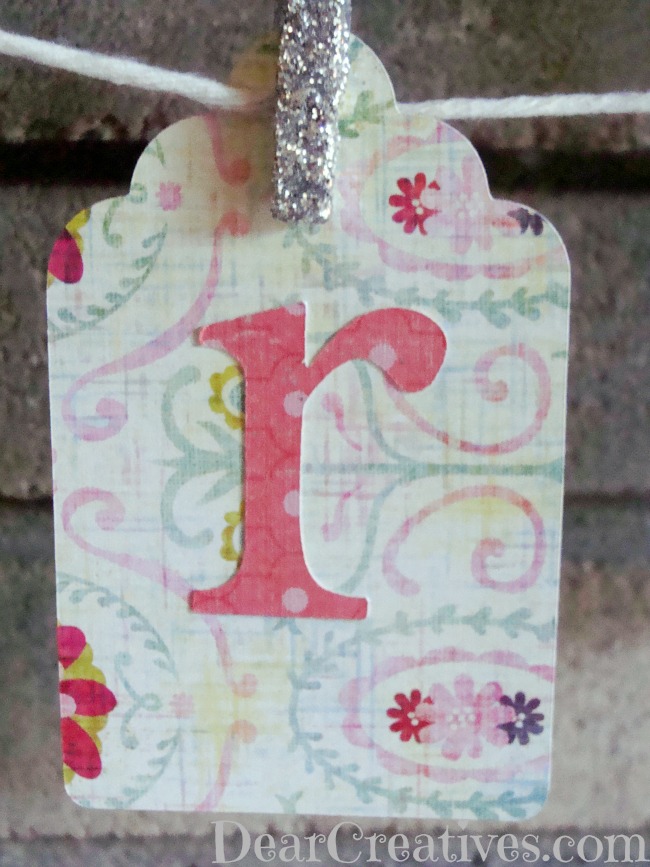 No hole punch needed for this one tag as it cuts it for you, although you can't see it due to the pretty glitter clothespins I used. Here's a close up of the papers I picked. Then I used a natural colored twine & glittery clothespins. I used the Plantin-SchoolBook-Cartridge which is a very versatile font which can be used for many projects. You can also see the New releases from Cricut! Cartridges, fonts & cute ideas in their project center, which will have you making things in no time flat if your new to Cricut. Do you have a Cricut?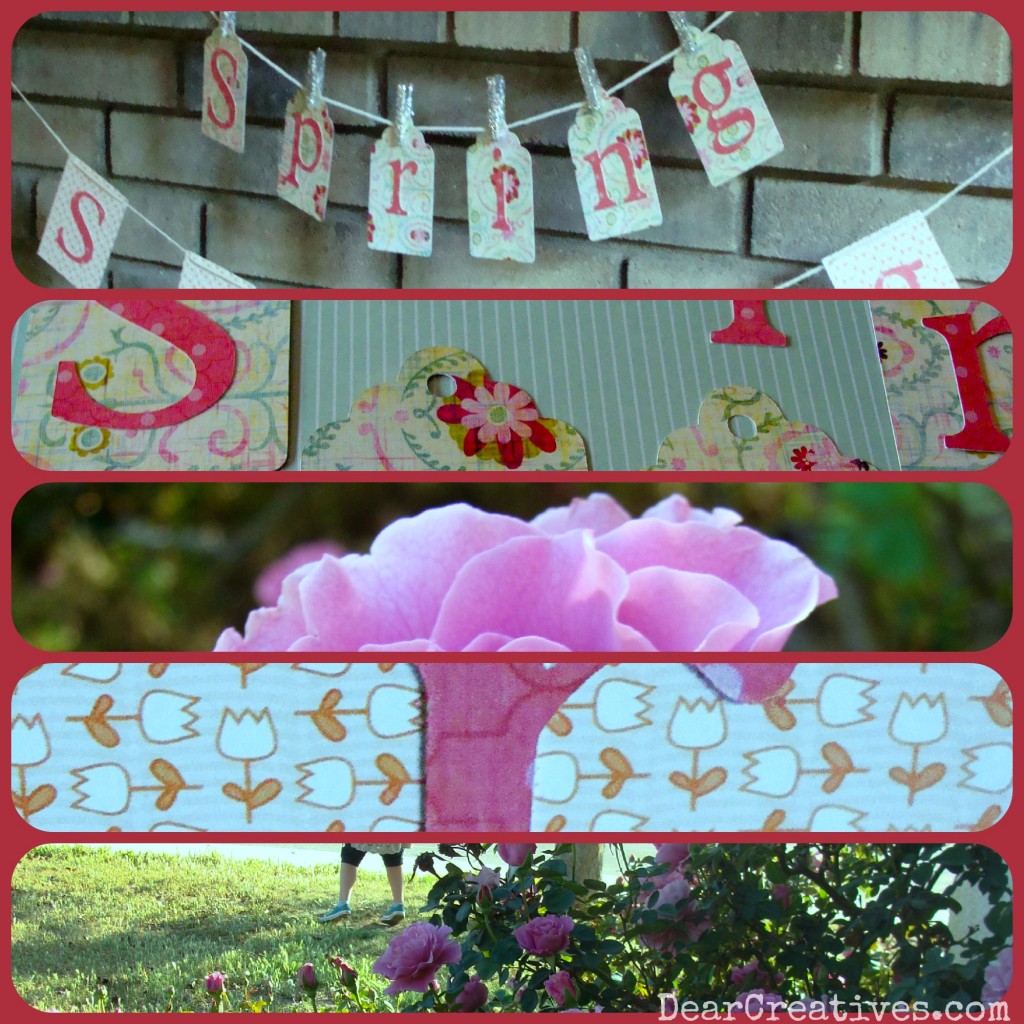 You can see on the second banner I made I just strung the twine across the front for a different look & used rectangles. I picked a pretty orange floral print paper with the contrasting rosy color. Sammie was swinging on the swing in the yard listening to music when I was working on this project. You can see my first signs of spring with blooming roses. They are so pretty & fragrant!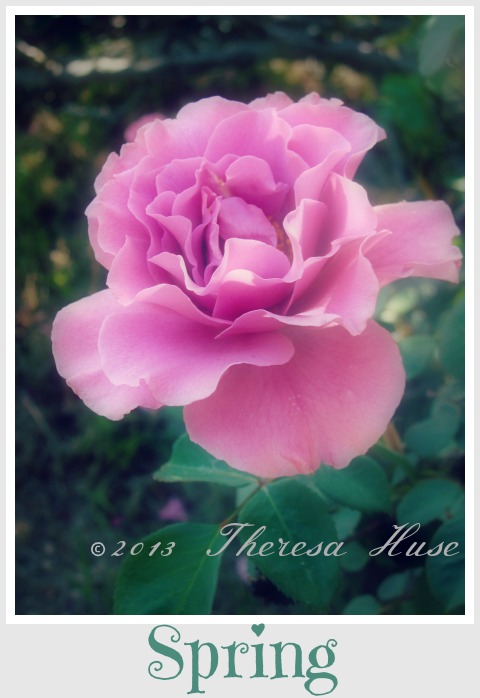 I couldn't help but, be inspired by the blooms in my yard. I took the time to take a few photographs. I hope it's starting to feel like spring where you are! If you'd like to see my other spring photographs just visit my portfolio site. I hope to get some better banner photos soon as I get a few others done, but had to give you a sneak peek!
If you'd like to get creative with a Cricut but you don't want to buy a new one you can Get $100 OFF the Reconditioned Cricut Expression Machine!
Has spring come your way yet? What are you crafting up this spring?