When it comes to back to school shopping I could say there are two camps. Get teen fashions and styles while there hot, and get them when it's just about clearance time. Honestly, there might be a third camp. Somewhere in the middle and that's where we tend to fall for back to shopping.
Of course what teen doesn't like the latest fall fashions? I know mine loves watching and wearing the latest fashion trends. Today we are sharing a few of our back to school favorites, and fall picks. Plus, how we deal with the bulging closet to see what they really need.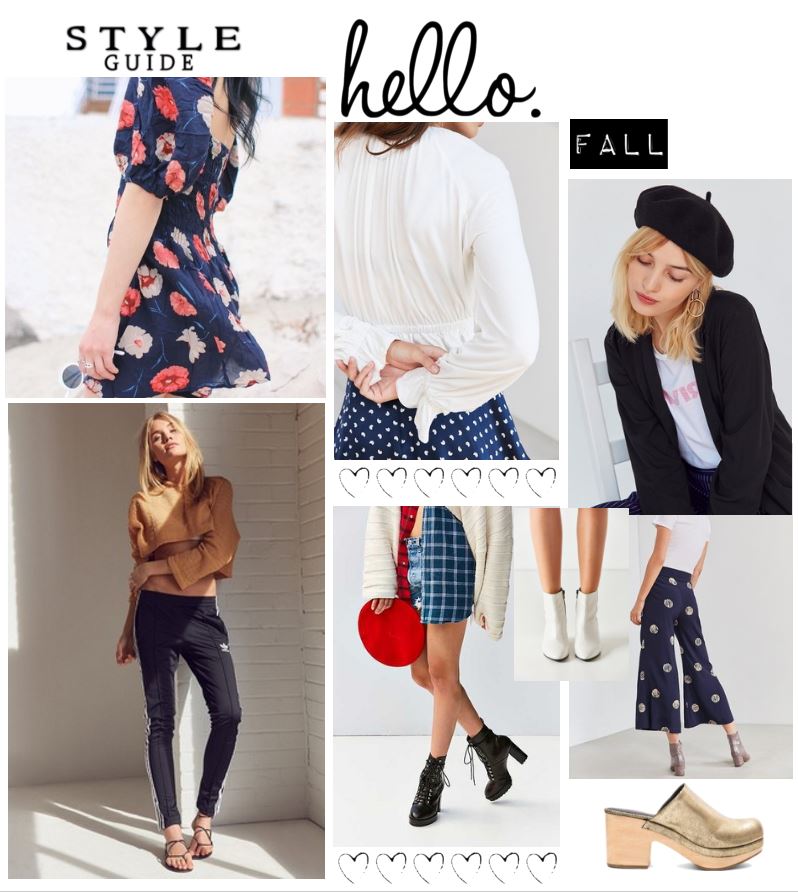 For us it's all about finding what is needed to update Sammie's already big wardrobe. She actually cleaned out boxes of clothes and shoes to donate just to hang up what she had. Our thoughts, purchase only key necessities and like last year head out to go for a girls weekend shopping spree a bit later.
How to find what your teen really needs for back to school?
Have them;
Clean out their closet (top to bottom)
Clean out their drawers (toss any unmatched socks, overused clothes, things with rips or stains)
And clean their room (ahem)
Donate outgrown, unwanted items and things they will never use
Make a checklist of what's needed
Our back to school basics include:
A durable backpack that can go with everything
Shoes
Light weight jacket as morning tend to get cool but, it's hot by afternoon
Pants you can wear when it's crisp in the mornings and hot in the afternoon like this Silence + Noise Sasha Accordion Pleat Culotte Pant
What's coming into style? Platform shoes and sneakers again. Embroidered clothes, cropped jackets and plaid flannel (a fall basic).
Sammie grabbed a cute romper the other day and this Kimchi Blue Patsy Smocked Romper reminded me of it. They look so adorable on and since she's not tall it makes it where it doesn't fall overly short. Perfect for back to school.
I was surprised by one of her must have's Women's Birkenstock 'Arizona' Soft Footbed Sandal. But, I have to say a good Birkenstock shoe is so comfy, it's got me rethinking them with all the new styles, and colors they have come out with. They used to have a factory about 40 minutes south of where we lived. Not sure where the new factory is but, they outgrew the old plant and moved after their huge success.
Although, we wanted to purchase the Birkenstocks we found this awesome vegan leather faux Birkenstock sandals. They are Madden Girl Bryceee Toe Ring Sandals, come in many colors, and styles. We picked their super stylish copper color. They are super comfy and cute. Perfect for wearing during our warm fall weather. The great reviews made this an easy choice. I agree for the money they are a great buy. Maybe we will get the Birkenstock's before next summer. Would you wear them? What color would you get? I also loved the Cognac Color.
Hot picks for back to school teen fashions
Jeffrey Campbell Top Peak Satin Platform Sneaker • Jeffrey Campbell •
BDG Embroidered Rose Cropped Denim Trucker Jacket • BDG •
The Ragged Priest Magpie Studded Denim Jacket •
BDG Darcy Plaid Flannel Hooded Button-Down Shirt • BDG •
Do you have a teen? How do you tackle keeping up with fashion must haves?