Pumpkin Brownies With Pecans – Oh hello, chocolaty, fudgy brownie goodness with pumpkin, cream cheese, and nuts. Do you love brownies? Have you tried brownies with pumpkin? This is a brownie mix recipe. It ticks the boxes that you want in a brownie a little gooey, cake-like, and is easy to make.
Looking for a different recipe to make? Pumpkin Recipes
Pumpkin Brownies With Pecans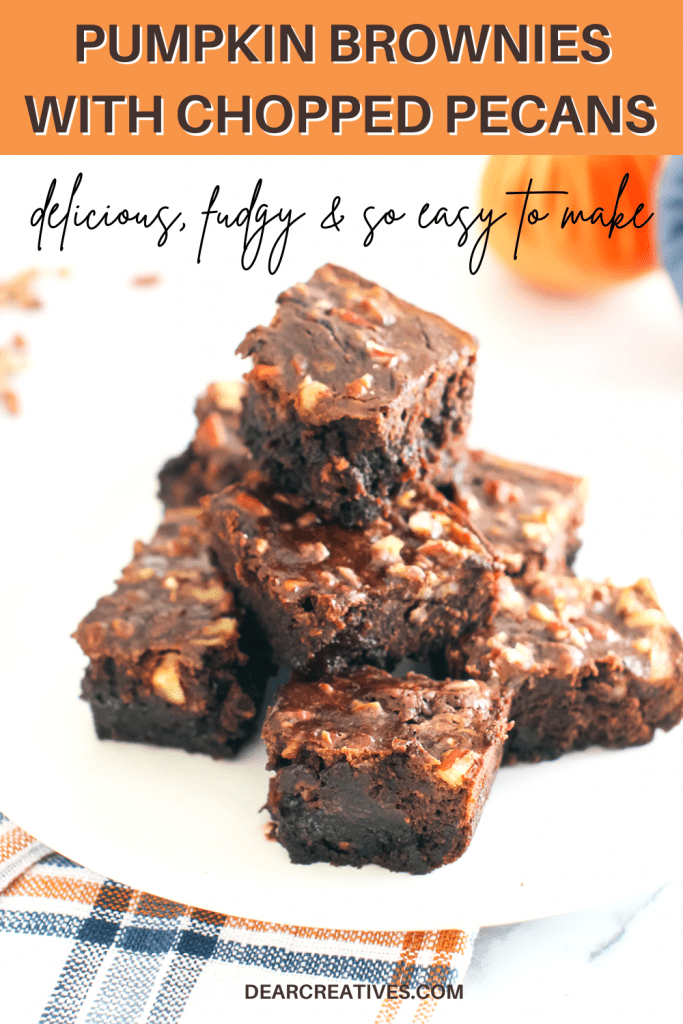 The combination of chocolate, pumpkin, and nuts says fall baking has arrived! You can make them any time you crave brownies, these make a great dessert. If you don't like nuts you can just omit this step!
Chocolate and pumpkin in a brownie is absolutely yummy! Serve this sweet treat with coffee, tea or milk. Top it with vanilla ice cream if you like.
Pumpkin Brownies Recipe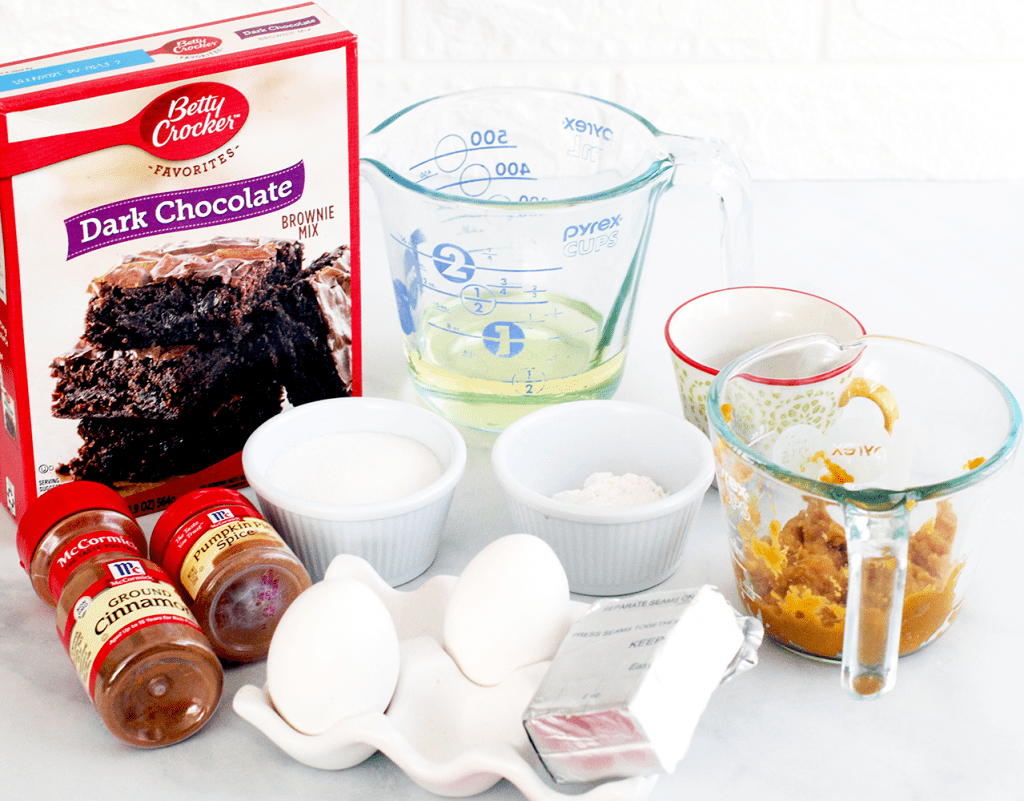 Ingredients
Brownies
NOTE: Use the ingredient amounts listed on your box of brownies and add 1 egg yolk.
Pumpkin Swirl Mixture
Topping
Instructions
How to make pumpkin brownies.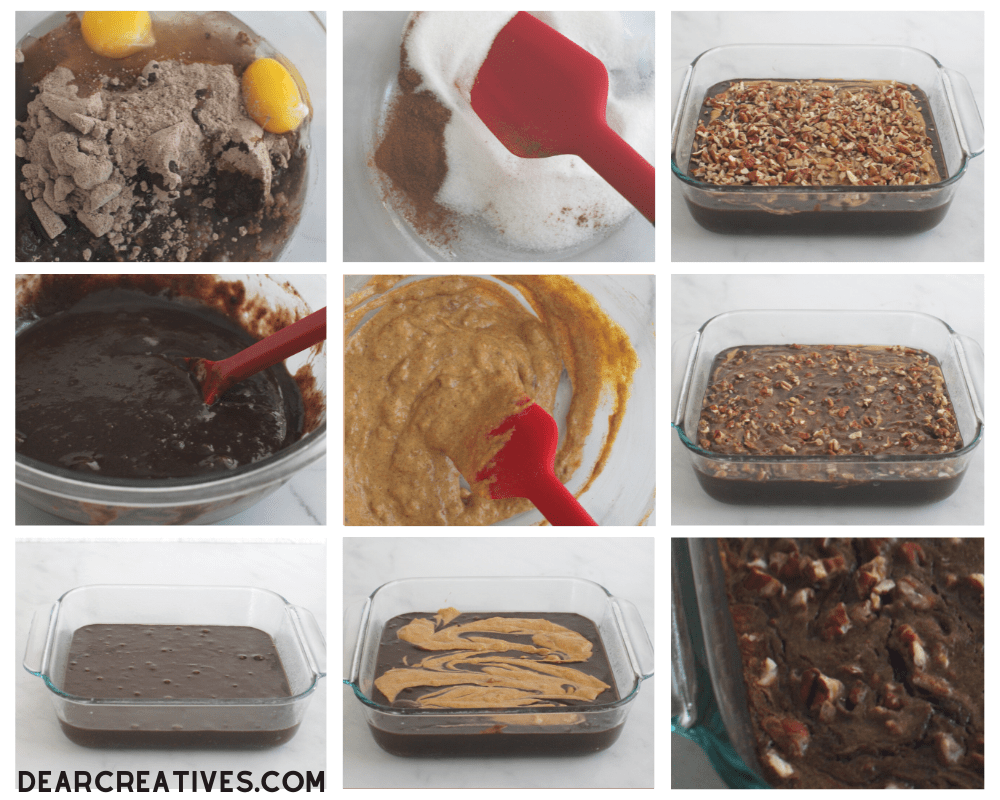 Preheat the oven to 350 F Degrees. And pre-spray a baking dish with Pam and set to the side.
Make the brownies according to the directions on your brownie box, plus add 1 egg yolk. Pour it into a prepared baking dish and set it to the side.
In a separate bowl mix together softened cream cheese and sugar.
Add the pumpkin puree, spices and flour (mix it together).
Dollop the pumpkin mixture onto the brownie mixture (that has been poured in to the baking dish).
Swirl through the mixture with a butter knife.
Top with the chop nuts. (This step may be left out if you can't eat nuts)
Swirl it through the mixture, incorporating the nuts.
Bake until the center is done. Bake it about 30-40 minutes.
Cool the brownies completely before slicing them! After cooling you can chill the pan to get a cleaner sliced brownie cut.
Additional Notes: Baking and cooling times may vary slightly. Test your brownies with a toothpick before you get to the end of the bake time. Let the brownies cool on the counter (on a trivet) prior to adding them to finish cooling in the fridge before cutting.
Can you use other chopped nuts?
Yes, you can use chopped walnuts.
Easy Pumpkin Brownies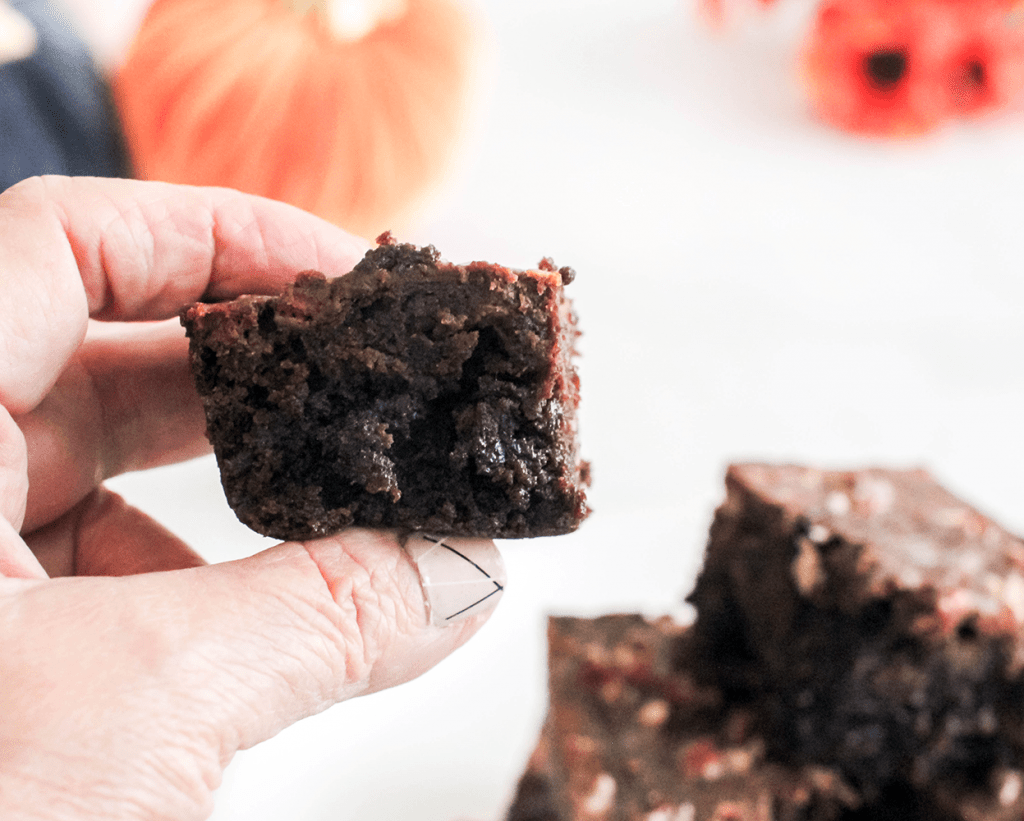 The brownies can be served cut. Or add vanilla ice cream or whip cream to the top. Enjoy!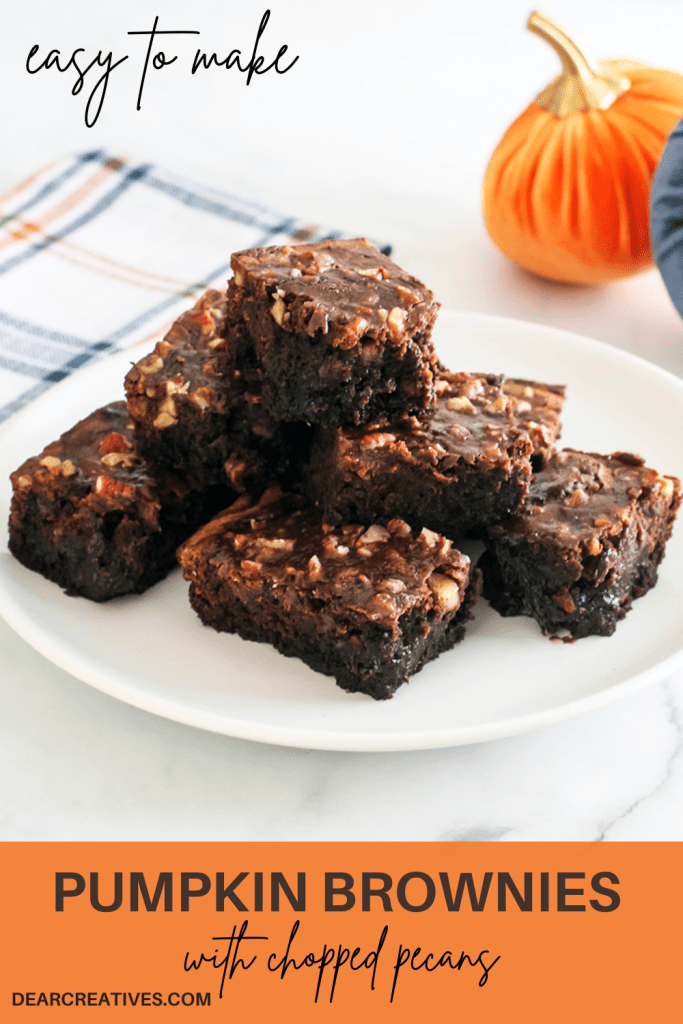 Print The Recipe
The recipe I adapted was Betty Crockers Pumpkin Swirl Brownies