When was the last time you had a sandwich that made you drool? We make them so often for lunches. We make them on the weekends and during the holidays we love creating delicious sandwiches with left overs such as turkey, ham and roasts. Today I have a giveaway and my Ultimate Sandwich Recipe; a drool worthy Turkey Club Sandwich made with Homemade Garlic Dijon Spread and Cranberry Raspberry Orange Sauce. (This recipe isn't hard at all!)
I have always loved good breads. If it wasn't homemade, or straight from the bakery, a good Organic bread tops my list for making my sandwiches. There is something good about knowing that your using and eating quality ingredients. Whole grains equal a healthy, delicious lunch for my family and even yours if you choose.
For today's Ultimate Sandwich Recipe it doesn't even need to be near the holidays to make and enjoy this sandwich. What's great about this sandwich is that it's a crowd pleaser and easy to make.
Here's how to make Turkey Club Sandwich with Garlic Dijon Spread and Homemade Cranberry Raspberry Orange Sauce;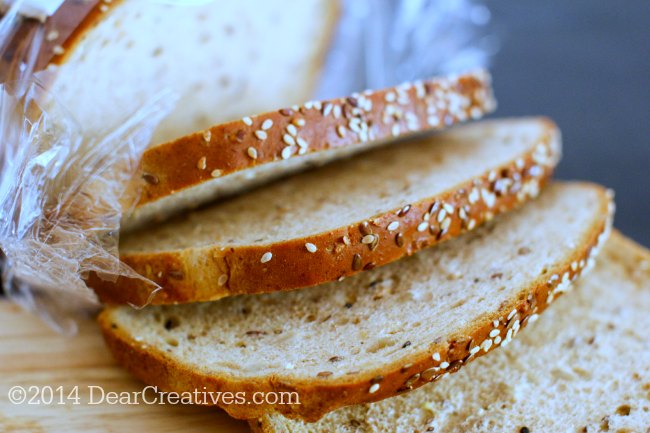 I recently had the chance to try the NEW Oroweat® Organic bread I picked the whole grains and seeds. I enjoyed this bread so much I've had toast for my breakfasts with my coffee. For lunches I'm been making my favorite veggie sandwich. I know this bread is going to be a new staple in my home!
Want a chance to win Coupons for 3 loaves and a $25. gift card to try this recipe? Just enter via the RaffleCopter at the end of the post!
Let me show you how easy it is to make The Ultimate Sandwich;
Gather your ingredients.
I made a list for the three steps to make it easy. The spread and cranberry sauce can be made ahead of time. The same day or the day before.
Ingredients and how to make the Garlic Dijon Spread;
Crush 1 garlic clove
2 Tablespoons mayo
1 Teaspoon of Dijon Mustard
Mix all these together and add salt and pepper to taste
This is enough to lightly coat 2-3 sandwiches on one side. You can easily double the recipe or adapt it. Keep refrigerated until needed.
Next Cook your homemade cranberry sauce. The sauce can be made a day in advance. It's so easy and well tastes so much better homemade. It only takes about 10-15 minutes. If making it the same day allow for cooling! For this recipe I cut the recipe in half since there is only three of us on the day I made this. It will easily serve six if using the recipe below.
Cooking Directions and how to make the homemade Cranberry Raspberry Orange Sauce;
1 bag fresh cranberries
1 cup sugar
1 cup water
1/2 orange (quarter and squeeze juice)
4 Tablespoons Raspberry Jam
Take a small pot out add one cup water, 1 cup sugar and cranberries to the pot. Bring to a boil reduce to a simmer and cook 10 minutes stirring occasionally. Next add the 1/2 an orange squeezed into the pot and add the jam. Stir and cook a few minutes longer. Let cook slightly prior to spreading or store covered in the fridge until needed. * See step by step /print recipe here
For the sandwich we used your left over roasted turkey meat or grab your favorite from the deli. Every club sandwich has a delicious bacon.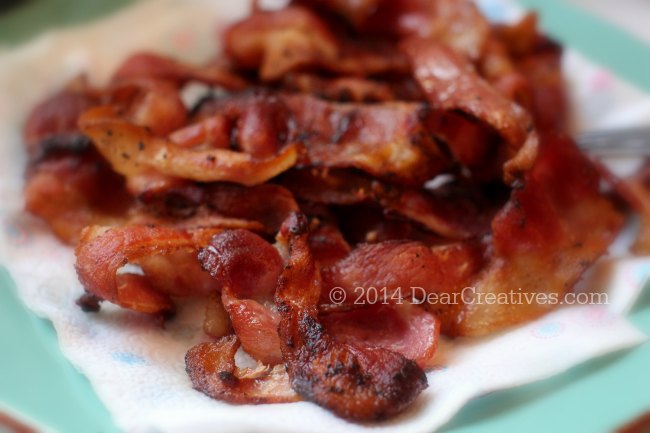 Cook your bacon and set aside.
Assemble your sandwich. Start with the Dijon spread on one side and the cranberry sauce on the other side. Layer bacon, turkey, lettuce, tomato and avocado on the cranberry side of the bread and top with the other side. But, any way you stack it's going to be oh, so good!
You'll find this is going to be The Ultimate Sandwich! Men will cry for another one. Children well, serve them peanut butter and jam if you must. You'll be whipping off your aprons and enjoying this sandwich in about 30 minutes!
Here's the Turkey Club Sandwich ingredient list;
The NEW Oroweat® Organic Bread
Left over Roast Turkey or Roast Turkey from the deli
Lettuce
Tomato
Avocado
Bacon (cooked)
Homemade Cranberry Sauce
Mayonnaise and Dijon Mustard Spread
Optional ingredients; Sprouts, Red onion & Cheese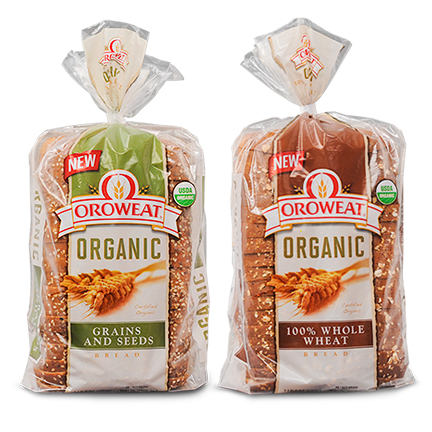 The New Oroweat® Organic Breads;
Made with organic ingredients and whole grains, NEW Oroweat® Organic breads are the delicious way to feel better about eating better
Available in 100% Whole Wheat and Grains & Seeds varieties, both are USDA-Certified Organic
"The coupons for free product, Oroweat® information, and gift card have been provided by Oroweat® so that I could try the product and share my 100% honest thoughts and information about Oroweat® Organic bread. The prize for the Giveaway is sponsored by Oroweat® and will be sent to the winner! (*I am responsible for the giveaway and Oroweat® is only providing the prize.) The images and opinions expressed in this post are my own and do not reflect the opinions of Oroweat®."
Enter the giveaway! (U.S. residents only) With Mailing address/no PO Boxes.
Locate your Oroweat® store and use the 360° tool to see what's inside and discover where you can find Oroweat® Organic breads at a store near you!
What is your favorite sandwich?