Recently I had the chance to review a soon to be released children's music CD ¡Uno, Dos, Tres con Andrés! Andrés Salguero A native of Colombia (now living in the Washington, DC area), Andrés Salguero brings an authenticity to his musical work. What I love about his children's CD is his cultural music combing both English and Spanish languages. Andrés ¡Uno, Dos, Tres con Andrés! is set to release in April, to honor El Día de los Niños. I am also sharing his in person performance dates starting March 1 through July, along with where to preview and purchase his music which will appeal to families.
Andrés takes families on a fun-filled, high-energy musical tour of countries such as Mexico, the Dominican Republic, Colombia, and Argentina, with an emphasis on experiencing the real music of each region — salsa, bachata, plena, mariachi, and more — while learning mucho Español along the way.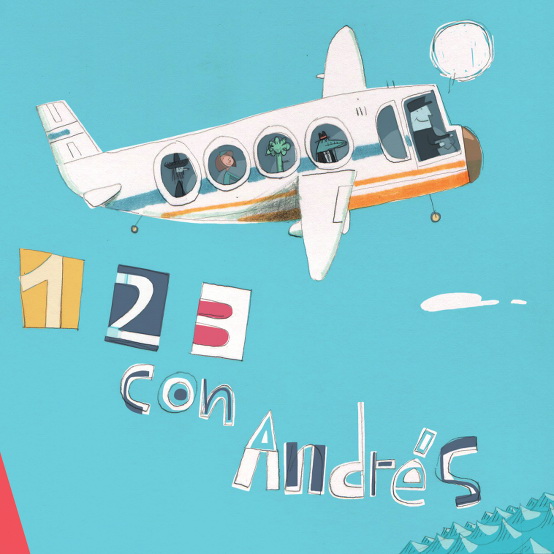 This is a family friendly CD ¡Uno, Dos, Tres con Andrés! that will appeal to many ages (5-10yr) the songs are the CD are:
Hola Amigo
Salta Salta
Los Colores
Nuestra Fiesta
La Clave
If I Had A Mariachi
My Friend Manuel
Love Song
Where Does My Salad Come From
Daddy Was A Migrant Worker
O Papa
You can preview the songs via Andrés site and links shared below.These songs will have your kids dancing, singing and enjoying the music while giving them an appreciation for many types of music! Not to mention learning words from other languages. I think you'll find that even younger children from age 2 -10 yr. will enjoy this CD easily.
Salsana Records
$10.00
Ages 5 – 10
Run time 31 minutes
These original songs by Andrés Salguero represent a joyous treasure trove of Latin rhythms and instrumental colors featuring the talents of such world-class artists as renowned percussionist Hector "Coco" Barez, living legend of Latin jazz Al Williams III, and award-winning jazz trombonist Kevin Cerovich. Michael Lazarus, whose track record includes the 2013 and 2014 GRAMMY® winners for Best Tropical Latin Album, took over the mastering of ¡Uno, Dos, Tres con Andrés! Illustrations by award-winning Colombian artist Carlos Diaz Consuegra grace the CD's beautiful Spanish/English lyrics booklet and cover.
Disclosure: I receive music files to listen to of all the music and will receive copies of the CD from facilitating my review. These are my 100% honest opinions.
¡Uno, Dos, Tres con Andrés! will be available online at;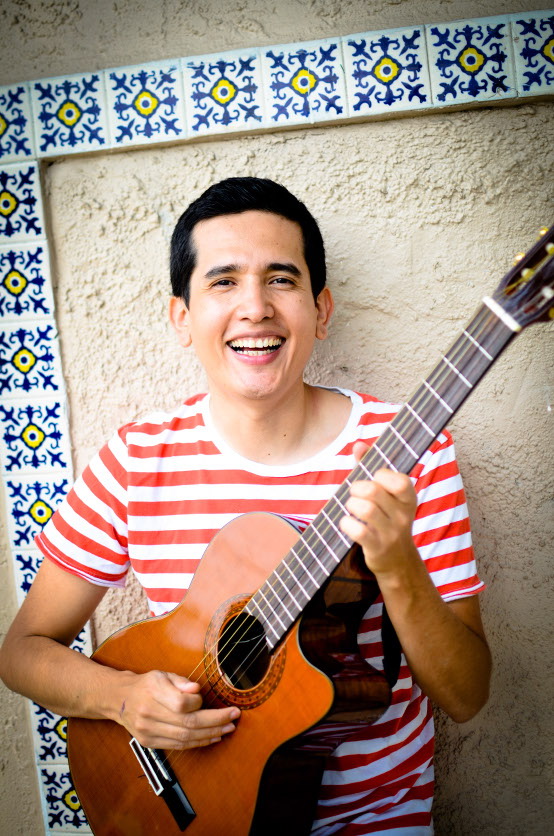 ANDRÉS SALGUERO In Performance March to July;
March 1 – The National Theatre – Washington, DC
March 22 – World Café Live – Philadelphia, PA
April 22 – 25 – Library Tour – Boston, MA, to celebrate El Día de los Niños.
May 3 – CD Release Show! Old Town Theater – Alexandria, VA
July 12 – Family Day at La Casa Azul Bookstore – NYC (in partnership with the Latin Alternative Music Conference)
Want to find out more about Andrés Salguero:
I hope you and your family enjoy ¡Uno, Dos, Tres con Andrés! and if you are able get a chance to see a live performance!
What kinds of music do your kids listen to?