Do you enjoy making blackberry muffins? Today we are sharing a recipe for Blackberry Peach Muffins. There is still an abundance of peaches and blackberries where we are. What about where you live? Temperatures are cooling a bit over the weekend, which had me trying and baking muffin recipes. I decided to use peaches and blackberries. I love muffins with fresh fruits and oats. Do you? If so I hope you enjoy these blackberry muffins.
Of course, if you don't have them in the season you can easily adapt the recipe by using frozen fruits. They are always picked at the peak of the season and good too. Just roll them in a little flour so they don't sink to the bottom of the muffins.
Blackberry Peach Muffins
Blackberry Muffins
When you break these muffins in half you can see the big blackberries and other pieces of fruit inside. Warm or cooled these are great with butter spread onto the blackberry muffins.

Pair your muffins with your favorite coffee or tea.
Ingredients
1/4 cup brown sugar
1 tsp. vanilla
1/2 cup sugar
1/2 cup vegetable oil
2 eggs
8 oz. Vanilla Yoplait Yogurt
1 basket of blackberries
1-2 peeled and chopped peaches
1 tsp. cinnamon
1 cup white flour
1 cup wheat flour
1 tsp. baking powder
1 tsp. baking soda
(crumb topping ingredients below and in the printable recipe)
Muffin Recipe Instructions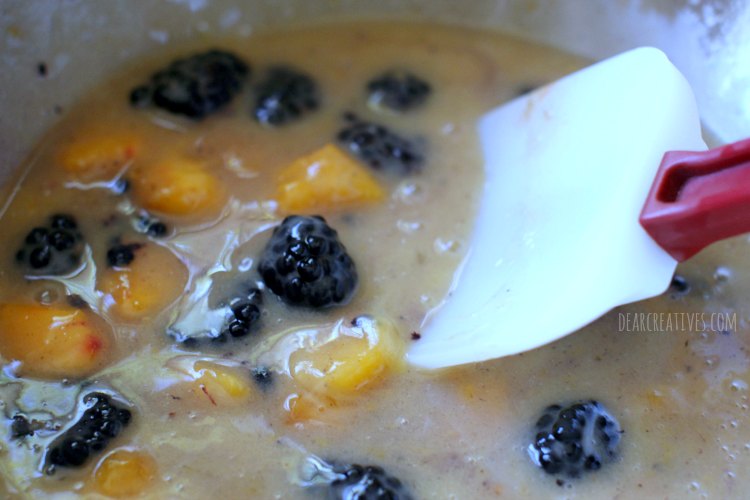 In a large bowl add sugars, oil eggs yogurt and vanilla mixing all together * add the fruit after flour mixture is mixed in, see steps below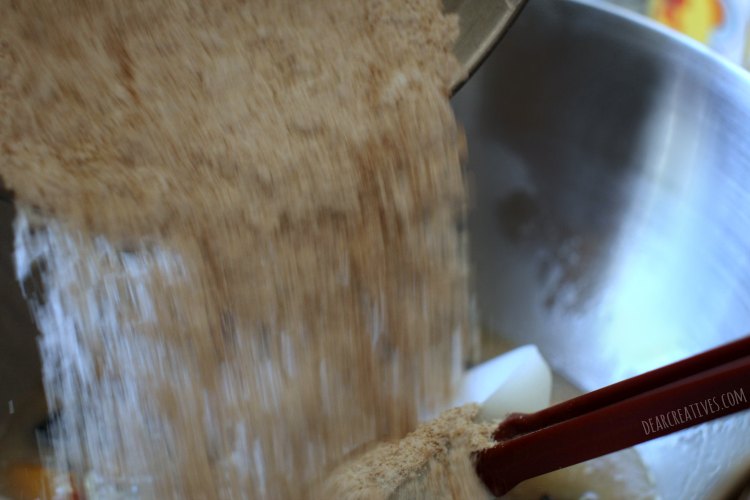 In a medium-size bowl add flours baking powder, baking soda, and salt mix together
Next, slowly add flour mixture into the wet ingredients stirring as you are adding it in
When all together mix in fruits and stir gently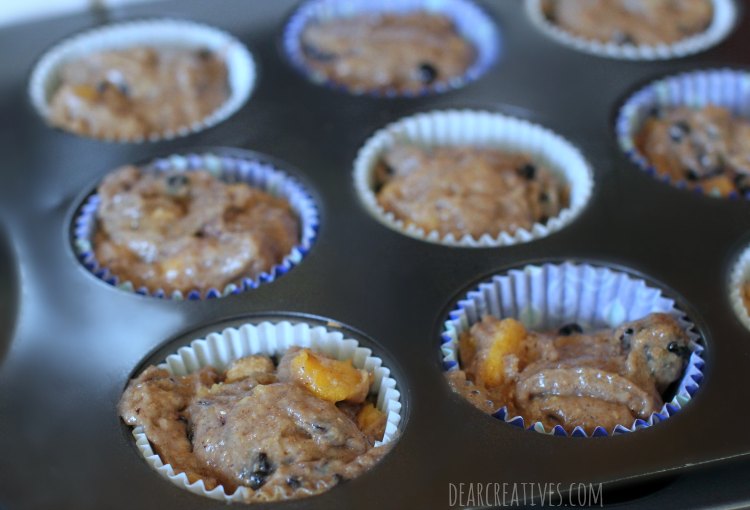 Add to lined cupcake pans when fully mixed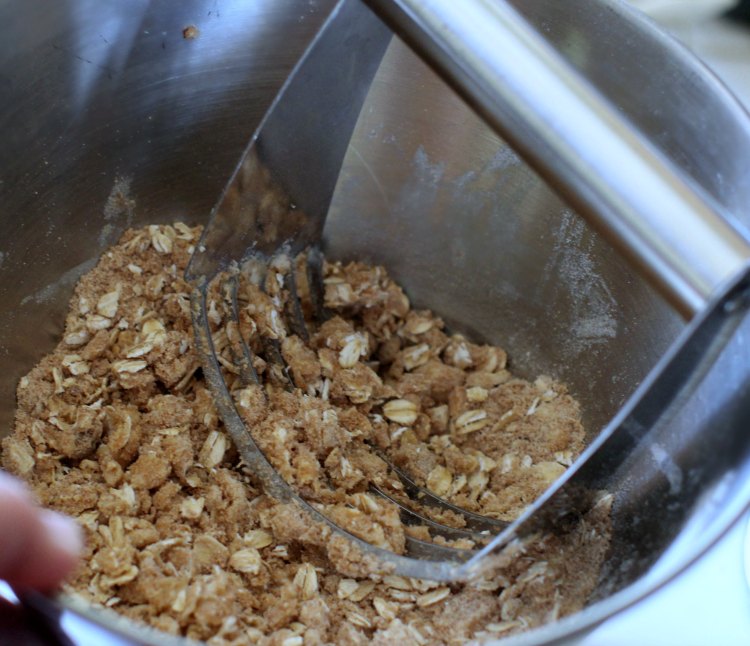 Next mix oat crumb topping together.
Oat Crumb Topping
1/2 tsp. cinnamon
1/2 cup wheat flour
1/2 cup oats
2 tbsp. butter
1/4 cup brown sugar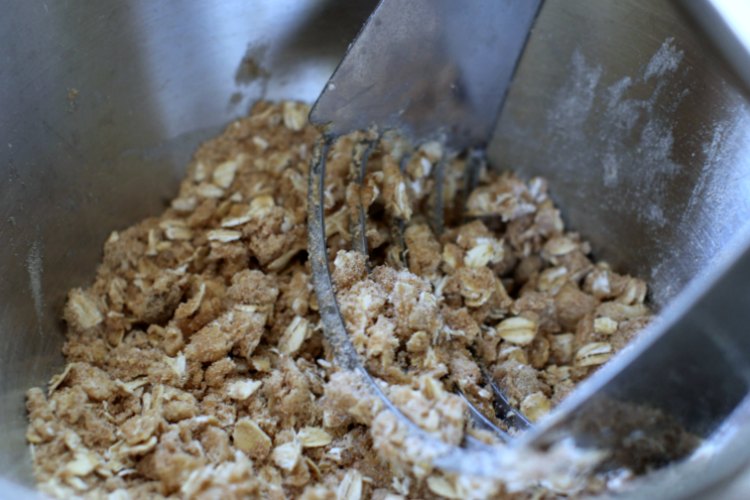 For crumb topping mix brown sugar, butter. Next, add what flour oats and cinnamon until fully mixed. My favorite tool for this is a pastry cutter.
After you have the oat topping ready and your muffin batter is in liners add the oat crumb topping.
Next put into the oven and bake for about 20 minutes or until a knife comes clean when checking. Cook times may vary with ovens and altitude. Be sure to check prior to the last 5 minutes of baking time.
Printable muffins recipe
What is your favorite type of muffins?