Today we are sharing one of our grapevine wreath ideas. It's for a Succulent Wreath DIY. Have you ever wanted to make a succulent wreath? What I really like about this wreath is that it is so easy anyone can make it, and is a fun to make for spring or summer. Really, anytime your looking for a woodland wreath idea.
For this grapevine wreath the grapevine already has the chicken wire attached. You will just need a hot glue gun, glue sticks, and a few craft supplies to decorate the wreath.
I am sharing the same products I used so you can create the same wreath, or shop around to add a few more touches to put your own spin on this wreath idea.
Succulent Wreath DIY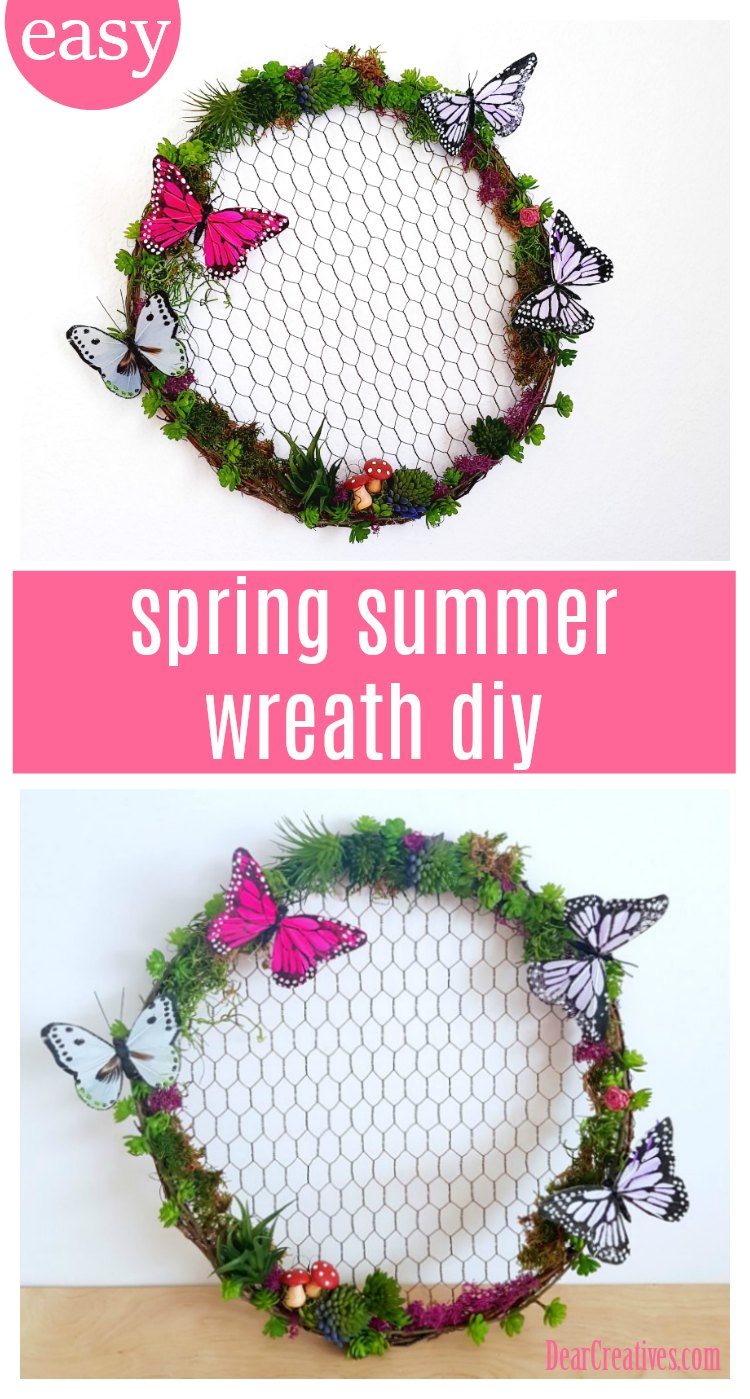 How to make A succulent wreath
First you'll want to get your wreath supplies, and pull out your craft supplies. You will need a glue gun
with hot glue sticks, and tweezers
. I started with a pre-made grapevine wreath with chicken wire.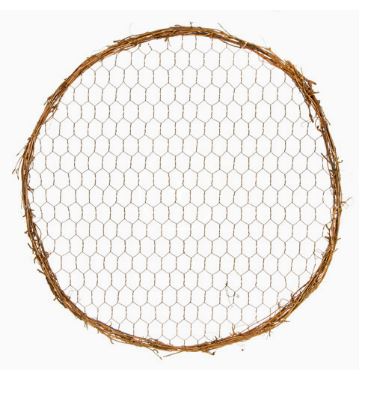 Craft supplies for this succulent wreath diy
Mini Mushrooms (2)
Then 1 or 2 sets of the succulent packs we listed below; we used 2, see options.
For one wreath you'll need to pick one or two 6 packs of any of these succulent 1.25 x 2.125 to 3.25 inches packs:
We used two of the the green purple six pack along with the faux succulent garland. We also added moss
, and a set of butterflies. (feather butterflies
or butterflies
) I didn't use the whole set for the project. I had used the left overs from my mini bird cage DIY for how to decorate mini bird cages, and for my other grapevine wreaths for our fall 1 hour fall wreath, and dollar store fall wreath. You might like those projects too, feel free to check them out and pin them for later.
Steps for how to make a succulent wreath
For hanging my wreath, since this is a lighter I put a thumbtack into the wall. If you want to create a hanger on the back it's best to do that before you start on your wreath. Bend and use wire to create a loop. Attach it to the center back of the wreath. Flip over to begin steps to make your wreath. You can see how I hung my wreath on this post, and how it looks in my office space.
Step 1
Place your wreath, on a protected surface. I use a large piece of thin wood to set onto my work-space. This protects the surface while gluing, and cutting.
Step 2
Un-box all your supplies
Step 3
Heat up your glue gun.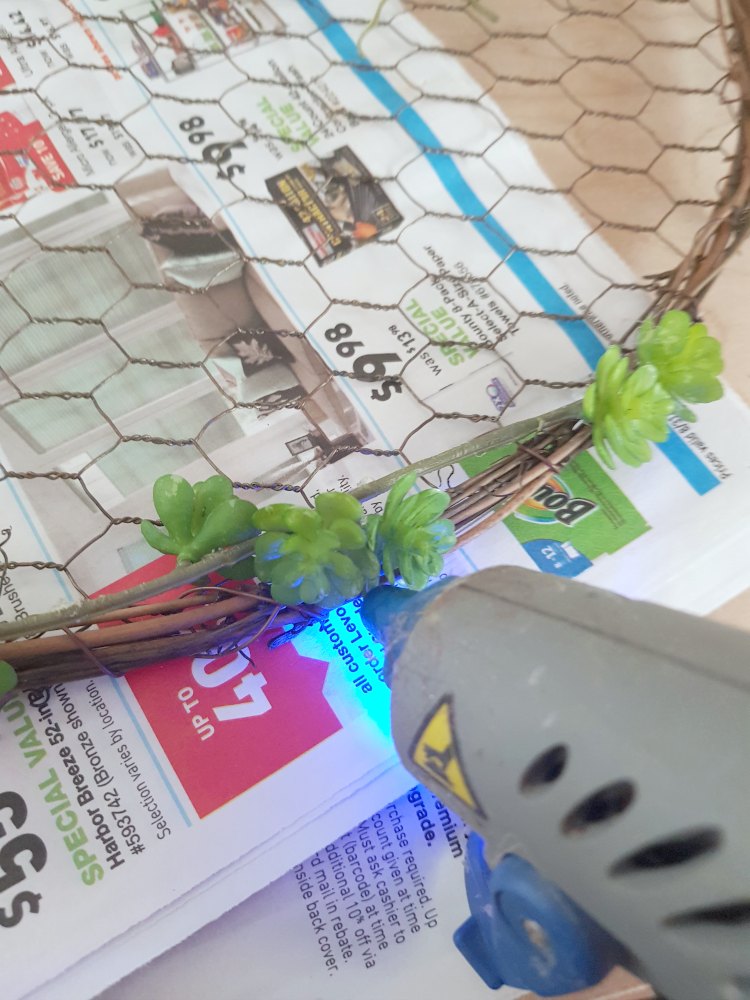 Step 4
Wrap your 6 foot succulent wreath around the top surface of your wreath. Hot glue it into place. Use tweezers to hold spots into place when gluing, until dried in the spot. Slightly push into the grapevine in areas to ensure a good hold. Lean your project upright to ensure what you add next is balanced. If needed lay it down, secure items, then prop up to stand back to look at your work in progress.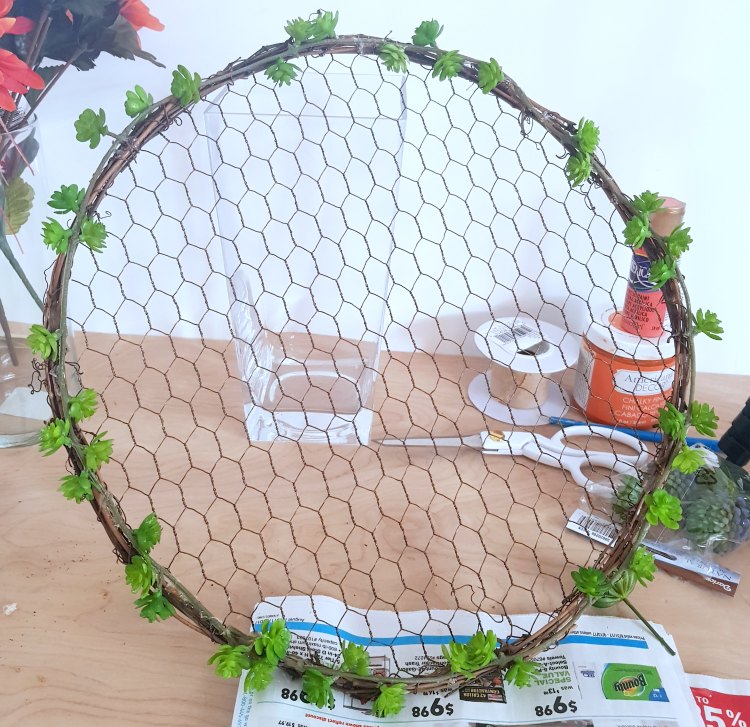 Step 5
Next take small pieces of your moss
, and place your moss around the wreath. You must use tweezers for gluing in place or you will burn your fingers. If you don't have tweezers, use Popsicle sticks
or even a pencil. Add colored moss here, and there around your grapevine wreath.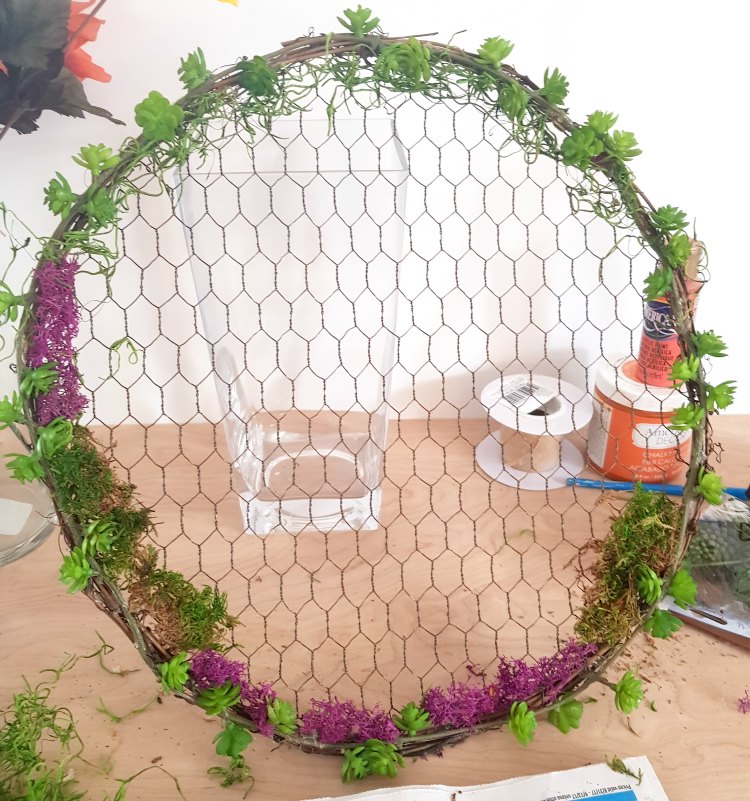 Step 6
Now space out your larger succulents. Remember that odd numbers of items creates visual interest. If you use even numbers, place them close by, then further away. This will also create visual interest.
Step 7
Add your two mushrooms to the bottom center of your wreath. I wired mine right under the top of the mushrooms, then pushed that wire up as far as it would go to hide wire. Hot glue in place.
Step 8
Place 3-4 butterflies on your wreath. Or other embellishments, like flowers
. Glue in place.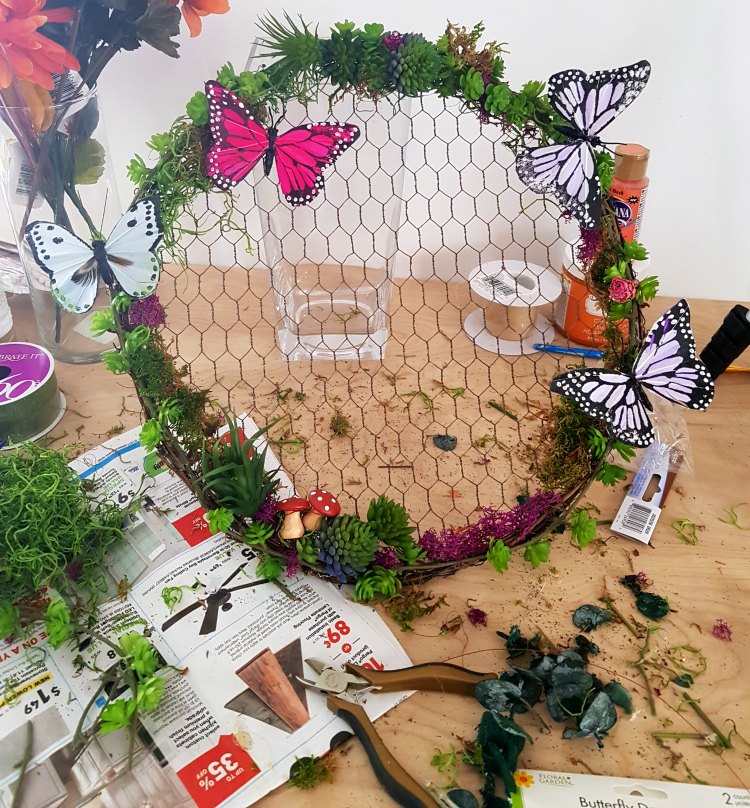 Looking for more crafts to make?
Do you like making wreaths to hang in your home for spring or summer?