I've been looking for a few craft projects that I can make for smaller kids. One of my older daughters is about to have a baby in May so I know I'll be driving up for a visit. Since I don't get to visit as much as I like I always like to bring a little treat, trinket or hand crafted item to share with the kiddos when I go. Today I thought I would share a few crafting projects that caught my eye that would be fun for them & keep them busy playing along side the busy new mom.
I love the idea of making a traveling dollhouse. Sammie had one made by my mom & loved it. I can see my dear little Audrey carrying this around with her favorite dolls & ponies. The construction process doesn't look to difficult either you can find the how she made hers over at A Girl and A Glue Gun : Fabric Doll House She got the full pattern & tutorial from UK lass in US: Fabric Pattern & Tutorial.
What kid doesn't like to toss on an apron pretend to cook, work at their pretend shop or just color or paint in one? I had made Audrey the cutest apron but, Eli is almost at the age I can make him one & this tutorial with how to make the pattern is one that can be easily adapted for a boy. Just by the choice of material & a few alterations. You can find out how to make one yourself with a great tutorial & free pattern over at Scattered Thoughts of a Crafty Mom's free; Kids Apron Tutorial
If all else fails & I run out of time I can do a quick print of some paper dolls for them. These Strawberry Shortcake ones would be perfect! Now you don't need a reason to click & print for free there are plenty of evenings when the kids could play with these while winding down from the day. Printable Strawberry Shortcake Paper Dolls & Clothes
Now Krissy's kiddos are the age where they love playing with dolls. This little doll diaper & wipes tutorial at Craftaholics Anonymous & made by Christina of 2 little Hooligans would be a perfect addition to their playtime. Christina also has the cutest kids tool belt tutorial & some others on her site.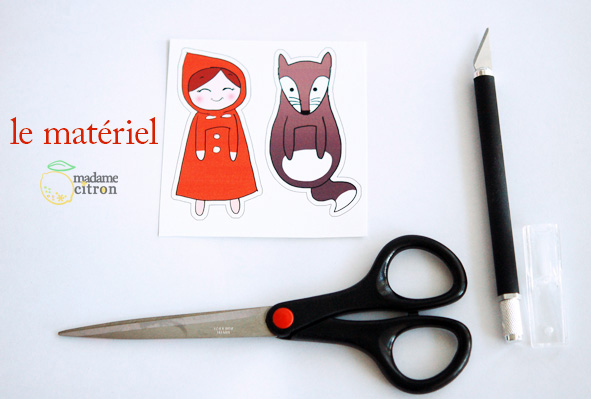 I love this cute little diy bookmark from Madame Citron . I just love her illustrations & how cute they look peeking out from the book. Young readers & young at heart are sure to want to make one or two.
& of course I had a request to make some felt play food for their kitchen play time, but I will have to devote a whole post to those patterns & inspiration. So stay tuned! If you have something to link up or share add them in the comments or to the link party via last Friday's linkup post (& grab some more crafting ideas) or via the submit page.
What is the last thing you crafted for the kids?
Don't forget to visit the projects/freebies page for more crafts & you can always search the blogs via topics & from the search.
Be sure to follow along I'd love to get to know you better.